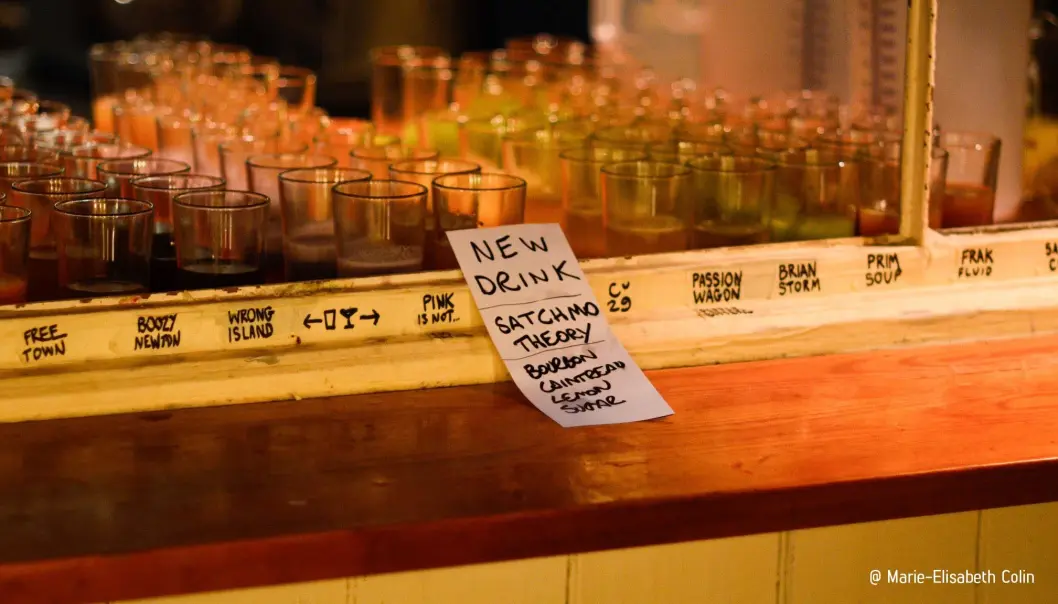 ScienceNordic teams up with Science and Cocktails
Scientists from around the world are headed to Copenhagen this spring to talk about their newest discoveries. From gravity waves to stem cells and black holes, there is something for everyone.
You do not have to sit for hours in a university auditorium to hear about ground-breaking research and new knowledge.
Science can also be part of a night out, combined with colourful cocktails and entertaining company.
This is what Science & Cocktails, a weekly event in Copenhagen, Denmark, aims to achieve. This spring, scientists from around the world will head to Copenhagen to present their research.
The events are free to attend, and if you cannot make it to Copenhagen, then you can watch them here on ScienceNordic.
The spring program covers everything from colliding black holes, gravitational waves, stem cells, artificial intelligence, and the chances of finding intelligent life outside our own planet. All of this, while you enjoy an exotic drink.
Read More: Science should be a part of our nightlife
Science and Cocktails special theme
This spring, ScienceNordic and our Danish sister site, ForskerZonen (a part of Videnskab.dk) have teamed up with Science and Cocktails to produce a special theme of articles written by some of the guest scientists at Science and Cocktails.
The first article in the series takes you into the world of human organs grown on microchips.
Professor Donald Ingber from Harvard University, USA, explains how this new technology could one day lead to personalised medical treatments and may even replace animal testing.
Professor Ingber will be presenting at Science and Cocktails on 14 March at 8 pm. See the Science and Cocktails website for more details.
We will also be uploading videos of each of the events. Follow us on Twitter and Facebook to stay up to date on the series. Bookmark the theme page to be alerted when new videos of each of the lectures are available.
Read More: Human organs-on-chips may one day replace animal testing
You can view all past events on the Science and Cocktails archive
---------------
Follow the Science and Cocktails series in Danish on Videnskab.dk

Translated by: Catherine Jex
External links
Related content