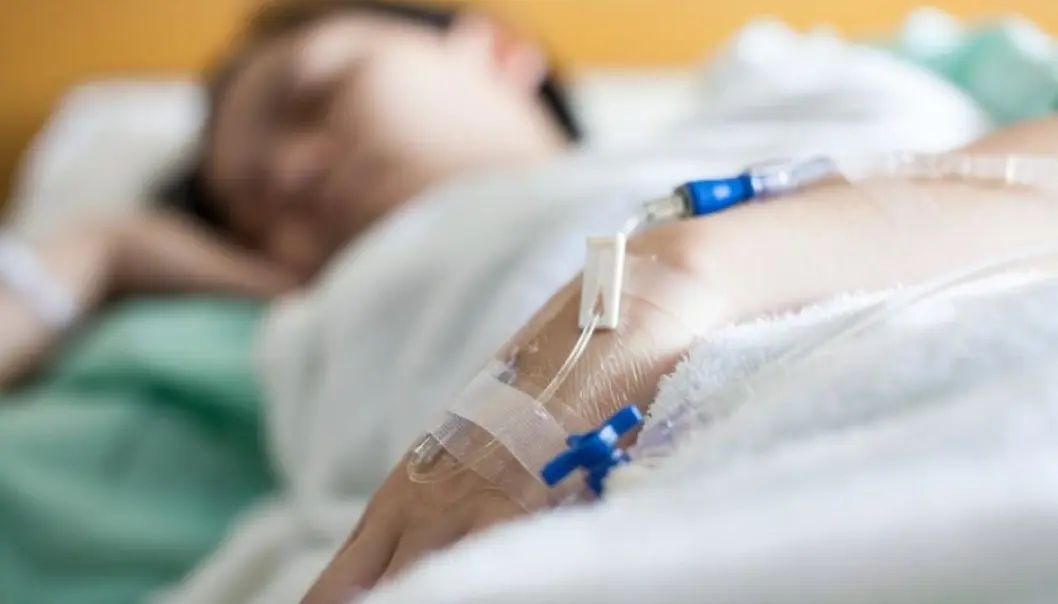 New EU law puts patient health at risk
New regulations for sharing patient data in human trials puts Europeans' safety at risk, say scientists.
A new EU law will tighten the rules regarding the sharing of patient data from human trials. The new law, due to come into effect in 2018, will jeopardise personal security if pharmaceutical companies withhold data from drug trials, say scientists.
The law requires pharmaceutical companies to share their results with the public. But in drafting the new law, the EU have pandered too much to private industry, say scientists who are concerned that not all data will be made public.
Patients may still end up taking medicine that is either harmful or ineffective if not all data is shared, they say.
"We think that the EU has compromised too much on which data they should make public. The consequence might be that doctors, researchers, and patients miss out on information," says Henrik Ullum, chairman for the Organization of Danish Medical Societies, who emphasises that he is nonetheless happy that pharmaceutical companies are taking a step closer to transparency.
Data published in new database
The new EU Law
The new EU regulation on clinical trails was approved in 2014.
The regulation is law and has direct effect in EU member states.
The aim is to create unified rules on clinical trials for all member countries.
This will be achieved by creating a common EU database.
The law is due to come into effect in 2018.
Pharmaceutical companies put a lot of effort into testing new drugs before they go to market. Trials are designed to figure out how safe the drugs are, how effective they are, and what the possible side effects may be.
The results of these trials will now be available in a single database, which will enable independent scientists to investigate drugs that might eventually end up in your medicine cabinet.
But despite the good intentions of increasing transparency in the pharmaceutical industry, the new laws fall short according to some scientists in Denmark.
Read more: What are the major challenges to modern medicine?
Old mistakes might be repeated
Christian Gluud leads the Copenhagen Trial Unit, at the Center for Clinical Intervention Research at Copenhagen University Hospital, Denmark, where scientists conduct human clinical trials and systematic reviews of clinical trials.
The are two main problems with the new laws that may have implications for patient safety, he says.
First, tests run prior to 2015 will not be published in the EU database. This means that previous failed trials might be repeated, putting future trial participants at risk. At the same time independent researchers cannot review any of these trials pre 2015, and so cannot check to see that the medicines already on the market actually do what the manufacturers promise.
Gluud's second criticism is that the new law requires only a summary and not a comprehensive report of the failed trials and does not provide other scientists with sufficient information to study them further.
"They're big problems, as we don't get sufficient insight into how dangerous or how safe the products are. It may also be that drugs are ineffective and therefore neither provide beneficial or harmful effects, but all the information is lost," says Gluud.
Difficult to control medication
In 2013, an international campaign called AllTrials was launched in the UK to encourage companies to publish all trial data, past and present.
Sile Lane, a campaign manager in the organisation, Sense About Science, is one of the driving forces behind the AllTrials campaign. She agrees that only publishing trials post 2015 is problematic.
"It means that patients can end up taking the least effective medicine for many years," says Lane, who highlights the anti-flu drug, Tamiflu, as an example.
"The drug became famous because 9 out of 10 trials showed that it was effective. Many people started to use it and the British government spent 460 million GBP buying stocks of it," says Lane.
"Then scientists discovered that the medical firm Roche, had actually carried out more than 70 trials and we only saw [the results of] every tenth trial. The others showed that Tamiflu wasn't at all effective. But we didn't know that before it was uncovered that a large number of the trials weren't published."
Read More: Many women needlessly take cholesterol-lowering drugs
Pharmaceutical Association: Some data can not be shared
According to Jakob Bjerg Larsen, a senior consultant in the Danish Association of the Pharmaceutical Industry (LiF), the industry wants to share data with qualified scientists.
But scientists do not believe that the industry is capable of creating the level of transparency that they say is needed.
Larsen agrees that access to clinical trial data is important to improve treatments. But, he says, there will always be confidential information that companies do not want to share with their competitors.
"There should be the possibility for companies to develop pharmaceuticals and be competitive with other pharmaceutical companies. Publishing technical commercial insights hands essential knowledge over to the competition. Most of those seeking access to data from the European Medicines Agency aren't scientists, but companies," says Larsen, who supports the scope of the new law.
MEP: Patients are at risk
Danish MEP Margrete Auken was part of the negotiating team that brought forward the new laws.
She is satisfied with the outcome but acknowledges that patients may still face unnecessary risks.
"If it had just been up to me and my group, then all data would have been made available. But we didn't manage to get across that the database should provide access to clinical trials from before the date at which the law came to pass. So yes, there may be patients who remain at risk," says Auken.
"The fight for transparency doesn't end here," she says. Auken is now working on the so-called Own Initiative Report on access to medicine, which deals with some of the same issues.
"The optimal situation will be if we get total transparency of all trials, which are or could be in the public's interest," says Auken. "It will also create more equality within the law. We couldn't get this point through. Law making is a compromise between many partners, so the fight for transparency isn't over."

------------------
Read the Danish version of this article on Videnskab.dk

Translated by: Catherine Jex
Scientific links
External links
Related content