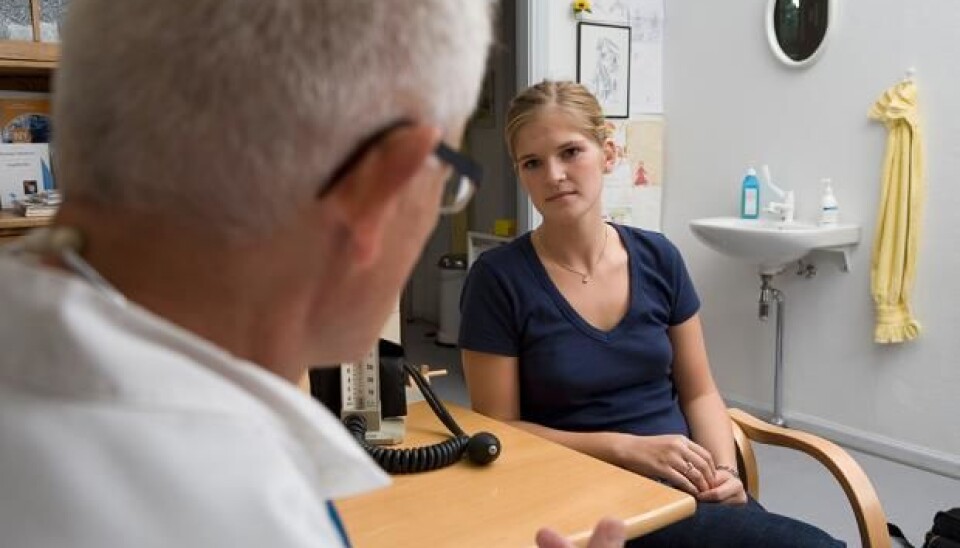 App will improve patient-doctor communication
A new patient controlled app, Momentum, will improve communications between patients and psychiatrists.
Shared decision making is part of a new movement in health care, which aims to include patients more in the decisions surrounding their treatment plans.
It might seem obvious that patients and doctors should work together, and many doctors insist that they already do. But previous studies suggest that this is not always the case.
A new app, which is described in the Psychiatric Rehabilitation Journal, aims to change this.
Psychiatric patents feel overlooked
Psychiatric treatment plans often fail when patients feel unsatisfied with their treatment and the decisions taken, or if they feel that their own wishes and preferences are not listened to.
"The therapist may well try to involve the patient, but [previous] studies show that patients don't necessarily feel involved, even if it is the practitioner's perception [that they have]," says lead-author Lisa Korsbek, Senior researcher at the Capital Region Psychiatry Hospital, Denmark.
"Therefore, decision support tools are also a crucial element in public decision-making," she says.
App to help communication
Korsbek is part of a team of researchers who have developed and tested one such tool; the patient-controlled app, Momentum.
Momentum guides the patient through a series of questions to prepare them for a discussion with their psychiatrist. It subsequently helps them to evaluate this conversation, which the patient can choose to share with their doctor, or not.
A final element in the app is a strategy part where patients record their personal coping strategies, which they can also choose to share with their doctor if they wish.
Joint decisions are more satisfying
Karina Dahl Steffensen, a senior consultant and head of the Centre for Common Decision Making at Lillebælt Hospital, Denmark, believes that the co-decision making process could improve both patient and staff satisfaction.
Previous studies into shared decision making processes suggest that patients are more likely to be satisfied with the plan and are more likely to stick to it, says Steffensen.
It provides among other things, fewer complaints.
"It makes good sense that patients choose expensive tests and treatments on an informed basis—both from the patient's perspective and in purely socio-economic terms," says Steffensen.
-------------
Read the Danish version of this article on Videnskab.dk

Translated by: Catherine Jex
Scientific links
External links
Related content