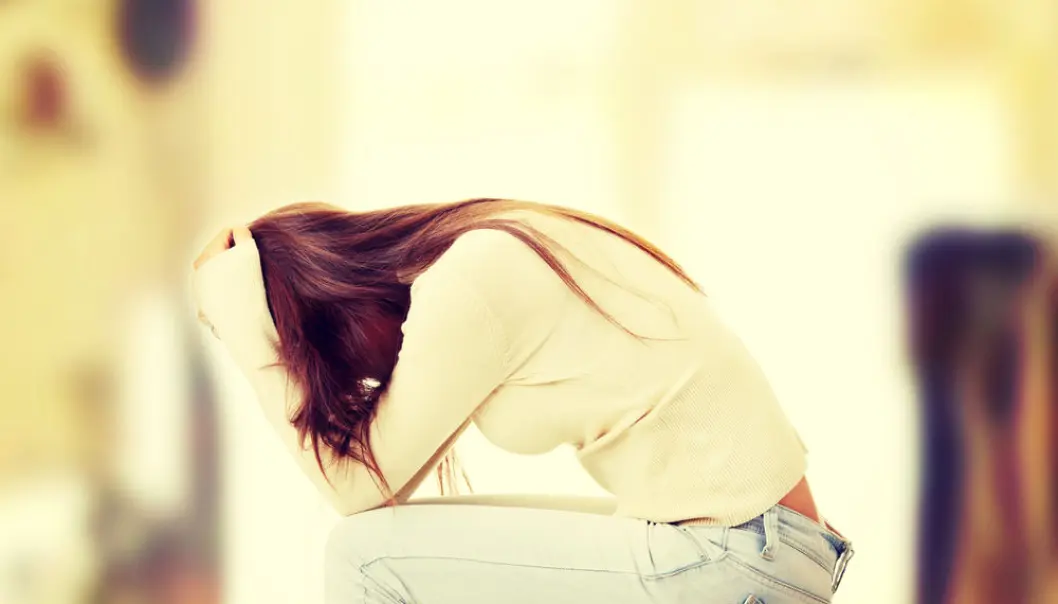 Psychiatrists are trying to change the way we diagnose depression
Imprecise depression diagnoses result in far too many people being prescribed antidepressants. A new research project aims to change this.
Every year, about one in 12 Danes is prescribed antidepressants to fight their depression.
Problem is, there are no clear definitions of when a person actually fulfils the criteria for depression and as a result, some people may be getting treatment for depression without reason while others with depression are left untreated.
To change this, Danish researchers have joined up with numerous acknowledged international colleagues in order to come up with some more precise criteria for diagnosing depression.
"It's not a question of creating a new diagnosis but we want to clarify the criteria already in use today," explains post-doc Jens Drachmann Bukh, a consultant at the psychiatry Centre of Rigshospitalet, Copenhagen University Hospital.
The criteria for depression are not clear
There currently are three main symptoms of depression:
Feeling depressed.

Inability to feel pleasure about things that otherwise interest the patient.

Lack of energy.
However, according to Bukh, there are no systematic recommendations as to what exactly is necessary to fulfil the three criteria.
"Of course, when diagnosing people suffering from depression, most of us have some idea what the criteria mean, but because we have not precisely defined those criteria," he says. "We might as well have entirely different understandings of them."
The project is being financed by The Danish Council for Independent Research.
Do we label too many people as depressed?
The consequence of imprecise diagnoses is that too many people are prescribed antidepressants without really needing them.
Bukh has previously tried to get permission to carry out a more thorough study of some of the many Danes who are prescribed antidepressants but was denied access. Problem is that the Data Protection Agency and the Danish Health and Medicines Authority won't permit access to people purely on the basis of a prescription they have been given.
"We don't know enough about why general practitioners prescribe antidepressant medicines," says Bukh.
One reason is, he says, that some antidepressants are also prescribed to treat other conditions such as anxiety -- and in some cases without a clear diagnosis.
"This means we don't have much more than our own intuition to build on. But when I meet some of the patients who've been diagnosed with depression I get the impression that we often make the wrong diagnosis," says Bukh.
On the other hand -- previous studies have shown that there are many Danes out there with depression symptoms who have not been diagnosed.
General practitioners must diagnose more like experts
Bukh hopes to set out some tangible sub-criteria for the core symptoms that indicate depression.
These criteria will subsequently form the basis for a standardised interview which can help doctors and psychiatrists to diagnose depression better.
"We have the same problem with practically all psychiatric diagnoses – we can't use blood samples, tests or brain scans to determine whether or not a person actually has a depression," says Bukh.
"We are, however, trying to test our criteria and the interview by using it to diagnose the group of patients suspected of suffering from a depression. Then, independently of this, we get some highly experienced experts in the field to examine the same patients in the way they are used to after which we compare their findings with the results of our new diagnostic interview," he says.
Speed or precision?
There is often talk of the importance of early discovery and prevention of diseases, but according to Bukh, this early intervention requirement results in more imprecise diagnoses being made.
"On the one hand we don't want sick individuals failing to get treatment for longer than absolutely necessary. This can end up in a vicious circle with negative social consequences, with people losing their jobs and then being exposed to other negative factors," he says.
On the other hand, however, says Bukh, there is a desire in society not to sicken healthy people -- which makes a good argument for not treating people until they demonstrate fairly pronounced symptoms.
"We haven't decided beforehand what it is we want to prove, but our hypothesis is that more precise criteria lead to a more specific diagnosis. In other words, the criteria will be made slightly more stringent so that we can be sure of making the right diagnosis," he says.
False depressions can skew research
Bukh says a more stringent diagnosis will have the disadvantage that they do not catch some milder forms of depression. But that might not be so bad.
"We know from some of the studies that have included patients with a milder form of depression that the average effect of the treatment is reduced. This can be interpreted such that the treatment of milder forms of depression is less effective and that these studies have included patients who actually did not suffer from depression."
This may mean that we are actually examining some people who are not suffering from what we are treating them for.
"As a consequence we end skewing the results of the studies to the extent that the medication does not seem to have much effect. The same applies if you for instance carry out studies in which you look for certain biological signs of depression, or genetic studies of depressive people. If you do not have properly delineated group of patients, the results may end up so watered down that you cannot find the differences that actually exist," says Bukh.
---------------
Read the original story in Danish on Videnskab.dk
Translated by: Hugh Matthews
External links
Related content