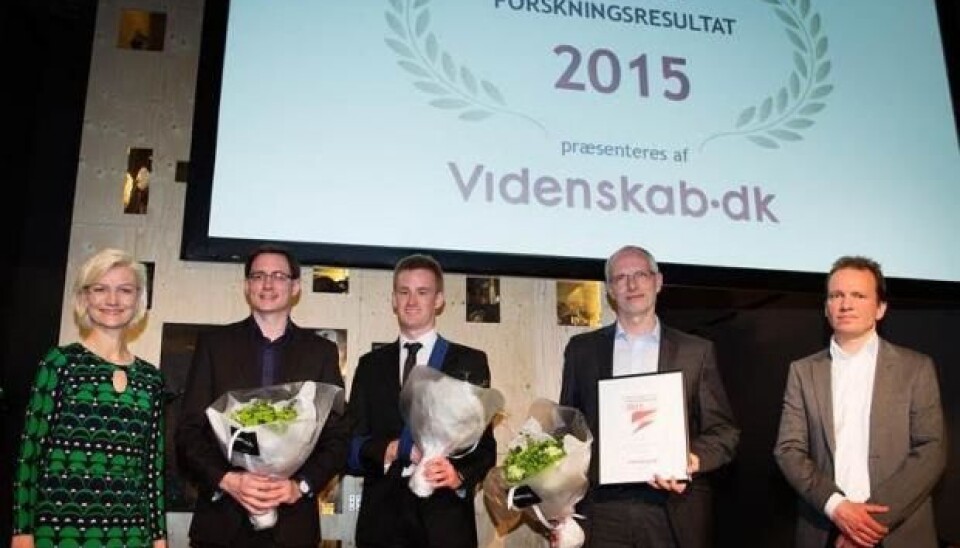 Chemists take top prize in Danish Research of the Year Award
The award went to researchers who turned conventional wisdom on its head and discovered how a single species of bacteria was behind the entire nitrification process.
Scientists from Aalborg University, Denmark, have won the coveted Research of the Year Award--a scheme that rewards the most innovative scientific research in Denmark.
Professor Per Halkjær Nielsen, PhD student Rasmus Kirkegaard, and Postdoc Mads Albertsen from the Centre for Microbial Communities took the top prize for their 2015 research of the nitrogen cycle.
The award winning research showed that just a single species of bacteria is responsible for the entire nitrification process, where ammonia and ammonium is converted to nitrite and nitrate in the soil.
The discovery has important implications for research into climate, agriculture, drinking water, and wastewater treatment.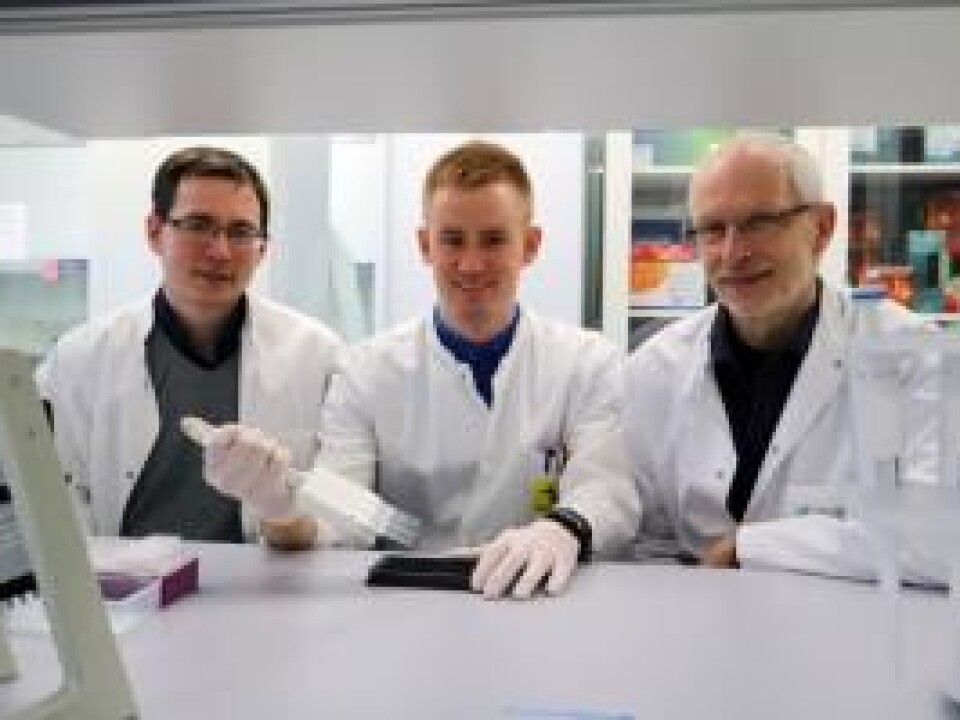 "It's fun and it's a big pat on the back [for us]," says Albertsen, who is happy to receive what he describes as more 'populist' recognition.
"It's a more 'populist' pat on the back than the recognition we get from colleagues in our own field when the scientific articles come out," he says.
An international Partnership
Fellow awardee and head of the research centre, Nielsen, agrees.
"We have a huge network within the [field of] wastewater and water research, both in Denmark and abroad. And they [the international partners] think that it's really exciting of course," says Nielsen.
The winning research was part of a collaboration with scientists from the Department of Microbiology at Radboud University in the Netherlands and the Department of Microbiology and Ecosystem Science at the University of Vienna, Austria.
"It's not only our research that has won," says Albertsen, who emphasises that they were part of an international project.
The discovery is equivalent to finding a new particle
The nitrogen cycle consists of two stages and for more than 100 years scientists believed that these processes were carried out by completely different groups of microorganisms.
One group of bacteria converted ammonium to nitrite, and then another group of bacteria converted the nitrite to nitrate. Or so the theory went.
"We have found something that we didn't know existed--a bacterium, which can do something that we previously thought required two different bacteria," says Albertsen.
"It's similar to when physicists find a new particle and hence there are a lot of new questions. But now that we know the bacterium exists, we can start to study it," he says.
Malaria Research may lead to cancer breakthrough
Honourable mentions also went to scientists from the University of Copenhagen for their research into malaria in pregnant women, in collaboration with researchers from the University of British Columbia, Canada and the Translational Genomics Research Institute in Phoenix, and Boston University School of Medicine, USA.
These scientists successfully attacked the sugar structure in cancer cells using a specific protein in the malaria parasite.
Their experiments were conducted on mice. But it could lead to a breakthrough in cancer treatment, if the results are also applicable in humans.
-------------
Read the Danish version of this story on Videnskab.dk

Translated by: Catherine Jex
Scientific links
External links
Related content