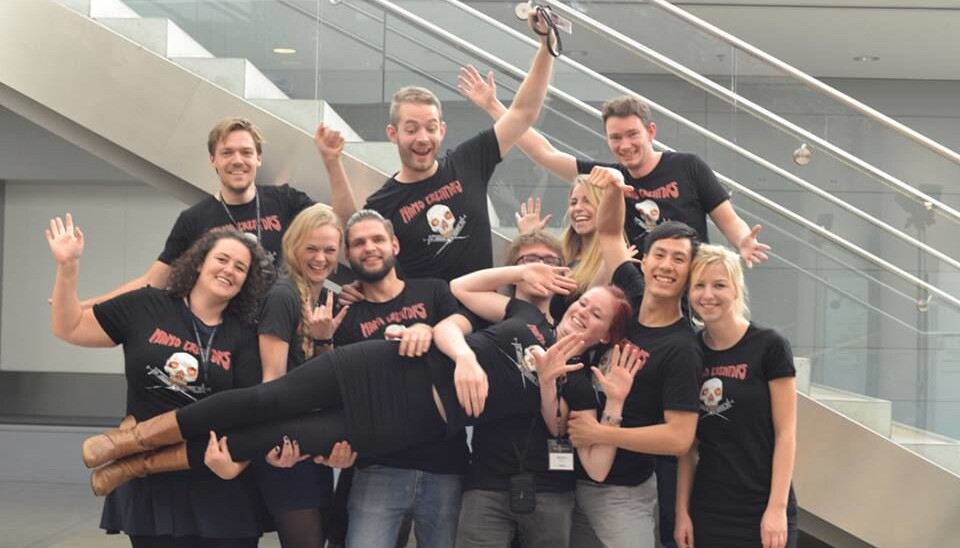 Danish students win prestigious Harvard award
A team of Danish undergraduate students has won both the Audience Choice Award and the prize for the best presentation at Harvard University's international bio-molecular design competition.
Every year, the world's brightest nanotech students put their minds together to compete in Harvard University's BIOMOD competition. This is a design competition in which students across the world compete to master control of biomolecules on the nanometer scale and to present their findings in a creative way.
Two years ago, a team from Aarhus University took home the top award. This year, Nano Creators, a new team of undergraduates from Aarhus University, won the Audience Choice Award as well as the prize for the best presentation.
Nano Creators presented their project as a James Bond movie in which cancer was the villain and the medication was 007's ultimate weapon, developed by the geniuses at Q's laboratory.
Nanomedicine served against cancer
The Danish team's project focused on how to create nanomedicine that acts as a targeted weapon against cancer.
The students have designed a serving tray with a lid that serves a toxic cocktail aimed specifically at the dangerous cancer cells that cause metastases.
The tray was made using the 'DNA origami method', and the team mixed up the toxic chemical and biological cocktails in a laboratory, but did not manage to fully complete the cancer detector system, which turned out to be extremely difficult to create.
Interdisciplinary teamwork
The Nano Creators team members study nanoscience, molecular biology and chemistry at Aarhus University and have teamed up to create an alternative project with a special focus on teamwork and interdisciplinarity. The research was carried out in three laboratories at the university's Centre for DNA Nanotechnology.
The top prize at this year's BIOMOD went to the German team 'DNA diamonds'.
------------------------
Read the Danish version of this article at videnskab.dk
External links