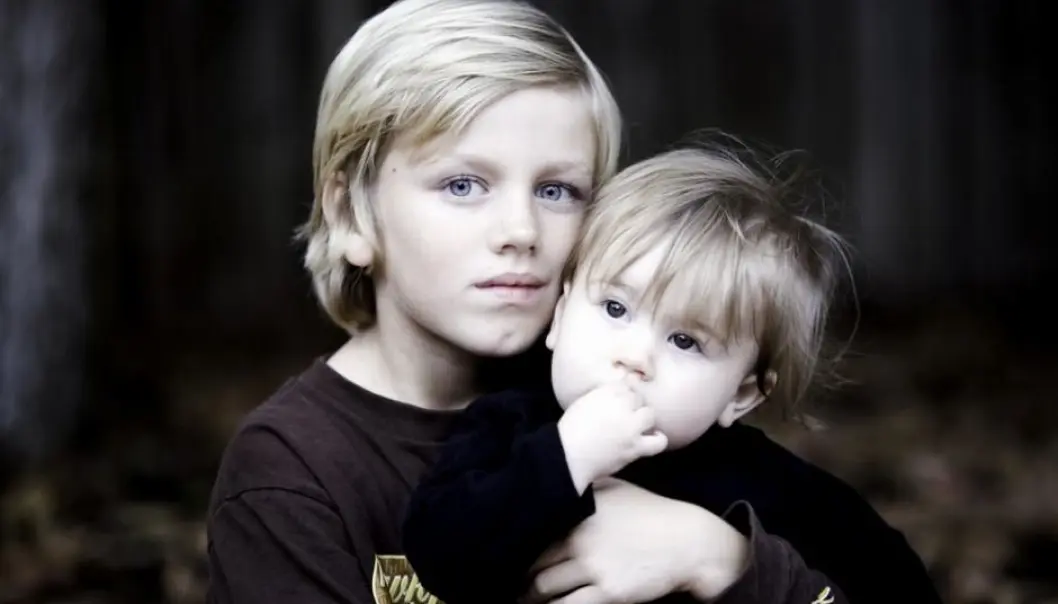 Losing a sibling leads to higher risk of early death
Losing a sibling in childhood increases the risk of an early death by 71 per cent, shows new research. "It's alarming," say scientists.
If you lose a sister or brother in your childhood, then your risk of a premature death increases by 71 per cent, shows a new register study published in the journal JAMA Pediatrics.
"These numbers are both surprising and alarming. The loss of a sibling is apparently more devastating than we thought," says lead-author Yongfu Yu, post doc at the Department of Clinical Epidemiology, Aarhus University Hospital and the Department for Clinical Medicine, Aarhus University, Denmark.
The first year after the death is worst
The new study shows that children are at particular risk during the first year of losing a sibling.
This suggests that it is largely due to psychological stress, says Maj-Britt Guldin from the Department of Public Health at Aarhus University, Denmark.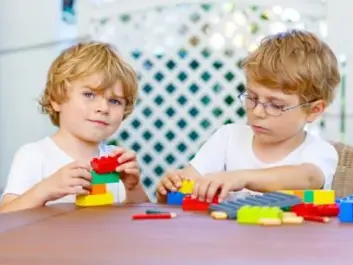 "We have a lot of work to do to investigate what happens in the family when a sibling dies. When the risk is especially high in the first year then it suggests that the families need extra help to deal with the sorrow," says Guldin, who was not involved in the new study.
Read More: Death of a partner increases risk of heart fibrillation
Worse than losing a parent
Surprisingly, the risk of death following the loss of a sibling is higher than that after losing a parent.
An earlier study by co-author Jiong Li from Aarhus University revealed at 50 per cent increased risk of an early death among children who had lost a parent.
"So it's even more surprising that the risk is so much higher when you lose a sibling," says Li.
Read More: Scientists can predict risk of premature death 14 years in advance
Do mum and Dad still love me?
Health practitioners should be more aware of the impact of loss of the family, including the surviving children.
"The enormous psychological stress that a child experiences when a sibling dies can perhaps lead to them becoming ill. In addition, death will of course also affect the parents because they are in deep grief. It may have consequences, both work-wise and socially, and it may affect how they parent the surviving child," says Yu.
Preben Engelbrekt from the Danish organisation "Children, Youth, and Grief" is not so surprised by the results.
"Children's grief in connection with the loss of a sibling is much overlooked. The parents are so deep in grief that they forget the child and they probably overlook that the surviving children also need help with their grief," says Engelbrekt.
"There's been more focus in the last 20 to 25 years on children who lose parents and need support. So the numbers probably [reflect] the lack of attention on children who lose siblings [and] need support," he says.
Read More: Scientists discover new way of preventing death from blood poisoning
Bad genes and psychological stress
Professor Henrik Høgh-Olesen from the Department of Psychology at Aarhus University is surprised by the numbers.
"We've never been in doubt that losing a sibling is a serious life event. We know that a death [of someone] close is a big psychological stress. But a study that shows 71 per cent higher chance of death is amazingly high," he says.
He stresses that the increased risk of death could also be due to genetic factors, which perhaps make both the deceased sibling and the surviving sibling at risk of an early death.
-------------------------
Read more in the Danish version on Videnskab.dk

Translated by: Catherine Jex
Scientific links
External links
Related content