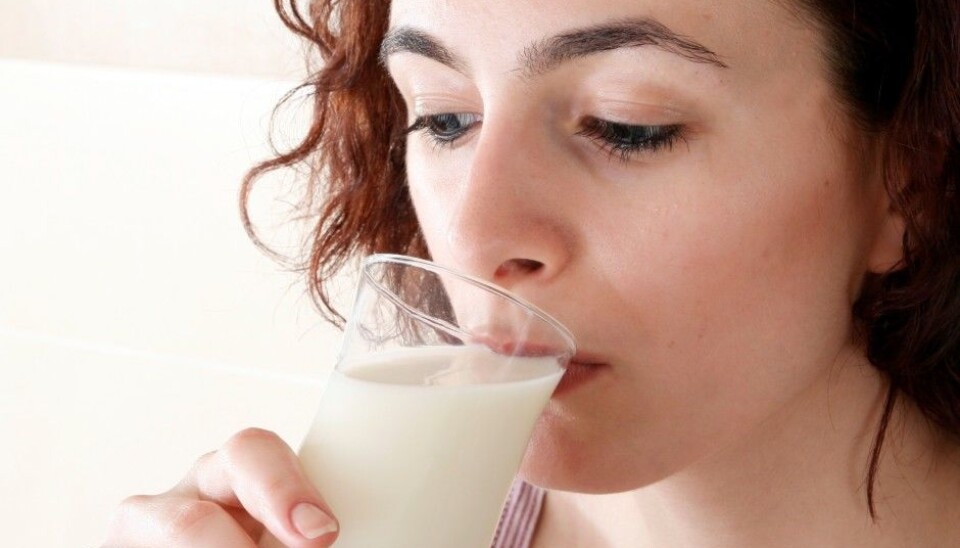 Dairy fat can help protect against type 2 diabetes
Eating dairy products can help people avoid contracting type 2 diabetes. Some researchers think the healthy ingredient is dairy fat.
Obesity and diets that are rich in fats are often said to be associated with the development of type 2 diabetes. Surprisingly, a creamy or buttery diet could help hold the disease at bay.
Dairy fat can protect against diabetes 2, according to a study of nearly 27,000 Swedes.
The participants who consumed the most dairy products with high fat content ran a 23 percent lower risk of contracting type 2 diabetes than those who ate lower amounts.
This was the conclusion from Lund University, which presented its findings at the annual conference of the European Association for the Study of Diabetes (EASD) in Vienna, Austria, last week.
"This is rather surprising. We did not find the same kind of link for low-fat dairy products. Our interpretation is that dairy fat can protect against diabetes," writes Ulrika Ericson, one of the researchers behind the study, in an email to ScienceNordic's Norwegian affiliate, forskning.no.
Better insulin sensitivity
Type 2 diabetes is a condition where the body has problems breaking down glucose sugar.
The body's production of insulin, which makes cells open up and admit blood sugar, is not properly regulated, so too little is produced.
Or body cells can become less sensitive to insulin. This insulin resistance triggers the body to raise insulin production in an attempt to keep blood sugar levels down.
Ericson hypothesises that some types of dairy fats might improve insulin sensitivity.
"There are studies which have shown that high levels of dairy fat are linked to lower insulin levels," she writes.
Many developed diabetes
The individuals involved in the study were aged 45 to 74, and were participants in the Malmö Diet and Cancer Study.
None of them had diabetes when they were questioned about their diets in 1991―1996. They were followed for 14 years. In the course of the study, 2,860 of them were diagnosed with type 2 diabetes.
This enabled the scientists to look for risk factors that could lead to the disease. A model was developed which took into account factors like age, gender, educational level, seasons, energy consumption, body mass index (BMI), physical activity during leisure hours, smoking and alcohol consumption.
The researchers also looked at how much sugary beverages the participants drank. They do not know whether other factors, ones that were not monitored, could have helped people who consumed a lot of dairy fats maintain a more healthy diet in other ways. "But we cannot see that a high intake of fatty dairy products is linked to any special diet," writes Ericson.
Disagreement on dairy fat
Another study also found that dairy products can have a salutary effect with regard to diabetes, but its conclusion is the opposite of the Swedish one: Low-fat dairy products are the beneficial agents.
Rich dairy products neither raise nor reduce the risk, according to this British study.
So this is an example of scientists disagreeing with one another.
The British study did not discuss the reasons why low-fat dairy products had a positive effect. Likewise, the Swedish study did not determine why dairy fats had a positive effect.
How could they turn up contradictory results?
One reason might be that the British study placed the boundary between low-fat and high-fat dairy products at a 3.9 percent fat content. The Swedish study defined milk with around three percent fat as rich in fat.
So some of what the Swedes defined as fatty products would have been viewed by the British study as low-fat products.
Ericson thinks there could be several explanations for the contradictory conclusions. The Britons defined all yoghurt as low in fat. The Swedes have also operated with different portion sizes than were used in the UK. Disparities in dairy product intakes between the countries also have an impact on what is considered high or low consumption.
Don't change the guidelines
Debates have raged about diets that can help protect people from diabetes. Norwegian authorities recommend a diet with relatively low-fat dairy products.
Ericson emphasizes that the new study should not be interpreted as a reason to alter dietary recommendations.
"The study poses a lot of questions and we need additional studies before we can draw any conclusions."
Even though dairy fat might serve as a weapon against diabetes, it can have detrimental effects on the body in other areas.
"Lots of studies show a connection between intake of fats and cardiovascular diseases," says Ericson.
They show we should replace saturated fats― found in dairy products― with unsaturated fats such as vegetable oils.
"Naturally we cannot base dietary recommendations solely on the risk of developing diabetes," writes Ericson.
The study will be published in the journal Diabetologia.
------------
Read the Norwegian version of this article at forskning.no
Translated by: Glenn Ostling
Related content