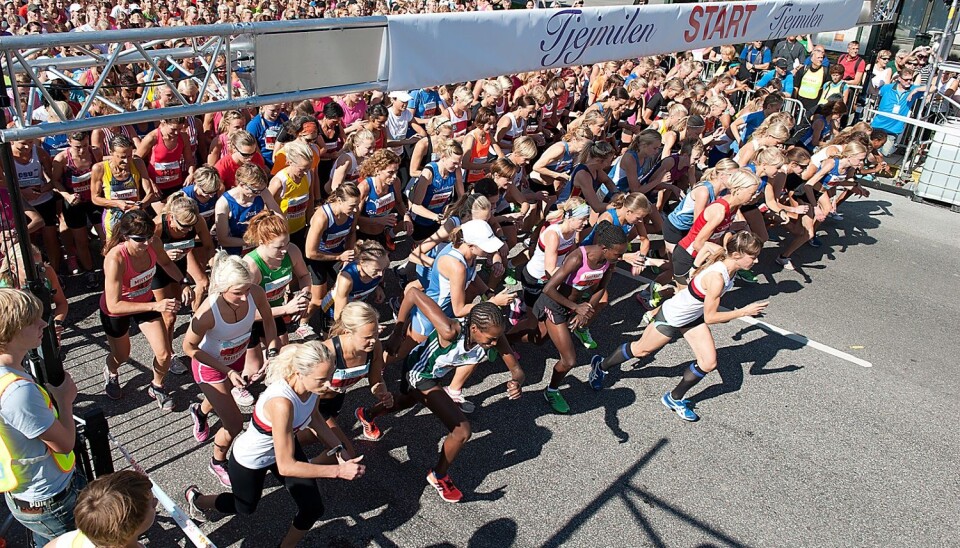 Races are the latest housewife holidays
Some women literally run away from their families. At least for a day or two.
Girls' races, women's races, fitness races for women. In their jogging shoes or on skis or riding bicycles. What motivates thousands of women to sign up for such events?
One attraction is the opportunity to get away from husbands and children for a little while, according to Swedish researchers. They may run out of breath temporarily, but races give them a breather and an escape from daily life.
"Participating in the Tjejvasan was a fabulous break from everyday life and a holiday with other women in my situation – the fantastically fun, but also challenging, years raising young children," wrote a mother aged 34 after researchers asked her to describe what she got out of the women's version of the gruelling Swedish cross-country ski race, Vasaloppet.
The same goes for pounding the asphalt: "I got prepared by shopping all day in Stockholm the day before the race. (…) Joining in on a race like that gave me a holiday," since this is a big city race, wrote a 38-year-old who is a mother to five.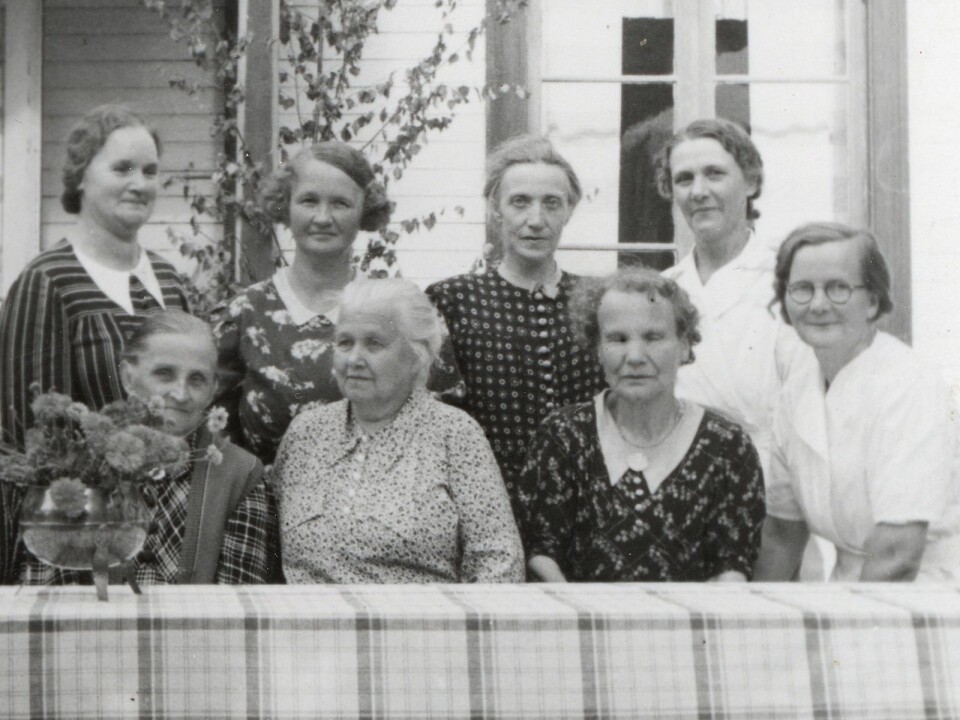 For some it is just as much about engaging in some cosy relaxation as it is a sporting event. They make sure they get plenty of time before or after the race for a spa and shopping with female friends.
Organisers of such races also emphasise the opportunities for partying and having fun, along with the competition.
Norway has races organised by magazines such as iForm-løpet, "a low-threshold race where everyone is welcome whatever shape they are in," according to the people behind it.
KK-mila, organised by a women's weekly fashion magazine, is a 10-km running race with "great atmosphere from start to finish, entertainment along the way and a well-deserved goodie bag at the finish line!"
Shopping and Champagne
Karin S. Lindelöf and Annie Woube, two Swedish researchers, write that it looks as if the trips associated with the women's races have become the new form of housewife holiday.
They have been claiming this for years but have now published their research in an article in RIG – Kulturhistorisk tidsskrift.
From 2011-2013 they got 600 women to write why they participated in such races. They also interviewed some of them and last year they tagged along on a charter trip with women who had signed up for a race in New York.
Several of the participants emphasised the non-sporting side of such trips.
"We viewed this as a 'housewife vacation' for a few days with shopping at the expo centre and in the area's stores, exercise, good food, etc. (…) Took a little break away from housekeeping," wrote a 56-year-old.
Some oppose it
Not all women think in such terms. But gender researchers have chosen to focus on the women who use races as vacations away from home. This was not a survey so they do not write what percent of the participants have such ulterior motives.
Other women are serious about the competitions and participate more or less despite the felicitous attitudes and other motives of some of the competitors.
Participants can be more concerned about the exercise and their performance. They train a lot year round. Top-level skiers and runners also join in for some of these races, even though most participants are in the category of the more casual exercisers.
The researchers think that women's athletic achievments in many of these races are overshadowed by the social aspects.
This also worries some Norwegian women. The newspaper Aftenposten has published opinion pieces by those who defend special races for women and those who oppose them.
From gymnastics to yoga
Starting in the 1920s, Swedish women were offered organised housewife holidays. From the mid-1940s these were organised by the state. Government authorities wanted the vacation to be utilitarian as well as relaxing and vitalising. These vacations were not for slackers. The daily schedules consisted of exercising, swimming, some relaxation as well as excursions.
Today too, Swedish organisers of races for women include all sorts of activities from yoga and picnics to sightseeing and excursions to malls or shopping centres.
The activities listed tend to be typically "female" and involve fashion, manicures, hairdressing, etc.
Main responsibility at home
Back in the 1950s, women on vacation with their families did get a hiatus from housework. But they still had to tend to the needs of their husbands and children. So the state decided it was most relaxing for them to have a holiday on their own.
This is the same argument used by women who take off for a weekend to compete in some mass event. In daily life they don't enjoy a 50-50 sharing of housework and cooking with their husbands or partners.
"The women still feel they have the main responsibility for the children and the home. That's why they sign up for such events," says researcher Karin S. Lindelöf in a press release from Uppsala University.
Women still need some respite and time on their own.
The problem is that such breaks do not alter the relationship between the sexes, argue the researchers. Gender equality applies too infrequently on the home front.
Sports as an excuse
Some of the women are plagued by guilty consciences when they are away from their families.
The two researchers wonder whether it is easier to justify fleeing home for a weekend if a mum can use sports as an excuse. They point out that society places a lot of emphasis on women to keep trim and healthy. This makes a sporting event like a cross-country ski race a better reason for going away than simply joining women friends for a weekend at a spa.
The study does not provide any statistical evidence that this is a common explanation among women. But a 43-year-old mother of two put it thusly:
"Unfortunately, most women feel guilty about going away. Leaving the home to participate in a race or to get some exercise at least gives the home and the husband a little status – she's an athletic woman. (…) It's a pity that many need to sign up for races to enjoy some freedom, a trip, some activity and hanging out with friends."
------------------------------------------------------
Read the Norwegian version of this article at forskning.no
Translated by: Glenn Ostling
External links
Related content