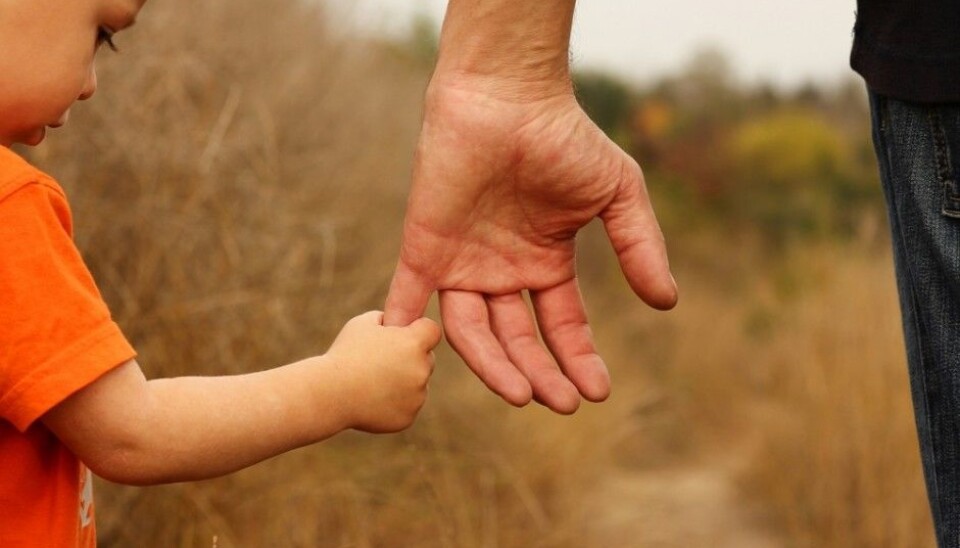 Shared physical custody kids less stressed
The children of divorced parents who reside permanently with just one of them are more likely to be stressed than those who take turns living with each parent, according to a Swedish study.
A Swedish researcher questioned 807 children whose parents had split up just how often they felt stressed. The children were aged 10 to 18.
Children in the survey who live with just one of their parents responded that they were stressed "several times a week" more often than the kids who had were in a shared physical custody situation, alternating between the homes of mum and dad.
This benefit was seen regardless of the level of conflicts between the parents or between the kids and their parents.
Stronger relationships
The explanation can be that the children who alternate, who reside with each parent, develop and maintain active relationships with both, thinks Jani Turunen, a researcher in the Demography Unit at the University of Stockholm's Department of Sociology.
Earlier studies show this is beneficial to the children's general sense of well-being.
"The relationship between the child and both parents becomes stronger. And both parents get an opportunity to exercise more active parenting," points out Turunen.
Turunen works at Karlstad University's Centre for Research on Child and Adolescent Mental Health.
Loss of resources
The researcher informs that children who grow up with just one of the parents worry about the other one whom they see less often.
"This can also be a stress factor for these children," says Turunen.
Another explanation can be that the child living solely with one of the parents can lose an array of resources from the other parent," he points out.
In addition to little contact with the more distant parent, the child or adolescent living with just the one misses the other's family members and friends and the economic resources they represent.
Only measured stress
Previous studies have shown that children who live with just one of their parents after a split-up tend to have poorer mental health.
Nearly two years ago a Swedish study showed that children who live in a shared physical custody situation between divorced parents are happier than those who live constantly with just one of the parents.
The latest study was the first which looked directly into the matter of the children's stress levels.
The researchers compared children who lived with just one of the parents with those who lived alternately in each parent's homes.
In the latter group the researchers looked at the kids who lived half of the time, or close to half, with each.
Three years looks to be a limit
Children over the age of three do not seem to be negatively impacted by living equally with mum and dad, according to a report from the Norwegian Institute of Public Health.
But it seems that there can be a dividing line at age three regarding how children are affected by a divided residence situation.
The results are more varied and negative for children under three. That said, researchers have criticised the methodology used in many of these previous studies.
"The ways things are for the children do not necessarily link to parental-residence particulars, but rather of socio-economic conditions and the relationships between the adults and the children," says esearcher Nora Blaasvær at the Norwegian Institute of Public Health.
The report was requested by the Norwegian Directorate for Children, Youth and Family Affairs (Bufdir).
Blaasvær points out that they found no studies comparing children who lived equally at both their parent's residences with those who were in a less equally divided living scheme but were in contact with both parents on a regular basis.
"In other words we cannot know for sure what consequences a shared physical custody scheme has for children," she says.
Quality time is overplayed
The children in the new Swedish study were also asked how well or how poorly they got along with their parents.
This study indicates that the quality of the relationship between mother and child, father and child and between the parents is less important than how much time the child has with both parents.
Children who live alternately with both were less stressed even when the separated/divorced parents had a poor relationship or if the children don't get along with either of them, explained Turunen.
In his Swedish study the parents answered how well they got along with their former partners.
No evidence that two addresses is harmful
Many experts, especially psychologists, have claimed that shared physical custody causes stress among children, especially the youngest kids. This has been viewed as an unstable living scheme.
"But those who pointed to this earlier have built their concerns on theoretical assumptions rather than empirical research," says Turunen.
"In other words, living with both parents does not mean instability for the children. It's just an adaptation to another housing situation, where regular relocation and a good contact with both parents equals stability," says Jani Turunen.
His data was based on Surveys of Living Conditions in Sweden, from 2001-2003, combined with the country's extensive registry data.
Applicable to Norway
Sweden and Norway were among the first countries to practice new forms of child care after divorces, including shared custody and shared physical custody. Prior to 2000, it was most common for children to have permanent residence with one of the parents, usually the mother.
Turunen thinks the study's findings are applicable to many European countries, as many have followed in the footsteps of Norway and Sweden with equal parental custody schemes after parents split up.
This article was updated 09/14/217
-------------------------------------
Read the Norwegian version of this article at forskning.no
Translated by: Glenn Ostling
Scientific links
Related content