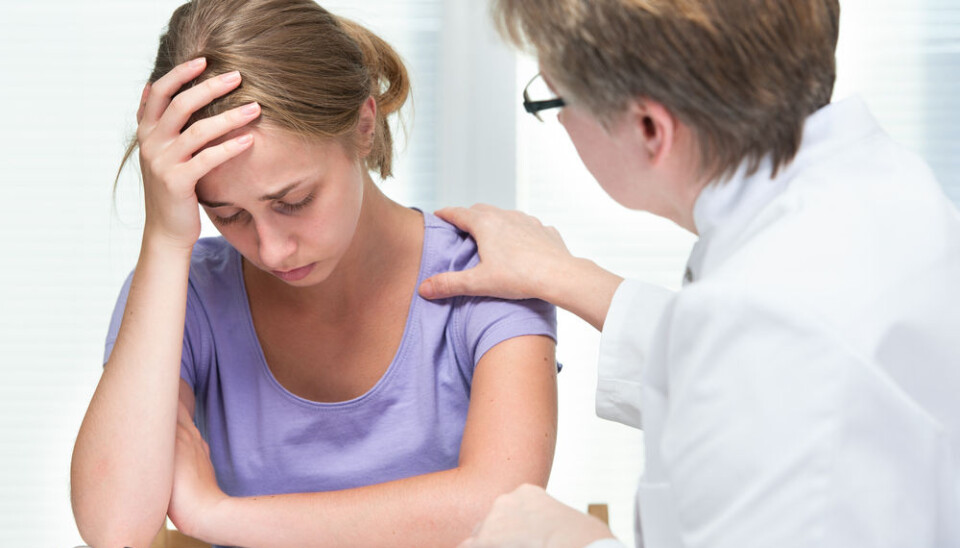 Researcher: patients can't speak openly about mental illness
Patients suffering from mental illness feel they can't speak openly about their illness, new study reveals.
What's it like to be a patient in modern psychiatric treatment?
That's the question Ph.D.-student Agnes Ringer sets out to answer in her new thesis 'Listening to Patients', writes University of Roskilde in a press release.
Turns out, says Ringer, many patients experience a need to attenuate their descriptions of their illness so it fits better with their psychiatrist's expectations. If they don't, they risk not being taken serious.
"Patients who said they weren't sick or whose own explanations of their situation differed greatly from psychiatric definitions were most often overruled on the basis that they had a lack of insight into their illness," says Ringer.
Can lead to worse treatment
Patients labelled as such were often considered uncooperative, problematic, or very ill, she says.
According to Ringer, it's easier for the patients to conform to the rules and expectations of the institution where they're being treated. If they can't they risk not being taken serious.
"If patients have to attenuate their statements then the psychiatry risks that patients learn to censor or leave out important aspects of their experiences," says Ringer. "That's problematic since these unspoken statements are exactly what helps the professionals help the patients."
You can read Ringer's thesis here.
----------------
Read the article in Danish on Videnskab.dk
Translated by: Kristian Secher
External links
Related content