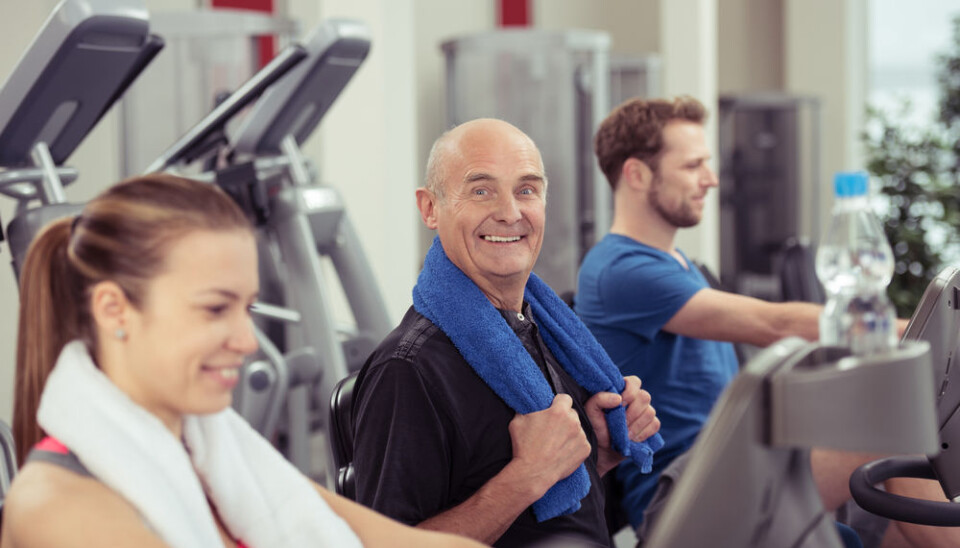 Exercise improves patient health
Proper physical training helps patients recover from a variety of diseases including diabetes, lung disease, and cancer, shows new study.
Physical exercise has a beneficial effect on a wide range of diseases, such as diabetes, heart problems, depression, and lung diseases like chronic obstructive pulmonary disease (COPD).
These are the results of a large study published in the Scandinavian Journal of Medicine & Science in Sports.
"There is a big difference in what kind of training is recommended," says co-author Professor Bente Klarlund Pedersen, from the University of Copenhagen, and head of TrygFondens National Centre for Health at the National Hospital, Denmark.
"It depends on the particular disease. Some diseases are best relieved with cardio, others with strength training, and others by a mix of the two," he says.
Patients with type-2 diabetes benefited from strength and fitness training.
"If you use your muscles, you increase your insulin sensitivity, and a trained muscle is better at absorbing sugar. The patient saves on insulin, sparing his pancreas, and improves blood sugar levels," says Pedersen.
Lung Patients should get out of breath
Diabetics also benefit from a modified form of cardio (aerobic exercise) like cycling or running, adapted for their condition.
"We've introduced interval training , which has a massive positive effect on diabetic patients. It stabilises blood sugar levels, patients lose fat from their stomach, and build muscle mass," he says.
Patients with lung diseases like COPD have also benefited from both cardio and strength training.
"One of the most limiting factors on a COPD sufferer's life is shrinking muscle mass and [poor] physical performance, as they get out of breath quickly. Training can increase the distance that they're able to walk, their quality of life, and ultimately, their chance of survival," says Pedersen.
Training in small doses is also good for patients suffering with heart conditions, says Pedersen.
"Heart patients can't tolerate long training sessions. But by exercising one region [of the body] at a time, for example, by cycling on an exercise bike with only one leg, they can increase their muscle capacity to better absorb oxygen," he says.
"It improves their everyday life. At the same time it reduces their cholesterol and lowers the risk of atherosclerosis," he says.
From anxiety to cancer
The new study reviews 26 diseases for which patients may benefit from training, which including anxiety, dementia, and osteoporosis. Cancer patients who exercised regularly before and after treatment had a lower risk of the cancer returning.
Per Bendix Jeppesen studies the effect of physical training on diabetes at the Department of Clinical Medicine, Aarhus University, Denmark. He was not involved in the new study, but he is impressed with the results and describes the work as a "thorough and detailed review."
"It's very exciting that they make direct recommendations on the type of training for each disease. I've not seen such an approach before, but it makes perfect sense," says Jeppesen.
There is clear evidence that exercise is good for patients, he says.
"So it's sad to see studies show that up to 80 per cent of patients with type-2 diabetics don't exercise," he says.
-----------------
Read the Danish version of this story on Videnskab.dk

Translated by: Catherine Jex
Scientific links
External links
Related content