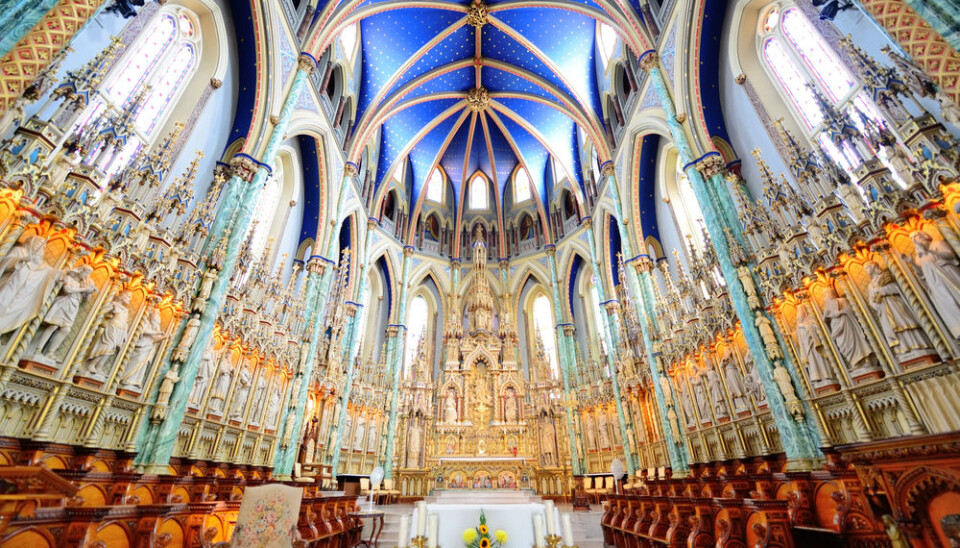 Experiencing beautiful things can teach us to think better
A bewitching church interior. A glorious sunset. If we think in a way that appreciates beauty we can relate in a more nuanced fashion to the world and the problems of society.
For many people being in a church is something special. Maybe it's the high ceiling, or that the light falls beautifully. Then there's art, flowers, carvings in the pews, and lit candles. And the choir sings stunningly.
The way the senses are bombarded and the religious messages can be extremely moving. You can get the impression that you are a part of something much larger -- perhaps you interpret this juxtaposition as something religious, perhaps not.
According to Dorthe Jørgensen, professor of philosophy and the history of ideas at Aarhus University, most people will remember this sort of experience in a special way. And it may be more important than we think.
We remember beautiful experiences as special
The so-called experiences of beauty can provide us with vital insight: it is possible to perceive reality – and thus society – without resorting to the normal divisions and contrasts.
Jørgensen deals with this subject in her new thesis, Beautiful Thinking, which she recently defended.
"I believe we all have these experiences that transgress our natural understanding of things," she says. "We all have the experience of not simply being isolated. A classic example is the experience of natural beauty: the moment when you enter a forest and feel you're part of the much larger nature around you."
Jørgensen says: "You have a feeling of being completely at one with nature and afterwards you remember the moment as something special. Such a moment is called 'beautiful' in the philosophical tradition."
The answer to beauty must be found within ourselves
Experiences of beauty are phenomena that we all know, but they're also very difficult to research.
Scanning the brains of churchgoers would show that their brains react in a special way at the moments they would call 'beautiful'. But these scans cannot tell us anything about what happens to them in terms of experience -- which is what can give us greater insight into what an experience of beauty actually is. But it is a challenge, says Jørgensen.
"How do we study something other than what we can see with our own eyes? For example the woman who sits down and folds her hands in prayer: how can we study her experience?" she asks. "The answer is that we must use the perspective of the person – we must use our own world of experiences in the study."
------------
Read the full story in Danish at Videnskab.dk
Translated by: Michael de Laine
External links
Related content