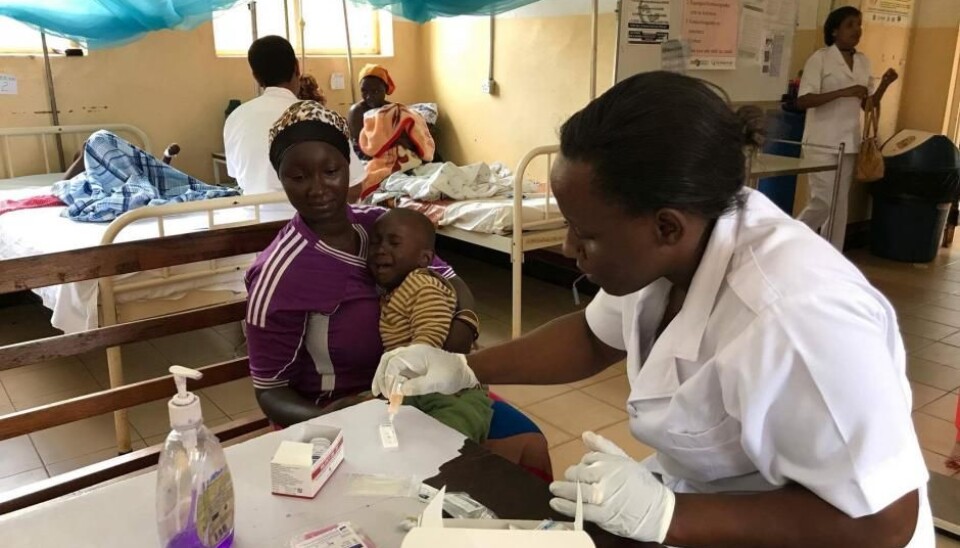 New tool can track resistant malaria at unprecedented speed and detail
Scientists have discovered a smart way to monitor the spread of resistant malaria parasites.
Scientists from the World Health Organisation (WHO) warned last September that multi-resistant malaria parasites are on the move and have now entered southern Vietnam from Cambodia.
According to WHO, resistance to currently available treatments is one of the biggest threats in the fight against the disease and we urgently need new methods to track the spread of resistant strains.
Until now, malaria was diagnosed by identifying the parasite in blood samples, through a microscope. Resistant strains are identified when patients do not respond to treatment.
A team of scientists have now found a way to monitor resistance cheaper and quicker than ever before.
"We've discovered a relatively simple and cheap method to monitor antimalarial resistance. It could be a big step forward in terms of avoiding a big catastrophe," says Ph.D. student Sidsel Nag from the University of Copenhagen, Denmark, who is the lead author of the new study published in Nature Scientific Reports.
Read More: How pollen in water can foretell the spread of malaria
A new tool to fight resistant malaria
The new study has been met with praise from experts in the field.
"This could be a strong epidemiological tool to monitor the malaria situation and react to the development of resistance," says Professor Jørgen Kurtzhals from the Department of Immunology and Microbiology at Copenhagen University Hospital, Rigshospitalet. Kurtzhals was not involved in the new study.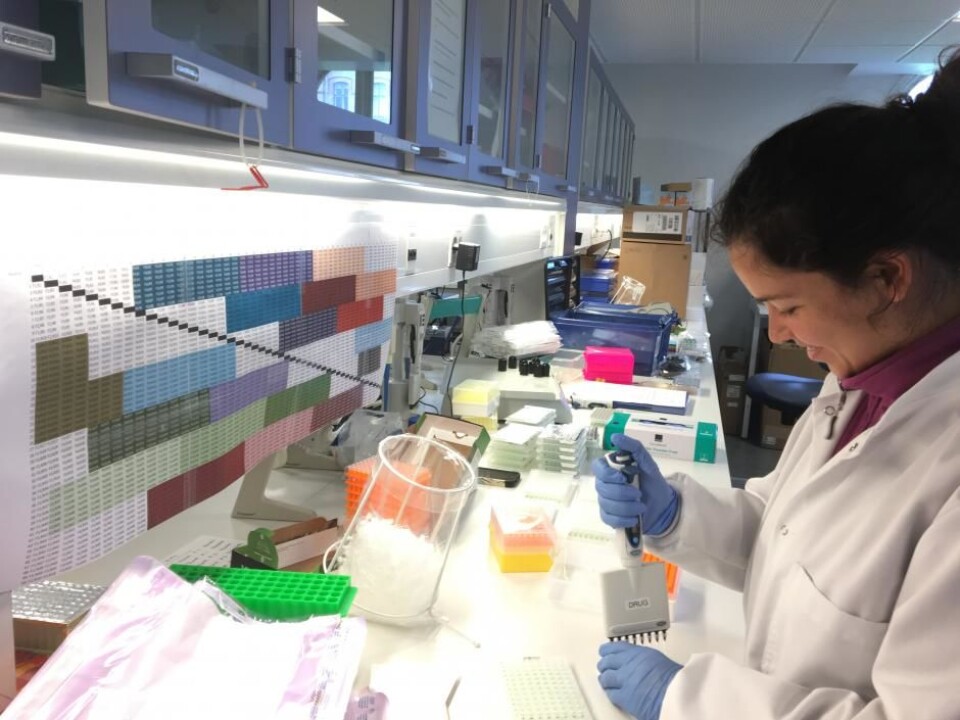 Nag has since been invited to an expert meeting in Geneva with WHO's partner the Foundation for Innovative Diagnostics (FIND).
"They're trying to establish a target product profile to monitor antimalarial resistance, because the severity of the situation calls for more efficient methods that can support the surveillance of drug resistance," says Nag, who is studying at the Centre for Medical Parasitology at the Department of Immunology and Microbiology.
Read More: Malaria's deadly grip explained
Malaria protection relies on one type of miracle medication
WHO scientists and malaria experts elsewhere worry that resistant types of malaria will reach Africa.
"What we fear, is that all our progress in combatting malaria in recent years will be lost," says associate professor Michael Alifrangis, who is supervising Nag's Ph.D. project at the University of Copenhagen.
The number of new malaria cases has fallen by 18 per cent in the past 15 years, while fatalities have dropped by 48 per cent, according to WHO.
The main reason for this is the 'wonder drug' artemisinin—a new and effective treatment, introduced after previous drugs, such as chloroquine, became useless once malaria parasites had become resistant to it.
"The Chinese wonder drug has saved millions of lives," says Kurtzhals. "But if it weakens, then we'll suddenly have great difficulty treating malaria."
Read More: Malaria vaccine halts spread of cancer
History could repeat itself
The first case of artemisinin-resistance appeared in Cambodia in 2008, which set off the alarm bells.
"Historically speaking, resistance spreads according to the exact same pattern: It develops in Southeast Asia between Thailand and Cambodia, and from there it spreads out to the rest of the world," says Alifrangis.
Scientists are concerned that history is now repeating itself again. But there is reason for hope.
"What's also new here is that we can monitor emerging signs of artemisinin-resistance before it develops in Africa," says Nag.
New gene technologies have allowed scientists to identify the specific genetic markers for artemisinin-resistance, before it spreads from Southeast Asia.
This means that they know precisely which genetic mutations to look out for. Mutations in the PfK13 gene, for example, are primarily responsible for artemisinin-resistance, while mutations in the Pfcrt gene lead to chloroquine-resistance.
Read More: Statistics might save us from resistant bacteria
New technology monitors resistance
Nag and colleagues have now developed a clever way to identify these resistance markers, allowing scientists to easily and cheaply track resistance.
In the new study, Nag and colleagues utilised the enormous capacity of the latest gene-mapping technology—next generation sequencing, which can sequence thousands of samples simultaneously.
This brings the price down dramatically, which is critical if the method is to be used to track resistance in some of the poorest countries in the world.
Nag also developed a custom technique to 'bar code' the DNA, which subsequently allows the scientists to trace the results back to each individual patient.
This provides a much finer scaled picture of resistance distribution than is possible with existing methods, which bundle all of the samples together to see how many contain traits of resistance without knowing which patients they belonged to.
And crucially it allows them to collect thousands of samples in a short period of time, which provides more data to develop a detailed picture of the spread of resistant malarial parasites.
Read More: Fighting parasites with parasites
A cheap single-use test
In another study, Dr. Magatte Ndiaye (University of Dakar, Senegal) together with Alifrangis and Nag, demonstrated the feasibility of routinely testing for resistance markers using disposable malaria diagnostic tests in Senegal
The tests are cheap and have achieved widespread use in just a few years. They are easy to use and, in principle, patients can take the test themselves, which is useful for people who live far from a local hospital. In comparison, traditional blood tests have to be taken by a professional health worker.
Read More: Malaria vaccine offers hope for women in Africa
Collecting single-use tests to analyse the DNA
The single-use test requires just a drop of blood, and just like a pregnancy test, provides a quick diagnosis. In a matter of minutes a stripe appears if the blood tests positive for malaria.
But crucially, this stripe contains the malaria parasite's DNA, which scientists can then use to identify the resistance markers.
"So instead of setting up studies of blood tests where you have to stick a needle into lots of poor children, we can simply collect these tests, which otherwise would be thrown away," says Alifrangis.
So far, they have sampled almost 10,000 positive tests from 14 health care centres in Senegal and mapped mutations in the Pfcrt gene, which indicates chloroquine resistance.
The results showed large geographical differences in resistance: Ten per cent of samples in northern Senegal carried the chloroquine resistance marker, compared with 30 to 50 per cent of samples from the southern regions of Senegal.
Read More: Forecasting Malaria
Monitoring is key
Together, the two new studies demonstrate how scientists can closely track the development of resistance and respond quickly.
"We don't have an alternative miracle drug at the moment, but we can treat patients with higher doses and more combinations of the drugs that we do have," says Nag.
Analysing the disposable tests in a centralised laboratory in large towns will allow scientists to react quickly and more effectively when resistance reaches Africa.
In this way, they can limit the use of the latest drugs that still work and put the brakes on the spread of resistance.
-------------------------------
Read more in the Danish version of this story on Videnskab.dk

Translated by: Catherine Jex
Scientific links
External links
Related content