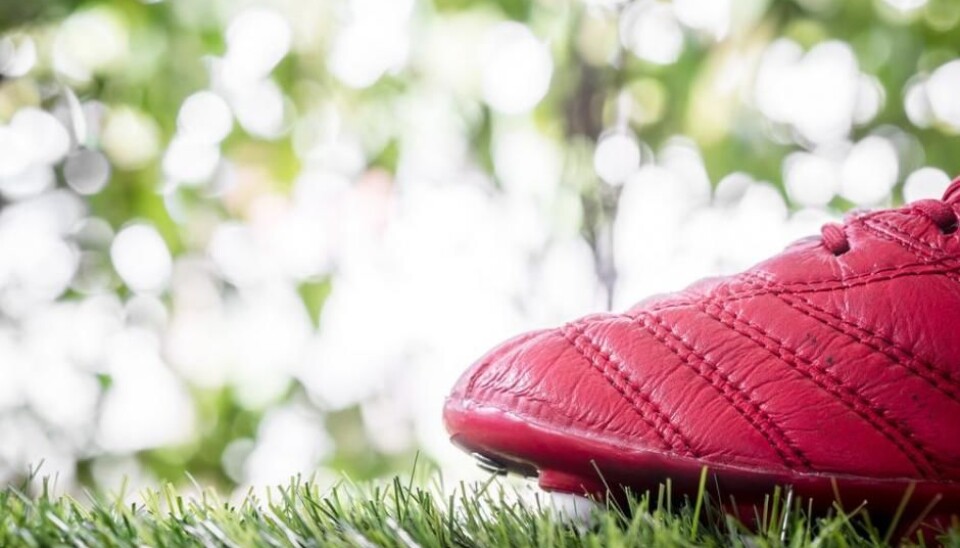 Buying new football boots? Here's what to look for according to scientists.
When you buy a new pair of football boots the only thing that matters is whether or not they fit. Special features will not make you a better player, say scientists.
You do not need to buy the same boots as Ronaldo or Messi. Extra cushioning will not make your strike any better. And save your money by avoiding boots that are specially developed for a certain position on the pitch.
When you buy your next pair of football boots, the only thing that matters is that they are comfortable. Everything else is mere decoration.
So says Katrine Okholm Kryger, who is studying for a Ph.D. in sport science, specialising in football, at Loughborough University, UK, who was in Denmark last week to participate in the Danish Science Festival.
"There's minimal evidence that football boots can boost your performance. In general there are indications that your performance is worse if you choose uncomfortable boots," says Kryger.
"So you should just buy your football boots like you would any other shoe. They should be comfortable to wear," she says.
Read More: Scientists: football has changed dramatically
The player is more important than the boot
Thomas Bull Andersen from Aarhus University, Denmark agrees. He has conducted many studies on striking technique with the help of famous football players in Denmark.
"Some people think that you can make a football boot that improves your kick. It's possible, but in practice it depends more on how good the striker is," says Andersen.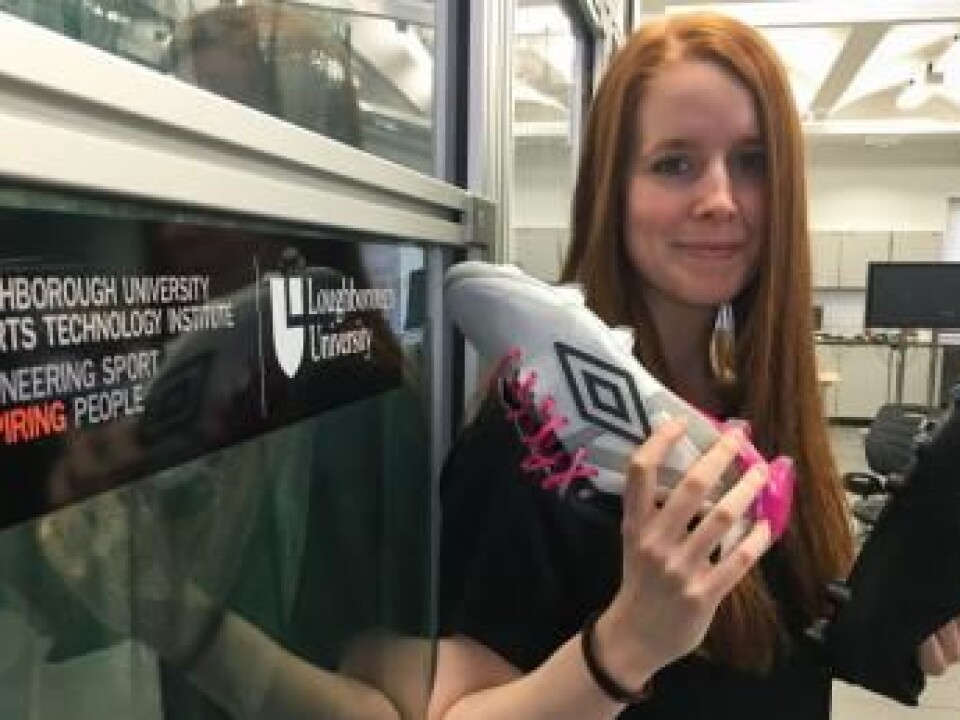 Kryger's research is focussed on whether or not the type of football boot you wear can actually make you a better player, by monitoring their effect on ball velocity and the precision of a player's kick.
She also studies what effect boot design has on a player's ability to pass and dribble the ball.
There are a number of features that can be modified to apparently improve a player's natural ability on the pitch. Including stud and lacing placement, boot material (plastic or leather), and boot and sole stiffness.
Read More: Football makes schoolchildren happier
Only research is on studs
But after a thorough review of the scientific literature and a number of tests, the most solid conclusion that Kryger has to offer is that player's gain nothing by changing their boots. Moreover, there is "largely no research, and what there is is so limited that you can't really conclude anything."
The only results have come from studies of the placement of studs on the soles of the shoe. But there is still no general consensus on what works best.
"What works best in terms of studs and other properties of football boots is very individual. It totally depends on the type of player, how much the player can generate power, when they should change direction, the ground, and lots of other things. In sports technology, we now say that the boots should fit each individual, because people are all different," says Kryger.
Read More: Football helps male cancer patients recover
Ineffective shoes sell if endorsed by a big name
It may seem strange that boot manufacturers mass produce boots from popular players, boasting features such as Touch Control or All Conditions Control, and other variations. But people are all different and there does not appear to be any evidence that these features actually work.
But the new types of boots have a good effect where it matters most—the store.
"Consumers want to have the same boots as Messi and Ronaldo. Umbro have tried to focus on comfort in their adverts, with no effect. They've shown that it's a really bad marketing technique to simple say that these football boots are comfortable. It's all about the look," says Kryger.
Read More: Fully automated football analysis
Boots should also prevent injury
Manufacturers can still make a difference. For example, by making the boot ultra-light weight. In fact, hitting the ball with a bare foot can result in a hard strike as we are able to bend the foot joint better.
The problem is that it almost always increases the risk of injury. So all shoes need to ensure that the foot is protected and held in place while players kick, sprint, and change direction as they twist and turn their way across the pitch during a match, says Kryger, who has studied these techniques.
But it is impossible to design a shoe that can protect against all injuries, says Andersen.
"Here in Aarhus, we've studied thousands of runners and found no correlation between shoe choice and injury. What works for every individual is probably different and the same applies to football boots. So it's really difficult work," he says.
Read More: Young talented footballers overtrain
Last piece of advice: Try lots of the same type of shoes
When you are next in the store trying to decide which boots to buy, you should remember that all boots are different. Not just from brand to brand, but also from boot to boot, says Andersen.
So if you are struggling to find a comfortable boot, then try out as many as you can of the same style. Perhaps you will find one that fits perfectly so you can shoot and reduce injury. Perhaps.
---------------
Read More in the Danish version of this article on Videnskab.dk

Translated by: Catherine Jex
Scientific links
External links
Related content