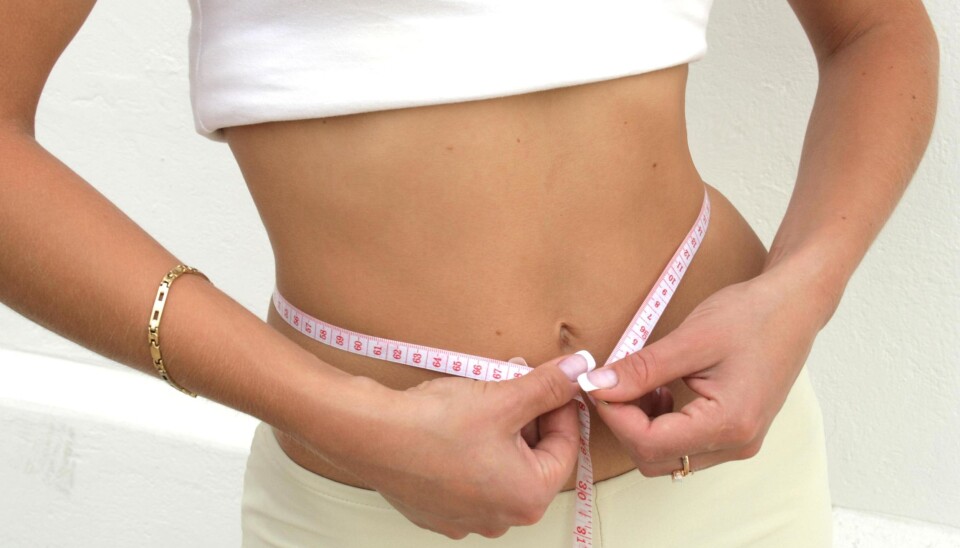 Weight loss without exercise – really?
A newly discovered hormone could lead to a drug that can raise the body's energy conversion and minimise the risk of type 2 diabetes – without exercise.
Take a pill and lose weight without needing to exercise. It sounds like science fiction, but thanks to a newly discovered hormone which is naturally secreted into the blood after a period of exercise, it could become tomorrow's reality.
An international research group has discovered from experiments in mice that following exercise, muscles secrete a hormone called irisin, which causes an increase in the body's energy conversion.
Irisin appears to activate a process in white adipose tissue which converts it into something that resembles brown adipose tissue. In contrast to white fat, which acts as an energy store, brown fat produces heat through oxidation.
Therapeutic potential in humans
So far, the conversion of white fat into a kind of brown fat has only been shown in mice. But research in humans is now being prepared.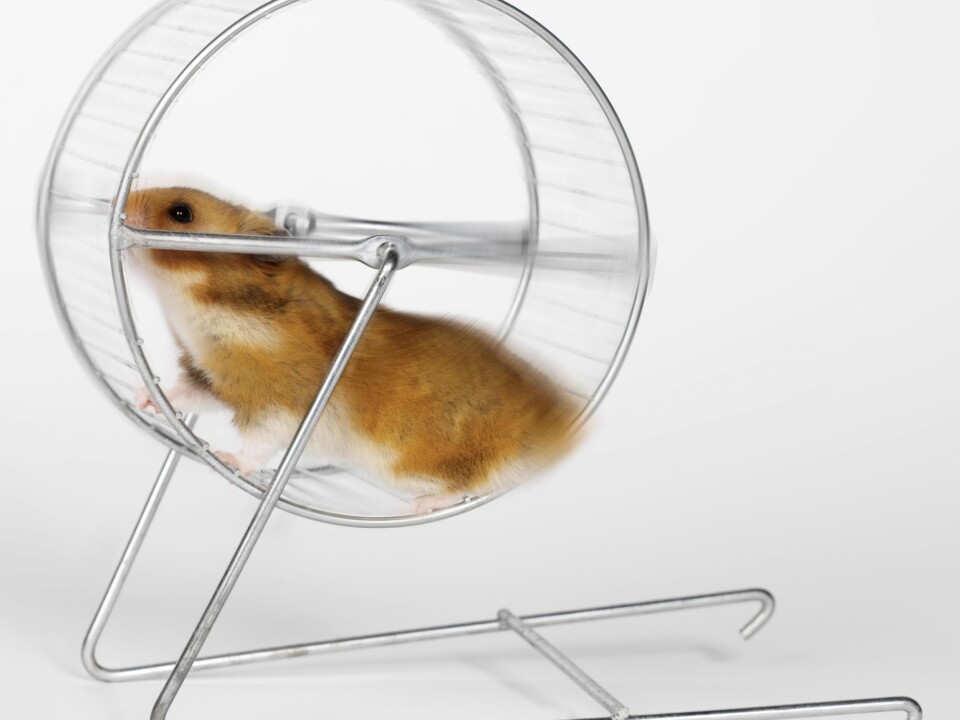 "We assume that the same effect will be seen in humans," says Kurt Højlund, associate professor of clinical medicine at the University of Southern Denmark, who has contributed to the study. "In that case, work can start on developing a treatment that affects the body's energy conversion in the same way as happens naturally after a period of exercise. Such a treatment could be used for achieving weight loss without exercise."
The results of the study have been published in Nature.
Combating obesity
It is already known that energy conversion increases following a period of exercise. But this is the first time that research has revealed the existence of the hormone irisin, which appears to play a major role in changing energy conversion.
Increased energy conversion means eating the same amount of food, but gaining less weight from it. So irisin wouldn't necessarily cause weight loss in someone who was overeating. It would just result in gaining less weight than would otherwise be the case.
Adipose tissue
White adipose tissue stores energy and makes us fat.
Brown adipose tissue burns off energy by producing heat and possibly increases energy consumption in general, thereby keeping weight down.
One gram of brown fat has an energy content of 25 kJ. Children have plenty of brown adipose tissue, but in adults most of it is converted into white adipose tissue.
Irisin is a peptide formed by cleavage of a protein coded by the gene Fndc5, which is expressed in increased amounts in muscles after a period of exercise. Irisin appears in the blood after exercise, and is transported to the white adipose tissue where it activates a process whereby white fat is converted into something which has the same function as brown fat.
Normally, brown adipose tissue is only seen in children; adults have very little of this kind of fat. But because of its useful properties, it would be a major step forward in combating obesity if adults had more brown-like adipose tissue, which increases energy conversion.
"It is particularly advantageous for the later development of a drug, that it [irisin] is a naturally occurring hormone," says Højlund. "It increases the likelihood of being able to administer it in sufficient quantities to achieve an effect without causing side effects."
Unexpected finding
Danish researchers have taken muscle biopsies and blood samples from healthy volunteers who exercised for ten weeks as part of another study at the University of Southern Denmark. The tests were taken before and after exercise to provide a basis for comparison.
A biopsy is a tissue sample which is taken to investigate the tissue's microscopic composition.
By comparing these results with previous tests in mice, the researchers initially identified five proteins which appeared to play a role in activating the brown fat oxidation process leading to increased energy conversion.
From additional animal studies it emerged that the protein expressing irisin seemed to generate the greatest effect in activating brown fat after a period of exercise. The effect of exercise on energy conversion not only correlated with changes in muscle tissue, but also with changes in adipose tissue.
"It was surprising for us to find a protein coming from muscle that signalled to the white adipose tissue. We hadn't expected that," said Højlund.
Potential effect on type 2 diabetes
The research in mice also showed that besides increasing energy conversion, elevated levels of irisin in the blood after exercise led to weight loss, and improved glucose tolerance and insulin sensitivity. This suggests that irisin might also reduce the risk of developing type 2 diabetes and could perhaps be used to treat the disease.
Research is now focused on whether these effects can be demonstrated in humans. If so, the next step on the path towards a medicine will be to develop a peptide that functions in a similar way to irisin.
"Few have previously conducted research into how white adipose tissue can be converted into something that resembles brown adipose tissue," says Højlund. "But if it can be done, so that energy conversion can be increased, it will help a lot of people who have problems with overweight."
Unlikely to fully replace exercise
Højlund concedes that there are ethical aspects to developing a drug that enables people to eat more without putting on weight.
"Hypothetically, we will be able to produce and consume a lot more food than we do today," he says. "This is not very eco-friendly, so naturally it is a form of treatment that must be used with care and consideration. Exercise also has a number of other health effects, which will probably not be achieved."
The researchers had previously demonstrated that ten weeks of exercise improves insulin sensitivity. They have now shown that increased formation and secretion of irisin into the blood could explain this effect of exercise. A potential new drug could therefore benefit not only the overweight but also people with type 2 diabetes.
According to Højlund, studies in humans could start in two years, and a new drug could reach the market in around ten years.
Translated by: Nigel Mander
Scientific links
External links
Related content