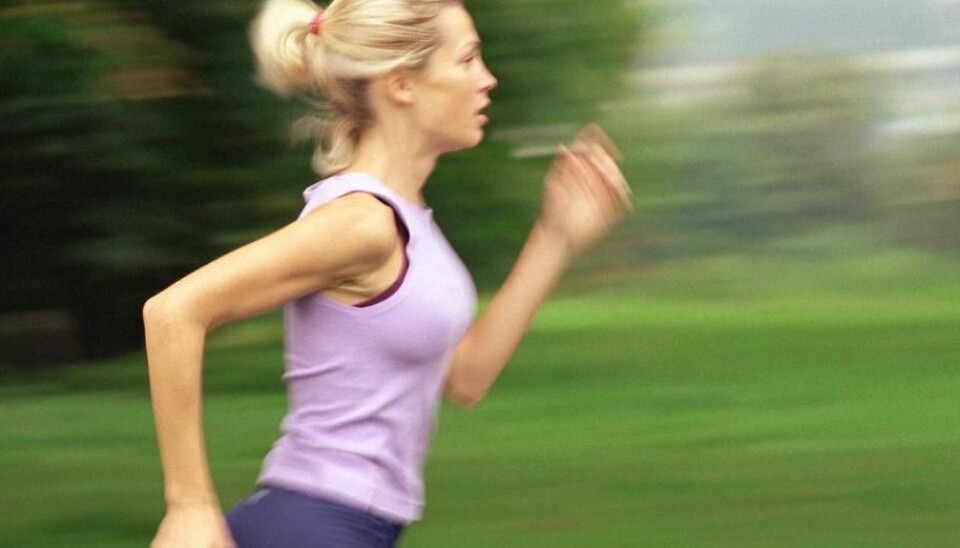 Get in shape in half the time
A new exercise method gives joggers better fitness results in half the time.
Every minute, sprint for 10 seconds, then run at moderate speed for 20 seconds, then run slowly for 30 seconds. That's the formula for an interval training method called 10-20-30, which has proved a big hit in Denmark.
10-20-30 is a new interval training method that has been tested on 18 volunteers over a seven-week period and monitored by a research team led by Professor Jens Bangsbo of the Department of Exercise and Sports Sciences at the University of Copenhagen.
The joggers improved their fitness surprisingly quickly. "On average they improved their 5 kilometre time by nearly a minute," says Professor Bangsbo.
Fast track to fitness
It is well known that many joggers lose their enthusiasm for regular training after a certain period. Among the 30-40 year olds especially, lack of time is commonly cited as the reason for the declining interest. And it is particularly this group which could find the 10-20-30 training method attractive, thinks the professor.
"The training sessions, which lasted about 30 minutes and took place three times a week, were very effective even though the intensive part only lasted three minutes per session," says Bangsbo.
The same positive results were not seen in the control group, who ran for an hour three times a week (30 km instead of 15 km) without using the interval training technique.
The 10-20-30 group also achieved a greater reduction in blood pressure and a lower blood cholesterol level.
"The people we studied were already doing training, so it is interesting that the method also improved their health," says the professor.
Translated by: Nigel Mander
Related content