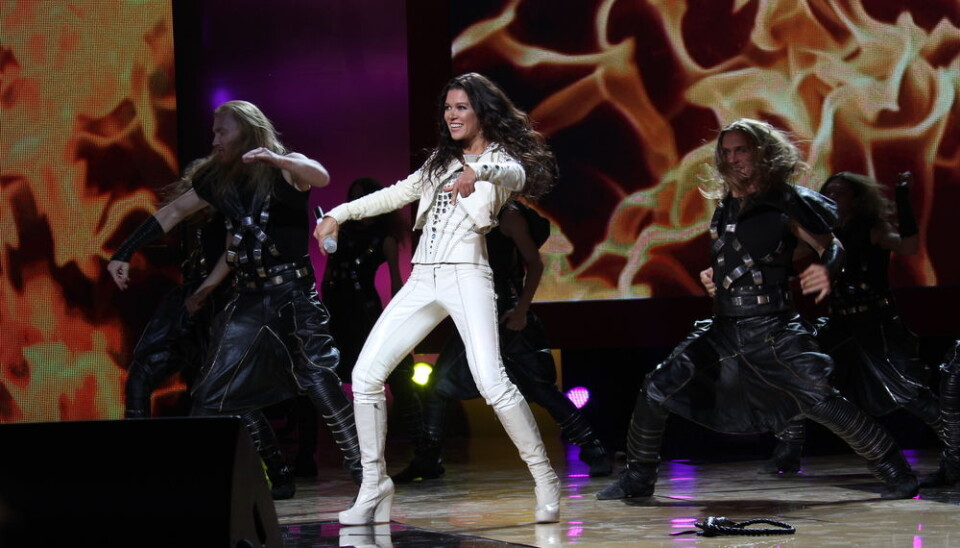 Eurovision Song Contest is riddled with hidden political messages
It may look and sound innocent but don't be fooled: the Eurovision Song Contest is more political than you may think.
If you think that the Eurovision Song Contest (ESC) is just a fun, clammy show with lots of tinsel and glamour you're wrong. The show is full of political agendas which becomes clear if you analyse the symbolism of the musical hymns that frame the show.
This is exactly what Dafni Tragaki, a music ethnologist from the University of Thessaly in Greece, has done.
While ESC is a contest between different nations it's at the same time supposed to provide a framework for unity -- or a special community.
"This year's slogan is '#JoinUs' – but what is it that we're being invited to become part of, and who are the 'us'?" asked Tragaki during the Visions of Europe talks hosted by the Eurovision Song Contest Conference organised by the University of Copenhagen.
Eurovision created to reconciliate
With 'us' the organisers probably mean Europe and looking back, the purpose of ESC has always been to create unity; the contest was created in a post-war Europe with the intention of facilitating reconciliation.
"It's kitsch and fun. But it's also important to remember that it was a way of getting the European countries to talk to each other after the Second World War," said Lisanne Wilken, associate professor of European studies at Aarhus University's Department of Culture and Society, who arranged the conference.
We can relate to each other
"When we look at the show itself, it was a very cautious event for the first years. But then participants started to make fun of each other, in a polite way, and today that has become even more plainspoken. And after the fall of the Berlin Wall it was at the ESC that Western Europe met Eastern Europe," said Wilken.
"Perhaps that is why in reality we still have it – so that, once a year, we can relate to each other. At the same time, the show always leads to discussions about values and rights for minorities," she said.
-----------
Read the full story in Danish on Videnskab.dk
Translated by: Michael de Laine
External links
Related content