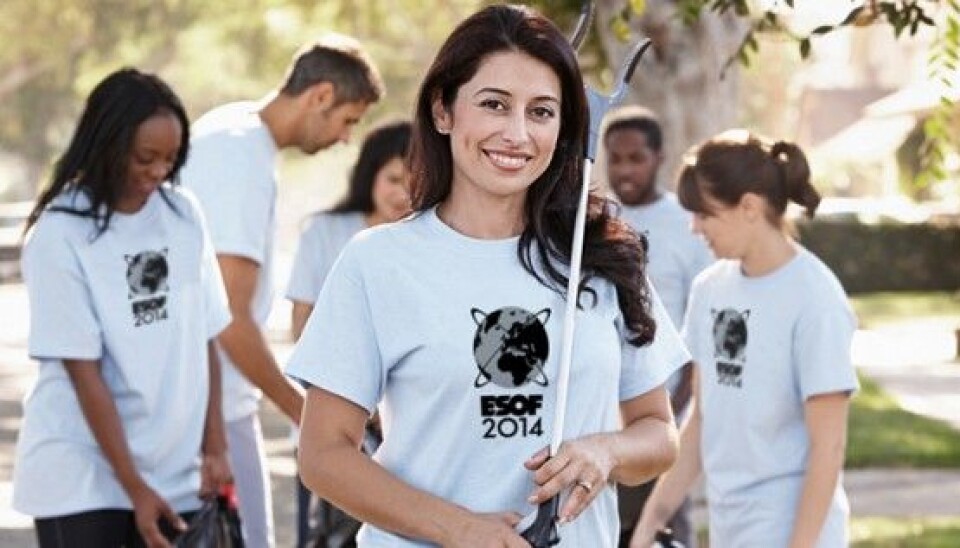 Volunteer at Europe's largest science festival
ESOF2014 is currently looking for both Danish and English speaking volunteers for both the festival and the conference.
Euroscience Open Forum (ESOF) is Europe's largest, general science meeting and is held in a leading European city every second year. ESOF2014 is hosted by Copenhagen and takes place June 21-26, 2014. It will be both a conference and a festival.
The ESOF conference aims to:
Showcase the latest advances in science and technology;

Promote a dialogue on the role of science and technology in society and public policy;

Stimulate and provoke public interest, excitement and debate about science and technology
The public event and festival, Science in the City is an important and visible part of ESOF2014. Science in the City is a free festival for families, students and everyone who is curious and can't help wondering. Under the main theme; Science Building Bridges, the festival aims to bring researchers, delegates, entrepreneurs, students, and the general public together to share the news and the mysteries of science.
We are currently looking for both Danish and English speaking volunteers for the festival and the conference.
As a part of the ESOF2014 team, you will be assigned to a specific area in Carlsberg City. There will be a variety of tasks to be solved, including:
All-round Service/Information Staff

Assist at the scientific sessions

Assist in the Media Center
As a volunteer you become part of a huge event where it is expected that up to 30,000 people will attend the festival and 4,500 will take part of the conference.
Benefits: As a volunteer, you will get free access to the ESOF conference, with speakers including Nobel laureates and top researchers from all over the world. There will be an area for all the volunteers and we will of course provide you food and drinks when you are on duty.
Sounds exciting?
Translated by: Peter Hyldgård
External links
Related content