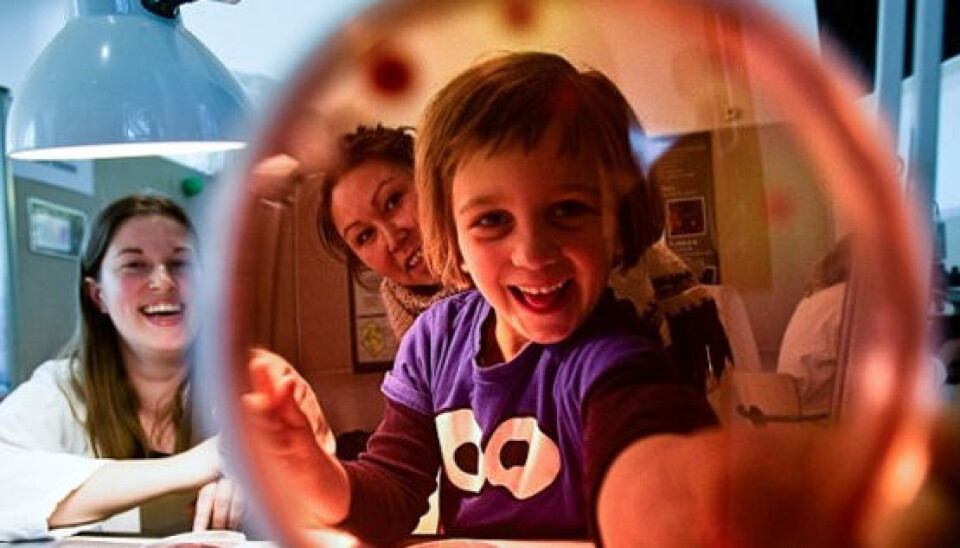 Get in touch with science at international festival in Copenhagen
One of Europe's largest science festivals visits the Carlsberg City District in Copenhagen in June. Curious minds of all ages are invited to take part in 'Science in the City' where researchers from all over the world present cutting-edge science and technology. The festival programme has just been launched.
Get a 3D scanning of your head, taste the magic of molecular gastronomy, or get onboard an advanced research vessel.
The comprehensive "Science in the City" programme has just been released. The festival will feature hundreds of events in Copenhagen between 21-26 June 2014.
The programme can be seen at www.scienceinthecity.dk.
Researchers and students from more than 70 organisations in 20 countries will participate in the festival that is a free-admission event open to the public. The festival is one of the biggest science events in Europe.
For more information, please contact:
Science in the City:
Manager Mette Seneca Jensen, phone: 7231 8213, e-mail: msje@fi.dk
EuroScience Open Forum 2014:
Press Officer Peter Krause, phone: 9133 7915, e-mail: pkr@fi.dk
'Science in the City' will be an exciting mix of events, experiments, art and shows, and will give the visitors plenty of opportunities to explore the world of science. The festival is organised by the Danish Agency for Science, Technology and Innovation, a part of the Danish Ministry of Higher Education and Science.
"At 'Science in the City' visitors can meet Danish and international researchers, who will explain science in a way that is very accessible. The festival will give an idea of how scientists in Denmark and abroad are seeking new knowledge in order to be able to solve some of the big societal challenges that we face. For instance how science and new technology can be used to combat climate change and how research in food production can help reduce waste and reduce the impact on the environment," explains Minister for Higher Education and Science Sofie Carsten Nielsen.
The activities will mainly take place in the Carlsberg City District, the former main production site of the 160 year old Carlsberg brewery, an area which is now transforming into a new, vibrant urban district. Additional activities will take place in the harbour area near Amalienborg Palace where there will be a unique opportunity to visit no less than four research vessels from Denmark, Germany and The Netherlands.
'Science in the City' takes place simultaneously with Europe's largest general science conference, EuroScience Open Forum 2014, which will also take place in the Carlsberg City District.
--------------
Read the Danish version of this article at videnskab.dk
External links
Related content