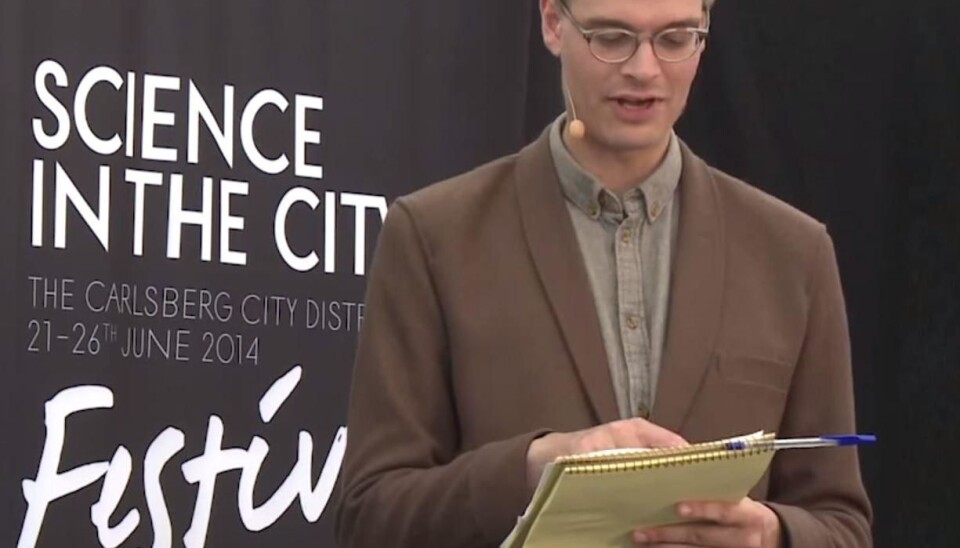 Is independent science journalism doomed?
A debate during the Science in the City festival addressed a question that concerns science journalists around the world: does independent science media have a future?
University press offices are expanding and getting better and better at communicating their stories. Does that mean that independent science media such as ScienceNordic should start preparing for retirement?
Not according to Jens Degett, chairman of the Danish Science Journalists' Association.
"Several studies have shown that readers are more interested in reading about science journalism than for instance sport, culture, and the like," he said during a debate at this year's Science in the City festival at the Euroscience Open Forum conference in Copenhagen.
Heaps of good science communication
The web is brimming with good science and research journalism: innovative magazines, high-quality podcasts, and weekly Youtube videos based on pop culture.
"As a starting point, use something that the audience can relate to in their everyday lives. For instance, I often use superheroes to explain physics," said researcher Atila Iamarino, who runs a Youtube page with weekly entertaining science news in Portuguese.
All things considered, the panel's verdict was that there is a market for good science journalism -- it just needs to be financially viable.
ScienceNordic's editor-in-chief Vibeke Hjortlund, who partook in the debate, said that the experience with alternative media is of great interest to ScienceNordic, as it provides inspiration for new ways of delivering an abundance of science news.
-------
Read the original story in Danish on Videnskab.dk
Translated by: Iben Gøtzsche Thiele
Related content