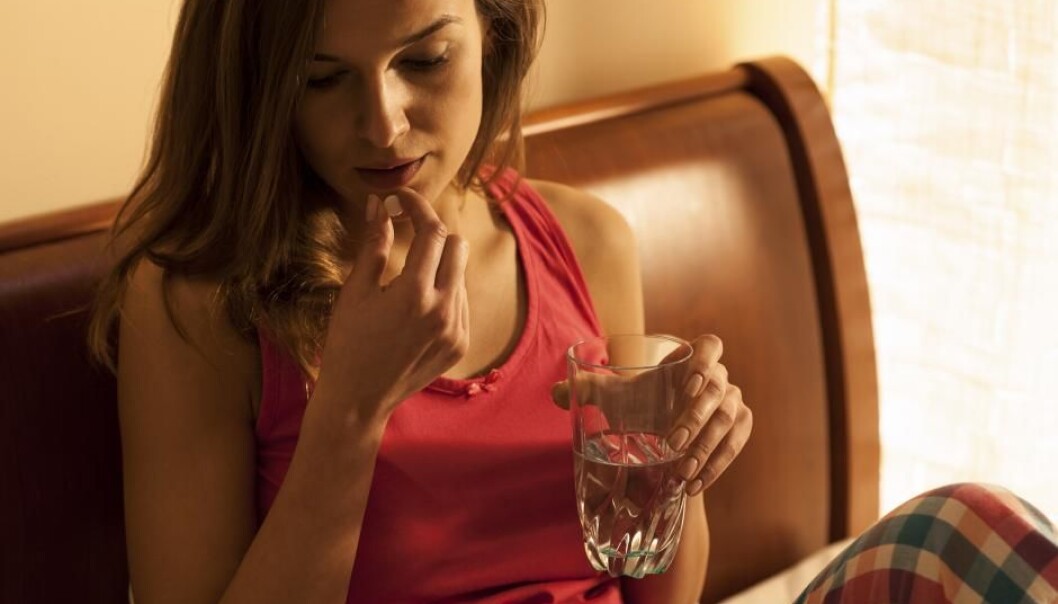 Young people use prescription medicine to boost academic performance
Student: "You either succeed or you're nothing."
Prescription drugs such as Ritalin and Modafinil are used to treat ADHD or narcolepsy. But some young adults are using the drugs without a diagnosis.
Other commonly prescribed medications include beta blockers, sleeping pills, anxiety medication, and antidepressants.
Researchers have now interviewed young people in Denmark, as part of a study to assess their well-being and pressure to perform in higher education. They assessed whether they use prescription medicines to cope with the pressures that they face, even though they do not have diagnosis.
"They feel that the better they perform, the closer they come to living up to the expectations of society. Medicine helps them cope with this pressure," says anthropologist Jeanett Bjønness, adjunct professor at the Centre for Alcohol and Drug Research, Aarhus University, Denmark.
Read More: Teaching students to go easier on themselves
A top grade is not enough
Sixty students took part in the study. Many of them explained that they needed the medicine to boost their performance.
"It's no longer good enough to get top grades in your studies. Some of the young people I interviewed said they feel pressured to stand out and show that there's something very special about them in order to feel good enough," says Bjønness.
"In the interviews they express a need for medicine because we live in a society where there isn't any room for uncertainty. They think that they should be using their initiative and performing optimally all the time," she says.
Read More: Recess improves student performance
Women take beta-blockers, men take Ritalin
Of the 60 people interviewed, around 60 per cent used Ritalin or beta blockers, which have a calming effect.
"You either succeed or you're nothing," said one of the participants—a female journalism student who uses beta blockers.
In the study, which is not yet published in a peer reviewed journal, women reported using beta blockers while men largely chose Ritalin.
Read More: Sedatives and illegal drugs found in one out of 20 health care and transport workers
Medicine no longer a taboo
Many suggest that it has become more acceptable to take medication now compared to a few years ago, says anthropologist Margit Anne Petersen, a postdoc at the Institut for Marketing & Management
Consumption, Culture and Commerce, University of Southern Denmark.
Petersen previously studied the use of ADHD medicine among students in New York. She is currently studying the use of performance-enhancing substances by young Danes, including medications and micro doses of LSD.
"I've worked with this for five years. When I started, almost nobody would speak openly about using [medication]," she says,
"Today it's no longer difficult to get people to talk. This could suggest that using performance-enhancing substances has become more acceptable," says Petersen.
Read More: Many women needlessly take cholesterol-lowering drugs
Performance is ideal
In her interviews, Bjønness observed a tendency towards stress among young people using medication in a society and an education culture, where they are under constant pressure to run faster and do more to succeed.
The same trend was described in the book "The performance Society" (in Danish) by Anders Petersen, a lecturer in sociology at Aalborg University.
In the book, Petersen argues that we live in a society where performance has become the ideal for a good life and increasing pressure on individuals has led to one fifth of Danish people suffering depression at some point during their lives.
Read More: Bad air quality makes children perform worse in schools
Desired side effects
Ritalin can have a range of side effects such as palpitations, loss of appetite, and sleep problems. But these side effects do not seem to discourage their use.
"On the contrary, some of the side effects are desired. The students that I interviewed want to stay awake at night so they don't mind not falling asleep. Many of the girls want to lose weight, so for many of them it was perfect to lose weight," says Petersen.
We know very little about how Ritalin and other performance-enhancing medications influence the brain in the long-term. This is why many scientists warn against experimenting with these drugs.
Bjønness presented her results during a conference at the Centre for Alcohol and Drug Research at Aarhus University, Denmark.

--------------------------
Read more in the Danish version of this story on Videnskab.dk

Translated by: Catherine Jex
External links
Related content