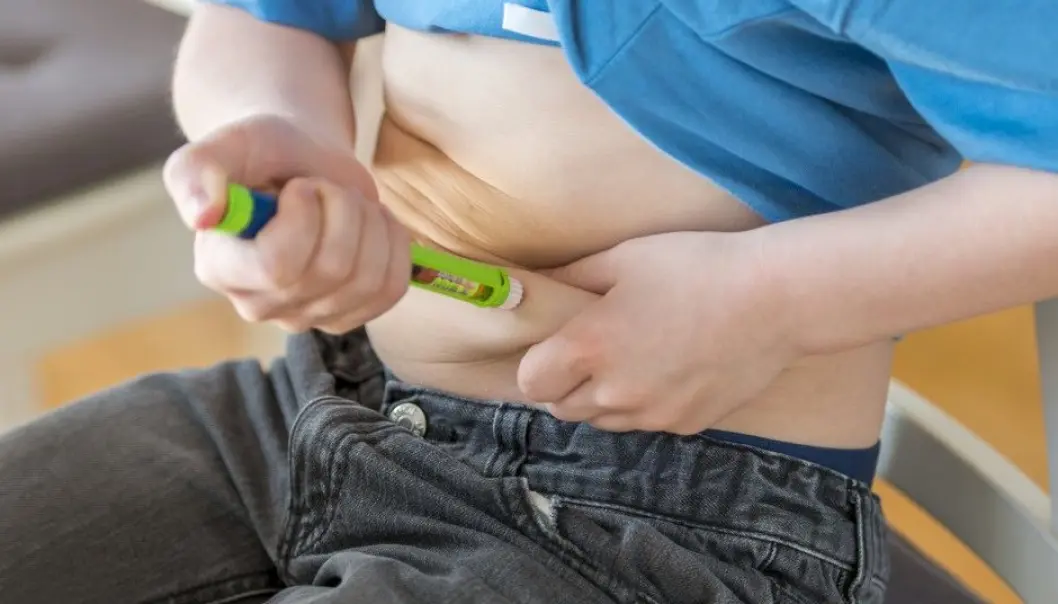 Diabetes is more fatal for the poor
Persons with type 1 diabetes run nearly triple the risk of fatal heart attacks if they have low incomes and little education.
About 200,000 of Norway's population of 5.1 million are diabetics. According to the Norwegian Diabetes Association the country has the world's highest proportion of children with type 1 diabetes.
A new Swedish study shows that type 1 diabetics who have low incomes and low levels of education run two to three times higher risks of fatal heart attacks or strokes. Low income persons have a 70 percent higher risk of developing heart failure as compared to persons of high socioeconomic status.
"The differences cannot be explained by traditional risk factors or other demographic variables. This means that socioeconomic factors really entail a greater health risk than traditional risk factors. It follows that the conventional controls by the public health service fail to identify all high-risk patients," says Araz Rawshani. He was in charge of the study, which also formed the backbone of his doctoral thesis.
Thought-provoking results
Jostein Holmen, a professor in community medicine at the Norwegian University of Science and Technology (NTNU), considers the socioeconomic health disparities revealed by the Swedish study to be quite an eye-opener.
"In population studies such as the North-Trøndelag Health Study (HUNT Study), from which I have experience, we see socioeconomic health differences in nearly everything we study. So it's not surprising that this also applies to type 1 diabetes," he says.
"Nevertheless, the increased risk of fatal heart conditions which diabetics with low socioeconomic status have is really large."
The Swedish study also found a distinctly higher risk of heart attacks and strokes among type 1 diabetics who are males, separated/divorced, single or widowers.
"For example, it's more dangerous for diabetics to have low incomes than to smoke. Low income triples the risk of deaths, whereas smoking raises the risk by 50 percent," says Rawshani.
Immigrants get type 2 earlier
Another outcome of Rawshani's studies is the finding that non-European immigrants tend to develop type 2 diabetes – also called adult onset diabetes – from ten to 15 years earlier than persons born in Sweden.
"They also get heart attacks and strokes earlier and run twice the risk of kidney damage as a result of diabetes," says Rawshani.
The study revealed ethnic disparities in the risk of developing heart failure in connection with type 2 diabetes. Immigrants born in South Asia run a higher risk than Swedes born in Sweden. Immigrants from South America do not run such a high risk.
Poorer conditions
"Having diabetes, especially type 1, requires stable routines for self- medication, a change of life style and it also helps to have strong social and financial resources. It's a disease which is generally coped with better if a person has more education," says Rawshani.
He and Holmen agree that there are numerous reasons why low socioeconomic status gives diabetics such a high health risk.
"It isn't necessarily the diabetes that kills these people, but rather the factors in their lives which make them cope more poorly with the disease. It can be harder for them to comprehend and adhere to health recommendations and live up to medical advice on diet, physical activity and medication treatment. These people might also find it more difficult to monitor their own health properly and systematically, or to visit doctors for health checks on a regular basis," says Holmen.
He points out that immigrants from foreign cultures often face special challenges, particularly language and custom barriers.
"They might also tend to have low educations and incomes."
Rawshani says that enjoying a high socioeconomic status gives immediate yields and opportunities, including having enough money to pay for health enhancing activities.
No effective tools
Holmen says that the socioeconomic health gap in Norway appears to be widening.
"This could be the biggest public health challenge we face in the years to come," he says.
According to Holmen, Norway lacks tools which are effective enough to tackle these mounting health differences.
"I think politicians aren't sufficiently concerned about this."
-----------------------------------------------
Read the Norwegian version of this article at forskning.no
Translated by: Glenn Ostling
Scientific links
External links
Related content