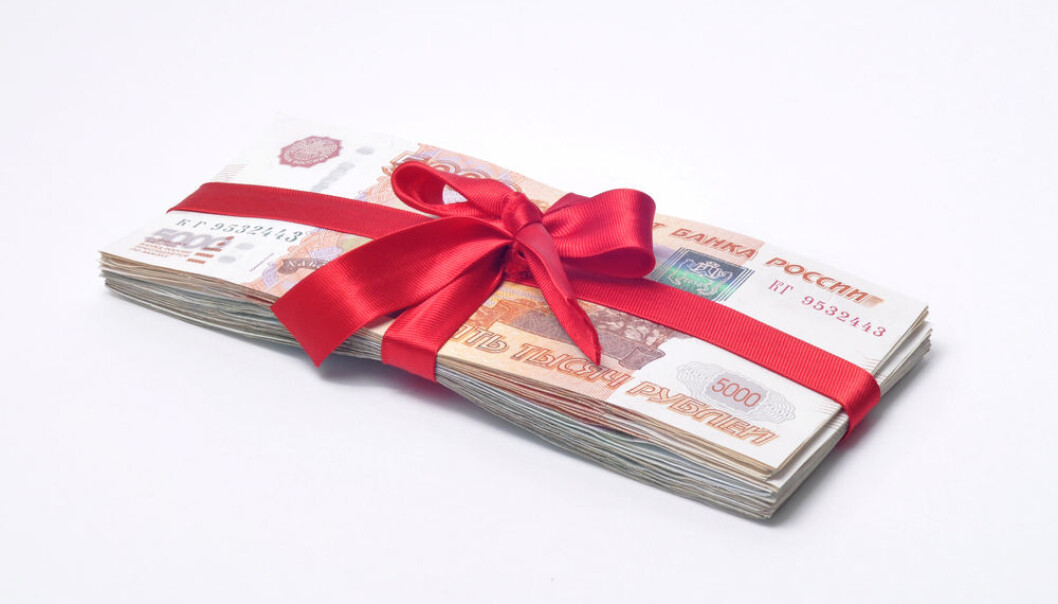 Researchers receive 40 million euros for Christmas
Grants have been raining down on Danish science in the lead-up to Christmas. The majority of the money has gone to young talents.
16 million euros from the European Research Council (ERC), 2.5 million from the Danish Council For Independent Research, and 18.2 million from the Carlsberg Foundation -- a grand total of almost 40 million euros has been awarded to Danish research in recent months.
Most of the funding has been distributed to young, talented scientists. The European funding is earmarked for young scientists who want to develop their careers in science.
Denmark's Minister for Higher Education and Science, Sofie Carsten Nielsen, is pleased:
"Competition for ERC grants is fierce, so I'm very pleased indeed that as many as 11 Starting Grants have been awarded to scientists in Denmark. The impressive result proves that Danish research belongs among the international elite and that Danish scientists are capable of presenting competitive applications for EU funding. An ERC grant really is something that can make a difference – not just for individual researchers, but Danish research as a whole," writes the minister in a press release.
Artificial bladders, fat-burning and the development of planets
Half of the money from the ERC has gone to the University of Copenhagen, while the rest is shared among the Technical University of Denmark (DTU), Copenhagen Business School, and Aarhus University.
The funding is spread across a wide range of subject areas:
Postdoc Fatemeh Ajallouiena from DTU, for instance, has been awarded funding to help manufacture artificial bladders for the millions of people across the globe who suffer from bladder-related diseases.
The money will also support associate professor Zach Gerhart-Hines's research into why the body stops burning brown fat while we sleep, and help assistant professor Oliver Gressel understand how dust and gas develop into planets. Both scientists are from University of Copenhagen.
The money from the Carlsberg Foundation, 18.3 million euros, goes to basic science in a variety of fields including natural science, social science and humanities. This includes a research ranging from pottery in antiquity to the understanding of oxygen content and the temperature of small lakes.
Furthermore, the Danish Council For Independent Research has distributed 2.55 million euros through 40 new grants. Like those from ERC, these grants are earmarked for young scientists.
"Young scientists in particular need a helping hand to establish international collaborative relationships which can give them a better foothold on the scientific career ladder. The Council therefore hopes that the Sapere Aude research talent grant will encourage scientists to travel," writes Peter Munk Christiansen, chairman of the board of the Danish Council For Independent Research, in a press release about grants to young Danish scientists.
----------------
Read the original story in Danish on Videnskab.dk
Translated by: Hugh Matthews