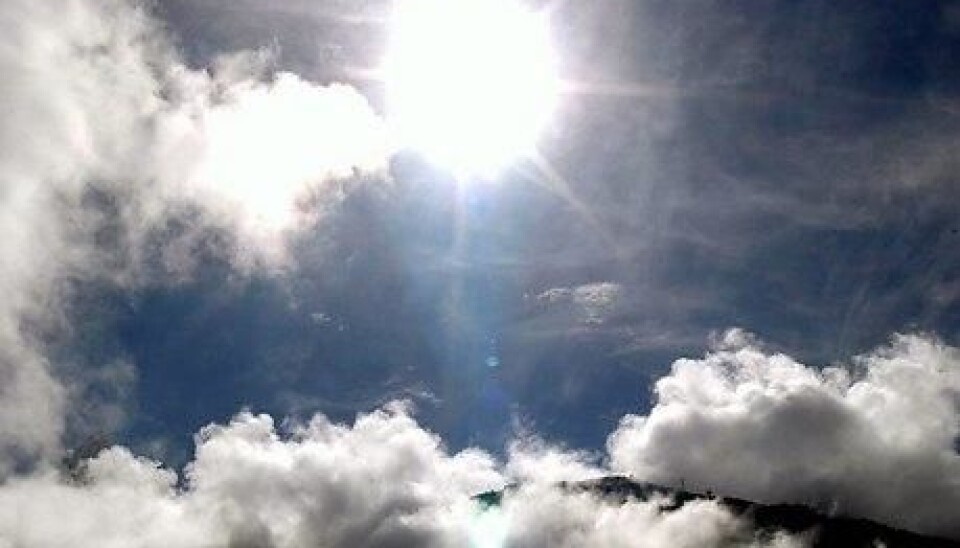 New centre to unravel mystery of solar energy storage
A new research centre has been given five years to develop new techniques for storing solar energy.
What if, rather than spending a fortune on coal, gas or wood, we could store the summer heat in July and then release it again when the snow storms hit in January?
That's an idea that a new research centre at Copenhagen University has now set out to realise.
The Research Centre for the Harnessing of Solar Energy [unofficial translation] has just received a €5 million grant and a five-year deadline to figure out:
How to store solar energy in organic molecular structures.
How solar cells can be created from organic matter.
You could for instance imagine having flexible solar cells on the outside of your bag. You could fit a plug inside the bag and then you could charge your laptop on the go.
Mogens Brøndsted Nielsen
"These are two very exciting tasks, which I'm pretty sure we can solve over the next five years," says the head of the new centre, Professor Mogens Brøndsted Nielsen, who along with colleagues Professor Kurt V. Mikkelsen and Professor Henrik G. Kjærgaard has set out to realise the vision.
Work is well under way
Although the centre is brand new, the researchers will not be starting with a clean slate.
Over the past eight years, they have been 'jumping the gun' by developing a molecule that can absorb and store solar energy.
In simple terms, the molecule changes its structure when exposed to light, which results in it becoming 'charged'. Eventually the molecule changes back to its original structure, whereby the energy is released again.
It's all about photostability – surviving the sun's rays without falling apart over time. This is perhaps our greatest challenge. If we can overcome that, we'll have made it possible to store energy in an entirely new and smarter way, which – to top it all off – is even carbon neutral.
Mogens Brøndsted Nielsen
It is this release of energy that the scientists will be trying to control.
"We will be fine-tuning the molecule so it can absorb light and store the energy indefinitely," says Nielsen.
"When the energy is needed, it can be released either by warming up the molecule, illuminating it with light of a certain wavelength or by using some other form of catalyst. Our job consists of finding out how this can be achieved."
Summer sun in winter
Once the researchers have completed their project in five years' time, they expect to have a molecule that can absorb light in summer, which can then be released when the need arises in winter.
Organic molecules are based on structures in which carbon atoms make up the 'backbone' of the molecule.
Organic and non-organic side groups add various properties, such as varying flexibilities or the ability to absorb sunlight, to the organic molecules.
Organic molecules cover everything from DNA and vitamins to plastic and rubber.
As an example of potential applications, Nielsen imagines that roofs and gables could be covered with a layer consisting of the molecule, which absorbs and stores light during the summer.
Then, when the dark winter arrives, homeowners have large amounts of heat energy stored in the molecules, and this can then be released when necessary.
"In this way we bypass the greatest limitation of normal solar cells: they only deliver electricity when the sun shines."
The heat energy stored in the molecule may also be converted into electric energy, he adds.
Flexible, organic solar cells
The second sub-project in the centre's work consists of developing flexible, organic solar cells.
Today's solar cells are made from silicon, which makes them very rigid and fragile. Organic molecules, on the other hand, can be flexible.
Flexible solar cells pave the way for entirely new applications of solar energy:
"You could for instance imagine having flexible solar cells on the outside of your bag. You could fit a plug inside the bag and then you could charge your laptop on the go," says the researcher.
Stability is the key
A central theme in the new research centre's work is the breaking down of organic molecules.
For organic molecules to be of any use in either in bags or on rooftops, they must be able to withstand time, sunlight and the environment without falling apart.
"It's all about photostability – surviving the sun's rays without falling apart over time. This is perhaps our greatest challenge. If we can overcome that, we'll have made it possible to store energy in an entirely new and smarter way, which – to top it all off – is even carbon neutral."
---------------------
Read the Danish version of this article at videnskab.dk
Translated by: Dann Vinther
External links
Related content