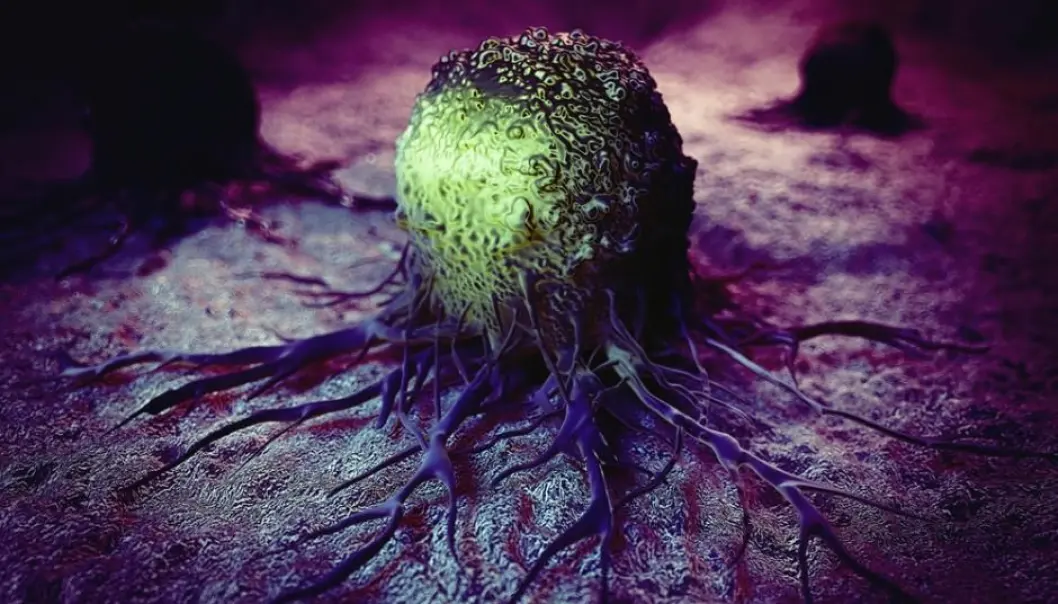 Genetic profiling of cancer tumours opens up new treatment options
Tailoring cancer treatment to a genetic profiling of the tumour shows promise in early trials.
A cancer tumour that has been through all forms of medical treatment may seem indestructible, but scientists are busy finding new weaknesses.
A genetic study of tumours in almost 500 cancer patients may identify new points of attack for future treatments.
"We offer treatments to patients that have no other treatment options left. In a phase-1 unit like ours, we can test new options that haven't been used in people before," says Ph.D. student Ida Elisabeth Viller Tuxen from the Department of Oncology at Rigshospital, Denmark.
The tests are carried out within a specialised department called the Phase-1 Unit where the scientists conduct initial human trials of new medicines and treatments.
Genes provide new avenues of attack
The project, called the Copenhagen Prospective Personalised Oncology (CoPPO), began in 2013, when the scientists made a genetic profile of cancer tumours in 30 patients. They identified possible targets for future treatments in 15 of these patients.
"Normally, patients would receive a random phase-1 treatment. But now we make a genomic profile of their tumour to decide which trial suits their tumour best. Patients then have the option to either receive a phase-1 treatment that is matched to their tumour, or a drug approved for another type of cancer that they can get off-label," says Tuxen.
Off-label refers to drugs that are prescribed for other diseases or conditions than they were originally intended for.
Read More: Vitamin C supplements increase effectiveness of cancer treatment
Continued positive results
Three years later, there are more than 500 patients enrolled in the project and the results continue to be positive. In 20 per cent of the patients receiving treatments based on the tumours genetic profile, tumours have shrunk, while tumour growth has stopped in 26 per cent of patients.
The new results were recently presented at the 2016 international conference for the European Society for Medical Oncology (ESMO), in Copenhagen, Denmark.
"Normally there is a five to ten per cent response rate in a phase-1 trial. We've had a response rate of around 20 per cent," says Tuxen. "We're quite happy with that."
Read More: Scientists find new mechanism to explain development of cancer
New approach to clinical trials
Targeted treatments by genetic profiling improves the success rate of clinical trials and could offer a new and improved approach to developing new drugs, says Tuxen.
"It's a new way to screen before a phase-1 trial. It provides unique options for the future," she says. "We hope that it's also a way to speed up the development of new drugs."
The treatments on offer at the Phase-1 Unit have also had a significant effect on patient survival rates, according to Professor Torben Ørntoft from the Department of Clinical Medicine, Aarhus University, Denmark.
"They're testing patients that are very sick and perhaps have just two or three months left to live. In some cases, their lives are prolonged by half a year or a whole year. There are several success stories like this," says Ørntoft.
Read More: New technology can improve immunotherapy
Tailor-made treatments have big benefits
When the CoPPO project began, the Phase-1 Unit at Rigshospital was one of the pioneers of these types of tailor-made cancer treatments.
Today, similar research is under way at many other research institutes around the world, and the idea of personalised cancer treatments has gained traction.
Previous research has shown that tailor-made cancer treatments targeted at specific genetic mutations can have a huge effect on patients suffering from breast cancer and so-called non-small cell lung cancer (NSCLC).
Read More: Intense exercise inhibits cancer in mice
Challenges remain
But still, such treatments do not work for everyone and there is no evidence to suggest that such an expensive personalised approach is the best option to start with, says Tuxen.
"We are not able to treat everything and we find many important changes that we can't treat. For example, TP53 is a well-known gene often involved in the development of cancer, but there are no treatments to target it," she says.
Another challenge is the tendency for cancer cells to rapidly develop resistance against targeted treatments. Tumours have a cunning ability to find alternative ways to grow, says Tuxen.
"There have also been some studies where they couldn't see a difference in the survival rate of tailored treatments, so we should also consider how much we actually get out of it. These treatments are probably not the only way forward," she says.
-------------
Read the Danish version of this article on Videnskab.dk

Translated by: Catherine Jex
Scientific links
External links
Related content