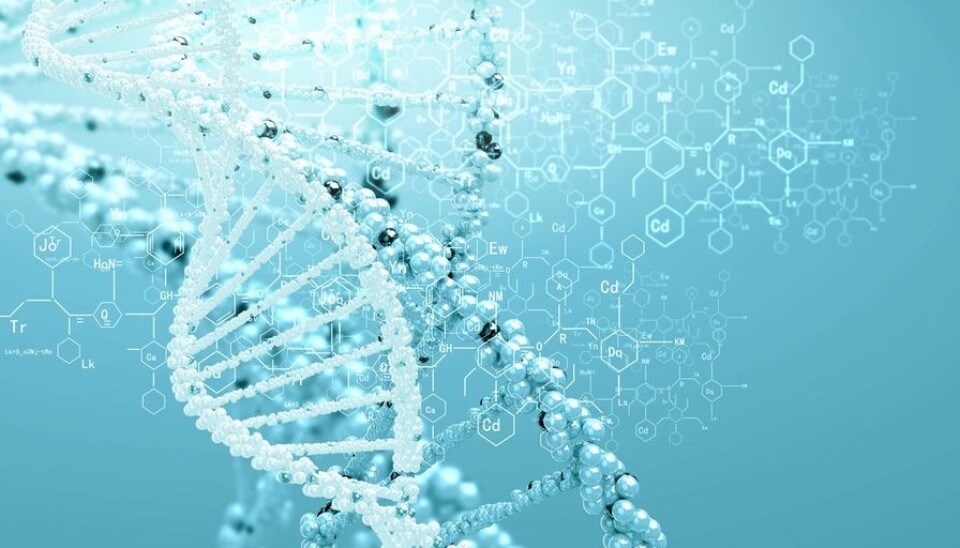 Risk of autism mainly from common gene variants
Most of the genetic risk of autism comes from variations in common genes, rather than rare mutations.
While the direct cause of autism remains unknown, research has shown that hereditary traits are important factors. Autism and other related conditions on the autism spectrum are developmental disabilities that mainly affect how people communicate with and relate to other people, or how they make sense of the world around them.
Combining to become a risk
Previous findings have suggested that genomes of people with autism are prone to harboring rare mutations that could be involved in causing the condition. But a major new study shows that it is the more commonly occurring gene variants, each of which individually has only a small effect, that can combine to create the biggest risk factor.
"Common variants comprise the bulk of the genetic architecture," explains Joseph Buxbaum, Ph.D. of the Icahn School of Medicine at Mount Sinai (ISMMS), New York City. "Although each exerts just a tiny effect individually, these common variations in the genetic code add up to substantial impact, taken together."
Large Swedish data sets
Researchers from ISMMS and the Karolinska Institutet in Sweden carried out the study, drawing on a unique Swedish data resource. The team had access to Sweden's universal health registry, allowing investigators to compare a large sample of about 3,046 people, including 466 with autism and 2,580 control participants.
In addition, they were able to compare their results with a parallel study in 1.6 million Swedish families, which included over 14,000 cases of autism. Since family members were part of the study, the researchers could take into account additional data about twins, cousins or parents' psychiatric history, for example.
Genetics 54 percent of autism risk
Based on this vast material the researchers were able to develop a 'best-fit' statistical model. The analysis indicated that the genetic risk for autism comprise roughly 54 per cent of the overall risk. About 52 percent of the risk was traced to common and rare inherited variations, while spontaneous mutations only amounted to 2.6 percent of the total risk.
"Our most important findings are that the commonly occurring risk genes are a significant risk factor for autism, while the more rare mutations pose less of a risk," says Professor Christina Hultman at the Karolinska Institutet.
Breakthrough with big data
Without the large data sets it would have been difficult to detect the tiny effects of common gene variants. This breakthrough follows on the heels of similar strides in schizophrenia studies, where large-scale genome analyses have had large enough sample sizes to reveal the involvement of over 100 common gene variants.
"Thanks to the boost in statistical power that comes with ample sample size, autism geneticists can now detect common as well as rare genetic variation associated with risk," says Thomas R. Insel, M.D., director of the US National Institute of Mental Health.
"Knowing the nature of the genetic risk will reveal clues to the molecular roots of the disorder. Common variation may be more important than we thought," he adds.
Larger data material needed
Professor Hultman argues that more research with large data sets is needed to reveal crucial knowledge about the causes of autism.
"Much like research on schizophrenia,t is obvious that we need a larger data material on autism - in order to map out genes with individual tiny effects in more detail and with more confidence," she concludes.
------------
Read the Norwegian version of this article at forskning.no
Scientific links
Related content