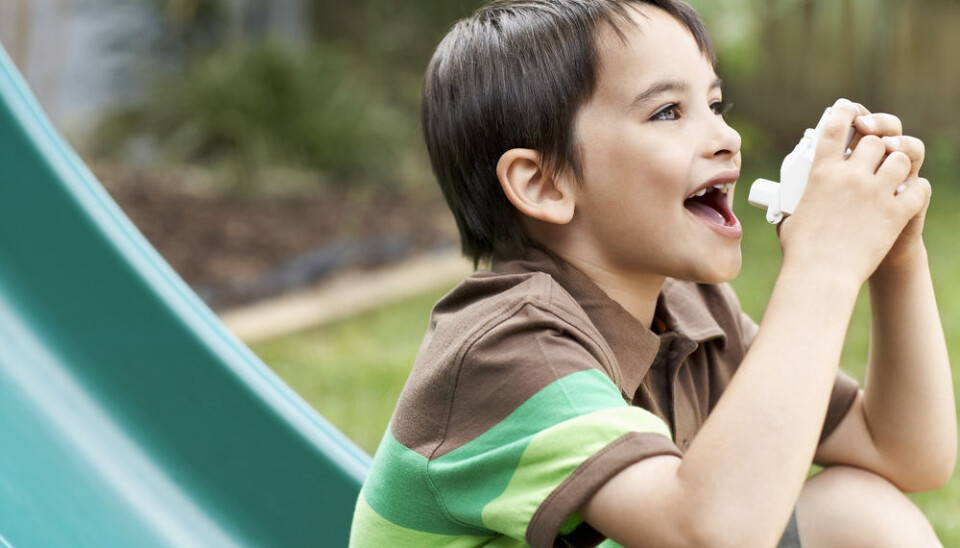 Side effects from asthma medicine are underreported
Danish scientists find evidence of underreporting of severe side effects from asthma medicine in clinical trials.
Children on asthma medicine could be in greater risk of experiencing severe side effects from the medicine than previously assumed.
Two Danish professors, Ebba Holme Hansen, University of Copenhagen, and Lise Aagaard, University of Southern Denmark, have reviewed all papers on reported cases within the EU of side effects in children who take asthma medicine, writes University of Copenhagen in a press release.
They found evidence of underreporting of severe side effects in the clinical trials -- the same trials that later led to the medicine being released on the market.
The two professors compared the reported side effects from the original trials with data from the common side effect database EudraVigilance which authorities and drug companies must report to.
"The published clinical trials on children and asthma medicine contain very limited data," says Hansen in the press release.
The most reported side effects are coughing or breathing difficulties, she says.
"These side effects are categorised as non-severe. But we've been able to find out that many study participants actually drop out of the clinical trials because of severe side effects," says Hansen. "That's an interesting fact."
A common problem during clinical trials of medicine is that the medicine is most often tested on young male test subjects. This makes it difficult to know with certainty what effect the tested and approved drug will have on a more vulnerable group such as kids.
The study was recently published in International Journal of Clinical Pharmacy.
----------------
Read the original story in Danish on Videnskab.dk
Translated by: Kristian Secher
Related content