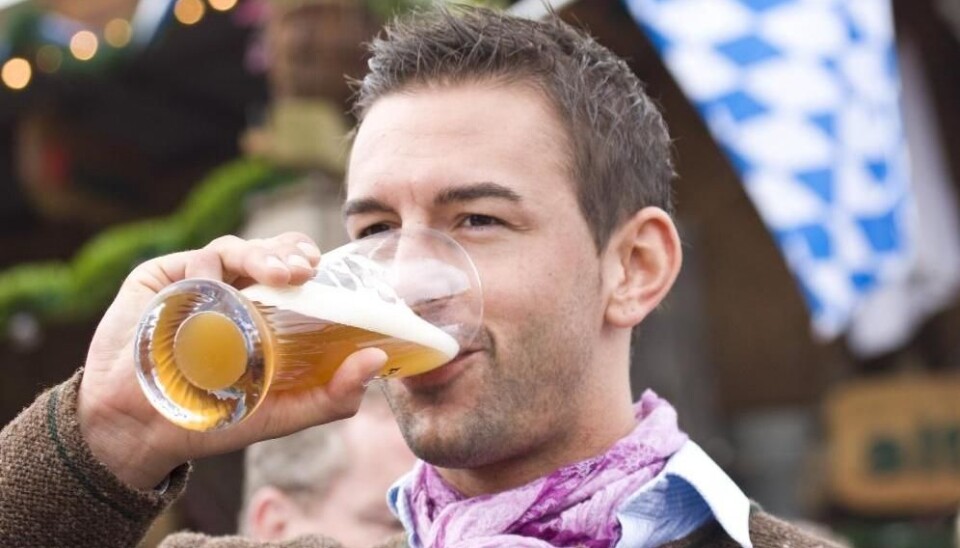 Alcohol reduces the risk of asthma
If you drink a small amount of alcohol every week, you have a lower risk of developing asthma.
If you're one of those people who drink a glass of wine now and then because you believe it's good for your health, then you could be right. Research in recent years indicates that drinking a moderate amount of alcohol is good for the blood circulation and can lead to weightloss – and now it seems that your lungs also benefit.
Researchers at Bispebjerg Hospital in Copenhagen have studied 19,349 Danish twins aged between 12 and 41 years and have looked at the relationship between alcohol consumption and the development of asthma. The participants were given questionnaires at the start and end of the eight-year study; they were asked questions about alcohol consumption and health, among other subjects.
"There are good data from the Danish register of twins, and this is a simple but good study that shows a statistical correlation between asthma and alcohol," says Sofie Lieberoth, who quite remarkably conducted the investigation as part of her bachelor thesis during her medical studies. "And it does seem that a moderate alcohol consumption is protective in relation to the development of asthma."
The findings were announced in September at a conference of the European Respiratory Society, held in Amsterdam and attended by thousands of researchers from around the world.
Alcohol cuts asthma risk by a third
It's great to get all this attention on my bachelor's thesis!
Sofie Lieberoth
According to the Danish researchers, the questionnaires reveal that the greatest risk of developing asthma exists if you do not touch alcohol at all. The risk of developing asthma is:
6 percent – if you never or only rarely drink alcohol
4.5 percent – if you drink a lot of alcohol
4 percent – if you drink a moderate amount of alcohol, i.e. 1-6 standard measures a week
"It is very interesting if alcohol influences the development of asthma, but it is important to emphasise that further studies are needed before we can say anything about how e.g. lifestyle affects the risk," says Lieberoth. "Studying all the factors that are connected with the development of asthma will mean that we will be able to understand the causes of the illness better."
The researchers will not hazard any comments about why alcohol can have a protective effect, but speculation at the conference centred on alcohol's possible anti-inflammatory character – that it destroys irritants in e.g. the body's air passages.
Expert wants to see similar findings elsewhere
Sofie Lieberoth did her study together with Simon Francis Thomsen, Vibeke Backer, Kirsten Ohm Kyvik and Allan Linneberg, and they attracted international attention at the conference in Amsterdam.
Other Danish researchers also want to see further studies before drawing too many conclusions from the results.
"Epidemiological studies of alcohol are difficult to interpret because alcohol is connected with other lifestyle factors to a very large extent, and these factors can be the causes of asthma," says Professor Hans Bisgaard, a consultant at the Danish Pediatric Asthma Center and one of Denmark's leading authorities on asthma.
"Other studies have shown that alcohol seems to be related to a higher risk of asthmatic eczema," he adds. "It is therefore vital that these new findings are repeated in other studies before their importance can be interpreted."
The study is now being turned into a scientific article for publication in a journal.
Read the article in Danish at videnskab.dk
Translated by: Michael de Laine
External links
Related content