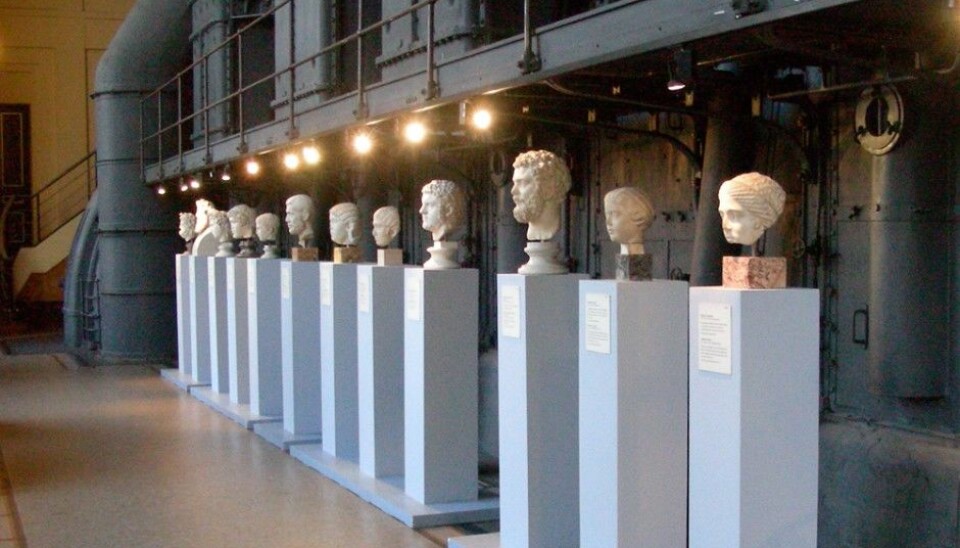 Museum space is a part of the display
When you visit a museum the spatial layout and design is more than a neutral backdrop. It is an essential part of the experience.
"Museum spaces are more than just containers for exhibition settings and objects on display. Layout, design and atmosphere are some of the most significant factors in the overall experience of a museum visit," writes Märit Simonsson in her doctoral thesis Displaying Spaces.
Simonsson is a museologist at Umeå University who has analysed spatial aspects and their effects at five museums in Rome. She investigated the impacts of spatial elements such as lighting, colours, form and materials on how visitors experience the art and artefacts on display.
Often overlooked
She points out that these factors are often overlooked because the museum space is primarily evaluated from what it contains rather than how its spatial elements affect the public.
"Museum exhibitions consist of several dimensions that are experienced as we move through the space and look at artefacts, texts, pictures and showcases from various angles. A spatial experience is certainly characteristic for museums," Simonsson said in a press release.
Roman spaces
The five museums studied were the Museo dell'Ara Pacis, Palazzo Doria Pamphilj, Palazzo Massimo alle Terme, Centrale Montemartini and MAXXI (National Museum of the 21st Century Arts). All five are art and cultural history museums covering various epochs and styles.
As part of her analysis, Simonsson visited each of the museums at five different times of day and made note of her experiences with a focus on spatial elements such as interiors and layout, lighting, colours and exhibition designs in terms of form, volume and use of materials. She also interviewed first-time visitors about their impressions.
Proper balance
The museums varied significantly in their use of space – from Centrale Montemartini's industrial style, which consciously contrasts with fragile antique marble sculptures to Palazzo Massimo alle Terme's confusing layout of rooms and annexes to encompass more mosaics and frescos.
Märit Simonsson thinks finding the proper balance is key.
Our ability to consciously think about what is being displayed can be disrupted if there is not much information about the artefact in question. If the spatial design doesn't help the visitors orient themselves, they can get lost in the exhibition. Y This detracts from the flow of the experience, because visitors are then forced to pay attention on figuring out which way to go. In both cases the public does not getting enough guidance, in terms of space or information.
Space affects us
Museum space affects us whether we want it to or not. This is true regardless of whether the space attracts us or puts us off, Simonsson says.
"Even though it is not always the first thing we acknowledge, the space affects our experience and interpretation more than we realize. That makes it important for museums to look at their spaces as an essential element of the exhibition," she recommends.
Translated by: Glenn Ostling
Scientific links
External links
Related content