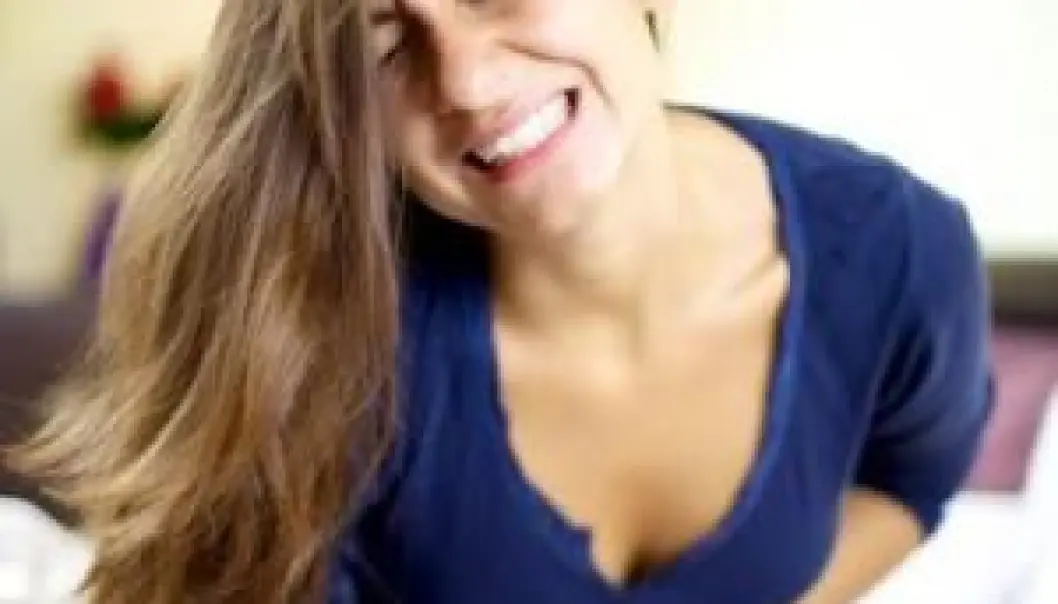 New treatment could put an end to stomach pains
Danish scientists are pioneering a new treatment for patients with severe irritable bowel syndrome.
In Denmark as many as 11 per cent of the population suffer from irritable bowel syndrome (IBS). The disorder causes diarrhea, constipation, and stomach aches. For a large proportion of the patients, there is no treatment available.
A new study from Aarhus University Hospital in Denmark suggest that there might be help to find from a surprising source: electricity.
The group of doctors from Aarhus have succeeded in helping 20 patients with IBS by implanting a small device that sends bursts of electricity into the nerves at the bottom of the back.
"The patients in the study had run out of treatment possibilities. The treatment had a good effect and for some of them, it has meant that they could return to work," says Klaus Krogh, professor and consultant at Aarhus University Hospital.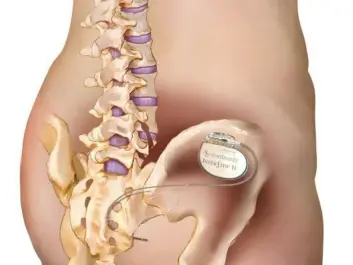 However, the experimental treatment is meeting resistance from within the health community.
"I am very skeptical. I need to see actual evidence that the treatment has an effect," says Professor Peter Bytzer from University of Copenhagen. He is not too sure about the validity of the results.
The problem with the study, he says, is that there has not been a thorough control for placebo.
The treatment must prove It's worth
The treatment costs around 100,000 kroner per patient. Bytzer points out that it is expensive for a treatment that has not yet been scientifically proven.
IBS is characterized by symptoms such as constipation, diarrhea, abdominal pain and flatulence .
Studies have shown that about 10-16 per cent of Danes suffer from IBS.
For some patients the symptoms are very mild while others are severely affected. It is unknown what causes IBS.
The doctors at Aarhus University Hospital emphasises that they only offer the treatment to carefully selected patients.
"It's a treatment that we offer, but we are very restrictive with whom we offer it to. The patients are examined carefully examined, and if we can help them in any other way, then we do," says Krogh.
'Pacemaker' in the buttocks
Treatment with electricity is called sacral nerve stimulation. The patients get a small electric device, similar to a pacemaker, implanted in the buttocks.
The device regularly sends a small electrical impulse into the sacral nerves which run in the lower back.
Sacral nerve stimulation is already used in treatment for constipation but treating ISB with it is a novel idea.
"We are first in the world to use it for ISB," says consultant and surgeon Lilli Lundby from Aarhus University Hospital.
Further research is needed
Based on the current study, the doctors in Aarhus are confident that sacral nerve stimulation can be part of IBS treatment -- but they do concede that there needs to be more testing.
They will soon launch another and bigger study where patients with IBS will receive the electrical treatment.
"The weakness with the current study is that many of the patients could figure out whether or not they were being stimulated. This may have changed their perception of whether the treatment worked. That is why we will be starting a new study where the stimulation is lower so the patients won't notice it -- but where there will still be an effect," says Lundby.
--------
Read the original story in Danish on Videnskab.dk
Translated by: Louisa Field
Related content