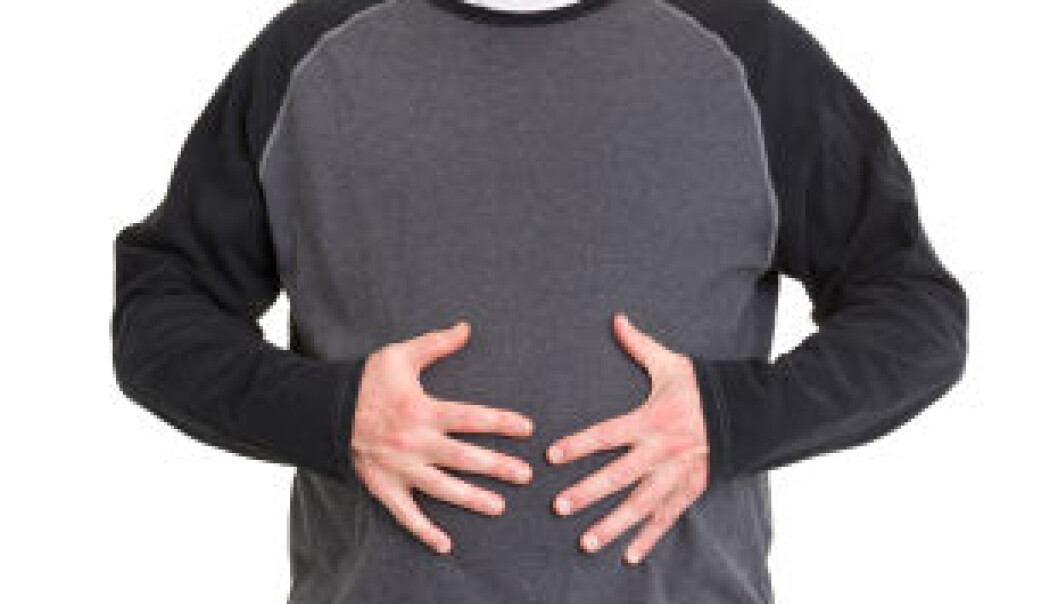 Treating stomach pains with hypnosis
Hypnosis can provide lasting relief against irritable bowel syndrome, shows Swedish research.
It's the world's most common gastrointestinal disease, with symptoms ranging from abdominal pain and discomfort to disturbed bowel movements and abdominal bloating.
Yet relatively little is known about irritable bowel syndrome (IBS) or how to treat it effectively.
In Sweden, where around one in ten suffer from IBS, research has found that hypnosis might be an effective method to alleviate symptoms.
High patient satisfaction
"We have four different studies showing that hypnotherapy helps treat IBS, even when the treatment is not provided by highly specialized hypnotherapy centers," says Perjohan Lindfors, PhD student at the University of Gothenburg.
"The treatment improves gastrointestinal symptoms and quality of life, and patient satisfaction is very high."
The studies form part of Lindfors' doctoral thesis Implementation of gut-directed hypnotherapy for irritable bowel syndrome in clinical practice, which recommends introducing hypnotherapy into the treatment of severe IBS sufferers.
"The method makes efficient use of health care resources," says Lindfors, who is also a senior gastroenterologist at Sabbatsberg Hospital.
Using the unconscious mind
The hypnotherapy treatment teaches patients how to control their symptoms, either by diverting their attention away from them or by focusing on them, through a state of deep relaxation where they receive individually customized hypnotic suggestions.
Over a series of sessions patients are taught to direct the unconscious mind's ability to regulate bodily functions.
The therapy includes practices such as resting a hand on the abdomen and imagining a 'surge of control' from the mind, and creating and 'projecting' an image of a normally functioning gut.
Proven to be effective
In previous studies hypnotherapy has been shown to improve not only IBS symptoms, but also symptoms outside the intestinal system, as well as quality of life and 'psychological co-morbidity' – the knock-on effect from IBS on other psychological conditions.
"Psychological treatment in different contexts, psychodynamic short-term therapy, cognitive behavioural therapy and gut-directed hypnotherapy, have proven to be effective in treating IBS, both in the short- and long-term perspective," states Lindfors' thesis.
Treatment limited to specialist centres
But so far, this treatment has been largely limited to specialist hypnotherapy research centres.
"In spite of these impressive results, the treatment modality has not been widely spread as a part of IBS care in clinical practice," writes Lindfors.
In his research he carried out randomized controlled trials on a group of 90 IBS patients in Gothenburg, as well as another trial on 48 IBS patients in Gävle, and further analysis on both of these trials plus a clinical sample from Ersta Hospital in Stockholm.
The findings show that hypnotherapy is an effective treatment - even when delivered outside research centres specialising in hypnotherapy.
"At least as effective as drugs"
"The effect size is generally lower than those reported from specialized hypnotherapy centres, but at least as effective as some of the drugs currently under development for the treatment of IBS," Lindfors points out.
On the basis of the findings he recommends the introduction of gut-directed hypnotherapy as a part of clinical care when treating IBS patients, specifically when there are difficulties in using symptom-modifying drugs or changing lifestyle behaviour.
Scientific links
Related content