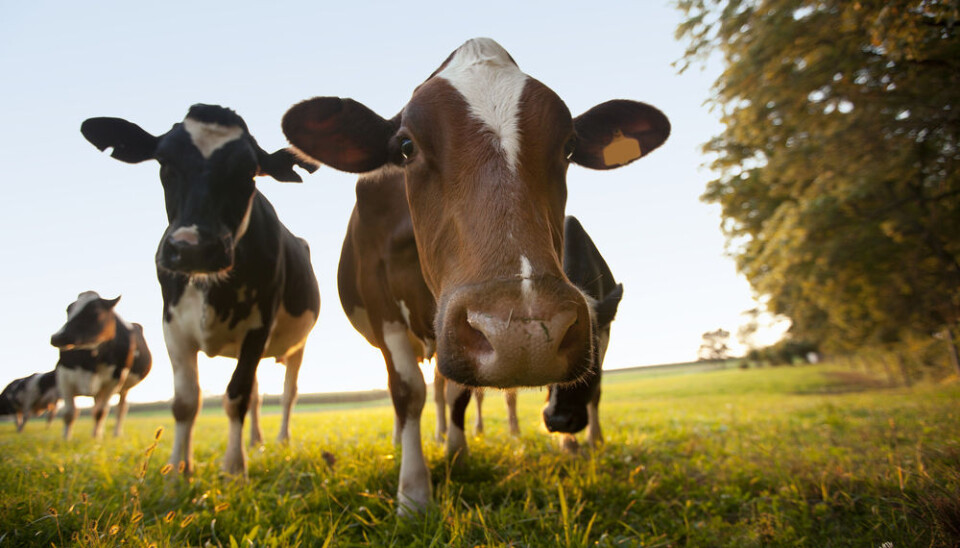 No scientific proof that organic food is healthier than non-organic food
A major report on organic food cannot say if it is healthier than conventionally farmed products.
We often hear that organic farming is better for animals, the environment, and our health. But according to scientists, the jury is still out when it comes to the health benefits of organic over non-organic foods.
This is one of the conclusions of a large report into the health benefits of organic produce.
"Although there are healthy substances in organic foods, it's difficult to document the health benefits, because people also smoke, drink, and take exercise," says Research Associate Lizzie Melby Jespersen, from the International Centre for Research in Organic Food Systems (ICROFS) at Aarhus University, Denmark, and an editor on the new report.
"So it's very difficult to investigate what caused what," says Jepersen.
Hard to assess whether organic foods makes you healthy
Consumers who stick to organic products are generally healthy individuals, says Jespersen, but it is difficult to assess whether this is entirely down to organic foods.
Organic products are well known to contain fewer pesticides and additives, and even antibiotics in the case of the pig industry. And often, they have more minerals and antioxidants than their non-organic counterparts.
"We don't have much research that looks at the health benefits of organic produce," says Jepersen.
"But there are animal studies, where we repeatedly see that eating pesticides is not really healthy," she says, adding that more research is needed to show exactly how organic products could improve our health.
Some organic farms are better than others
The report finds that not all organic farming is better for the environment than so-called conventional farming.
Whilst organic dairy appears to be better for the environment than conventional dairy farming, the same is not true of organic pig farms, where environmental impacts are somewhat worse.
"There are many dilemmas in organic farming. Free roaming animals will defecate out in the field and this causes ammonia evaporation and the risk of nitrate leaching," says Jespersen.
Nitrogen leaching--whereby nitrogen seeps into the groundwater and rivers and reduces water quality--can be a big problem for the environment.
The new study shows that nitrogen leaching is a bigger problem in organic pig farms than conventional pig farms, while the complete opposite is true in dairy farming.
This does not necessarily mean that we should be be critical of the environmental impact of organic farms, says co-author John Erik Hermansen, from Aarhus University, Denmark.
"The environment is indeed a very big area [to consider]. Organic farms have a positive effect in the long term if you look at pesticides and soil sustainability. But nitrogen leaching is sometimes a positive and sometimes a negative influence," says Hermansen.
He adds, that it is possible to improve nitrogen leaching from organic farms, and that this is something that farmers should aspire to do.
---------------
Read the original story in Danish on Videnskab.dk

Translated by: Catherine Jex
Scientific links
External links
Related content