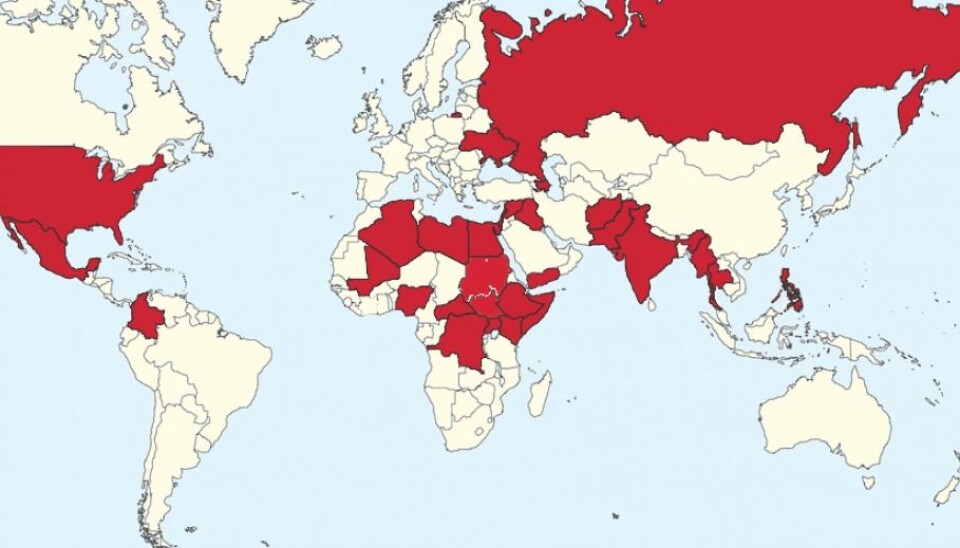 2014 was a record year for conflicts
Last year was probably the most violent one since the end of the Cold War.
Data collected by the Uppsala Conflict Data Program (UCDP) shows that more organised violence and more fatalities occurred worldwide in 2014 than in any other year in the past two decades.
UCDP calculates with three types of conflicts – armed conflicts between states, conflicts between non-state groups and massacres of civilians. Altogether, over 100,000 people were killed in 2014. This is the highest death toll since the genocidal conflict in Rwanda in 1994.
Syria and Iraq
"We've witnessed a dramatic increase in organised violence the past five years, especially in the Middle East," says Therése Petterson, a project manager at UDCP.
Of course, it should be stressed that the world is still much more peaceful overall than it was in much of the last century.
UCDP's statistics show large regional differences regarding where this rise in violence is striking. The increase in 2014 results largely from the conflicts in Syria and Iraq. Africa has become much more peaceful than the continent was in the 1990s.
View graphics that show which countries have been involved in which kinds of conflicts in various years.
The trends in South and Central America, North America and East Asia are pointing in the direction of fewer deaths from organised violence. In Europe and South Asia the picture is more complicated, with advancements for peace some places and escalating conflicts in others.
The world is more peaceful
"While we need to address the negative developments the past years and the intensely deteriorated situation in Syria and Iraq – and in Nigeria – we have to remember that the world is still a more peaceful place than during the world wars and the Cold War," says Professor Erik Melander, the director of the UCDP.
He considers it important that we continue to analyse and accumulate knowledge about the factors which contribute to a positive development in many places globally, and that we use this knowledge to spread peace.
Read more on the UCDP web pages.
-------------------------------------
Read the Norwegian version of this article at forskning.no
Translated by: Glenn Ostling
External links
Related content