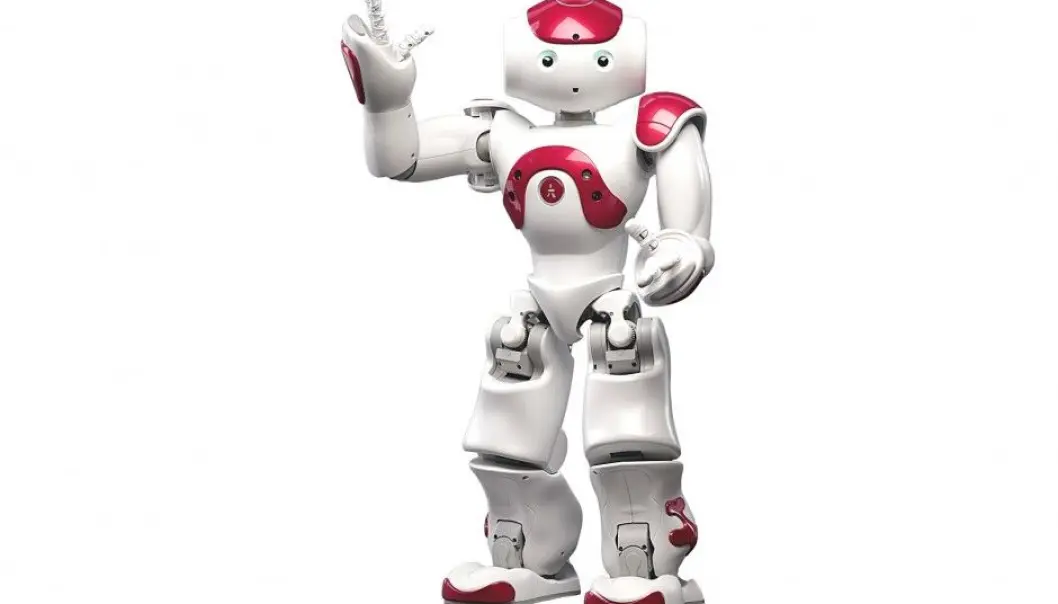 Humanoid robot takes over as teacher
Studies show that robots need to look and act like people if they're to replace teachers. Then kids are fine with having a robot teach them.
Robots could democratize education, say optimistic researchers.
Several places in the world are now experimenting with robots as teachers.
Robots will be able to give all students top-notch education that is always up to date with the latest knowledge. Even more importantly, machines that are teachers will be endowed with endless patience and will probably be able to customize the teaching of each student better than today's teachers, say the researchers.
Teaching takeover in the next decade?
The coming decade could see an education revolution with robots as teachers. Maybe it's already underway.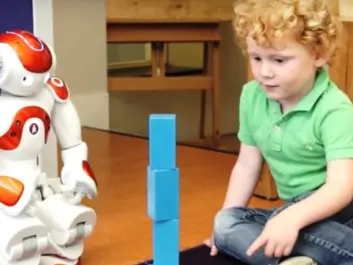 Humanoid robots can be programmed to know exactly what inspires students to learn.
The robot instruction can always be coordinated with visual directions and pictures shown on an electronic board.
Robots can also teach students one-on-one, so the instruction is neither too easy nor too difficult. This can especially benefit students with learning difficulties and enable them to enjoy their learning.
A camera and software that allow the robot to read the student's reactions ensures a good communication flow between human and machine.
Must be human-like
Robots can be updated with the most current knowledge and teaching methods. They also work for free and don't require much more than electricity to run. These features add to their appeal as teachers.
Researchers in the field have found that the robots need to resemble people in school settings, and in particular when teaching young children.
Even from a very young age, children are interested in social interaction. For robots to successfully teach children, they need to be able to communicate socially. This is perhaps the biggest challenge with robots as teachers right now.
Children want to make friends with the robot
In a joint study by the American software company Latitude Research and the Danish toy maker Lego, their research institute concluded that children generally don't have a problem making friends with a robot, whether at school or elsewhere.
The Robots @ School study included 350 children ages 8-12 living in six countries.
The children were asked to imagine how they could work with a robot. They shared their ideas with the researchers through words and drawings.
Most of the kids perceived the robots as human-like creatures.
The children also think of the robots as helpers, who don't punish them if they make a mistake or do something adults don't like.
The Lego-funded study concluded, perhaps not unexpectedly, that robots offer great educational opportunities to break down the divide between play and learning.
Children on the autism spectrum
A research group at Yale University in the UK has looked at how robots can be used to teach children with mental disorders.
Children on the autism spectrum, for example, often require one-on-one instruction, especially in language teaching. But teachers are a limited resource and this modality is expensive.
Many children who struggle to communicate with others do not get the education they need. In Britain, this is especially true for children who don't have English as their mother tongue.
Many of the same children struggle with obesity and are not physically active. The researchers believe that robots could also help the children with these issues.
Experimenting in Sweden
In Gothenburg, Sweden, researcher Sofia Serholt has investigated how elementary school children react to having a human-like robot – with a body, head and arms – in the classroom. She presents her research in her doctoral dissertation.
The University of Gothenburg researcher used Nao the robot, which was developed in France.
The same Nao robot model plays an important role in the EU-funded research project Emote. Emote's focus is on enabling the robot to read the user's reactions through facial recognition.
"I tested how the children responded to receiving instruction from either a robot or a teacher when they were building a Lego figure," Serholt explains on the University of Gothenburg's website.
"The results show that children are willing to listen to instructions from the robot. But unlike their interaction with the teacher, they don't ask for help from the robot when they don't understand something.
The study also showed that the children respond to the robot's social communication, that they are receptive to praise from the robot and that they answer the robot's questions.
The children treated the robot as an important player in the classroom.
But in situations where the robot was unable to understand and interpret the children's intentions, Serholt observed that a lot of the interaction in the classroom disappeared.
-------------------------------------
Read the Norwegian version of this article at forskning.no
Scientific links
Related content