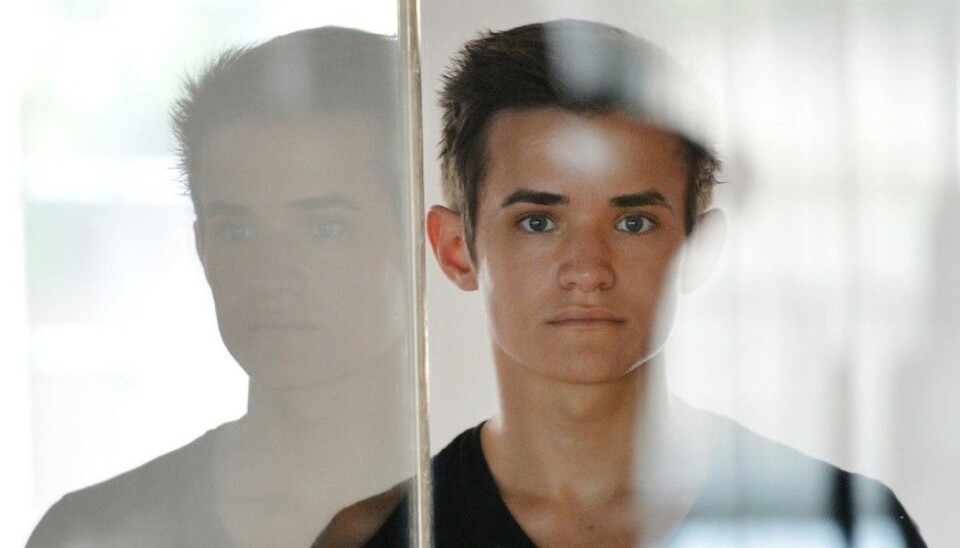 Swedish youth prescribed more anxiety medications
Use of medications for anxiety, insomnia and epilepsy has increased significantly in Sweden among children and adolescents, a new study shows.
A new study from the Sweden found that the prevalence rate of prescriptions to treat these conditions has increased by 20 per cent between 2006 and 2013 among individuals under 24 years of age.
The journal PLOS Medicine recently published the study conducted by Anna Sidorchuk and her research colleagues at the Karolinska Institute in Stockholm. They based their research on printed prescription data for benzodiazepines (BZD) and related medications given for anxiety, insomnia, epilepsy and other neuropsychiatric disorders.
The researchers used data from Swedish health records to find out how widespread such medications were among children and adolescents. Although they cannot know if the medicines were actually used, the researchers found that the proportion of young people who received BZDs increased from 0.81 per 100 inhabitants to almost 1 per cent in the seven-year period studied.
Depression, anxiety, schizophrenia, emotional instability and strong stress reactions were among the diagnoses in the oldest age groups.
These medications can lead to dependence and side effects, especially with prolonged use. Guidelines warn against prescribing such medications for children under 18 years of age.
No such increase in Norway
No corresponding increase among Norwegian children and adolescents has been observed during the same period, according to senior consultant Christian Berg in the Department of drug statistics at the Norwegian Institute of Public Health.
"Overall, the prescribing of BZDs for this age group has remained stable and low. The proportion of children and adolescents who received at least one prescription for anxiety-inhibiting BZDs and Z-drugs during the period declined slightly," Berg tells forskning.no.
There has been a slight increase in medications classified as benzodiazepine sleeping pills.
New epilepsy medication can explain the increase
Berg says this rise may be due to a new epilepsy drug that came on the market in Norway in 2013, which is sold under the name Buccolam.
Buccolam is used to treat long-term acute seizures in infants, toddlers, children and adolescents.
However, even including the epilepsy drug, the prevalence or number of benzodiazepine users in Norway from 2006 to 2017 among 0-24 year olds has not seen any significant change.
One in a hundred
The proportion of users in Sweden and Norway is almost identical at about 1 per cent among children and adolescents.
In Norway, figures from the Norwegian Prescription Database show that in 2006, 15 209 children and adolescents between the ages of 0 and 24 received one of the medicines studied. That number increased by 400 in 2013 and by 700 in 2017.
Berg can't explain why the patterns in Norway and Sweden differ.
"The total use is very low in both countries. It's hard to comment about such small changes in number. I get sceptical right away about drawing too many conclusions based on changes in use of medications that have very few users," he says.
He still believes that the study is interesting in terms of who is prescribing the medications and how much is being prescribed.
GPs prescribed the most
Most of the young Swedes – 65 per cent – received their first prescription from their primary care physicians or from non-psychiatric specialists.
Almost three out of ten were prescribed benzodiazepines for longer than six months. According to the researchers behind the study, this practice violates the medical guidelines that advise not to prescribe such medications for more than two to four weeks of use.
"But," says Berg, "we shouldn't ignore the fact that individuals who took these drugs for a long time had complex disorders that may have justified the extended prescriptions," Berg says.
Over 75 per cent of the participants also simultaneously received different prescriptions for other mental health problems.
The researchers worry about the risk of potential side effects.
Berg believes this may indicate that the affected children could have complex physical and psychological problems.
Denmark has lowest use
Nordic drug statistics show Denmark as having the lowest prevalence of these types of addictive sleep and anxiety medications. Berg says this applies to all age groups.
"Denmark has implemented effective measures to reduce the prescribing of these drug types," says Berg.
Norwegian health authorities also want to minimize these prescriptions as much as possible.
With regard to sleep medications, melatonin use for children and adolescents in Norway is on the rise. Melatonin is a non-addictive drug used for children and adolescents with sleep disorders, such as children with ADHD.
-------------------------------------
Read the Norwegian version of this article at forskning.no.
Scientific links
Related content