Swedish sailors injure knees on land
The knee is the most vulnerable part of the body for elite competition sailors ― but the damage is usually done on land.
Swedish researchers have compared two dozen elite sailors on the country's national sailing team with 21 who are simply members of sailing clubs.
They found that less than 20 percent of the sailors' injuries occur on the water. In four out of five cases, their injuries were linked to overexertion.
Races were situations where injuries were least likely to occur.
Backs among the young, shoulders among the old
The study is the first of its kind to investigate the risk of injury among dinghy sailors. It was led by Lena Bøymo-Having of the University of Gothenburg's Sahlgrenska Akademi.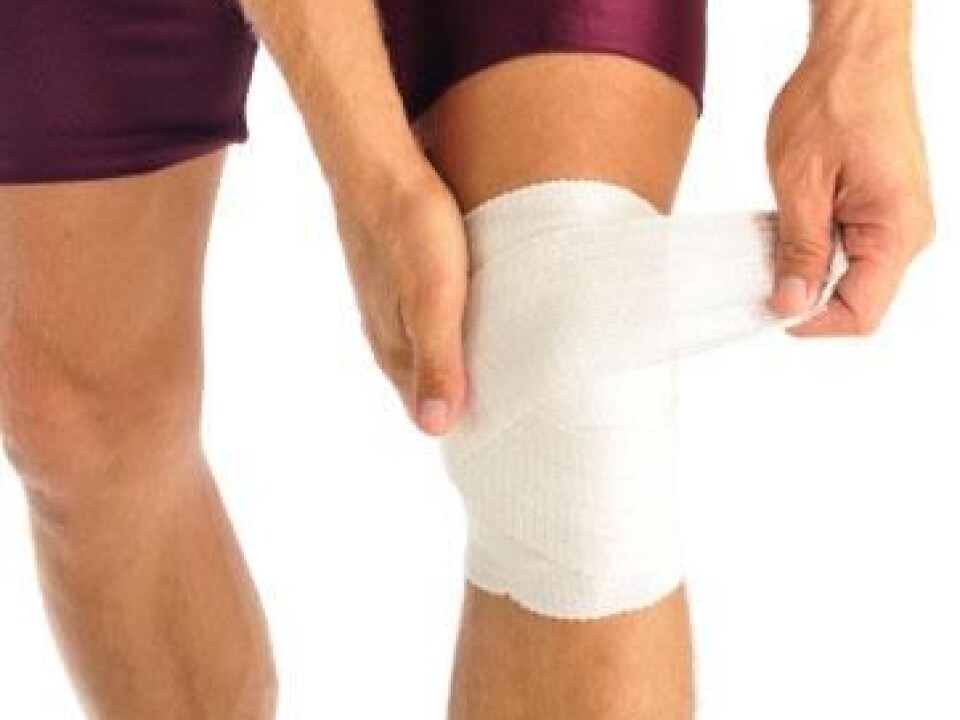 Although knees are the most vulnerable spots in general, the research revealed differences linked to the ages of competition sailors.
"The younger sailors have more problems with their backs and torsos, while the national team sailors, who tend to be a bit older, injure their shoulders," says Bøymo-Having in a press release.
Sailors were studied by researchers for a year and responded on a monthly basis about how they had trained and competed, and what kind of prospective injuries they suffered.
Every time they were hurt they filled out a form about the specific injury.
Individual training programmes
A total of 144 injuries were reported. Nearly 20 percent of them involved knees, whereas 13 percent related to shins, ankles or feet. Shoulder injuries amounted to 12 percent.
Nearly a third of the injuries occurred during their physical training, 17 percent during sailing practice, whereas 12 percent of the injuries happened in races.
The researchers write that most of the sailors receive professional coaching when honing their sailing skills, but two-thirds of them train individually to bolster strength and fitness.
"The sailors need personal training programmes that are adapted to individual needs. We conclude that the sailors need their own training regimes to lower risks of injuries," says Bøymo-Having.
----------------------------
Read the Norwegian version of this article at forskning.no
Translated by: Glenn Ostling
External links
Related content