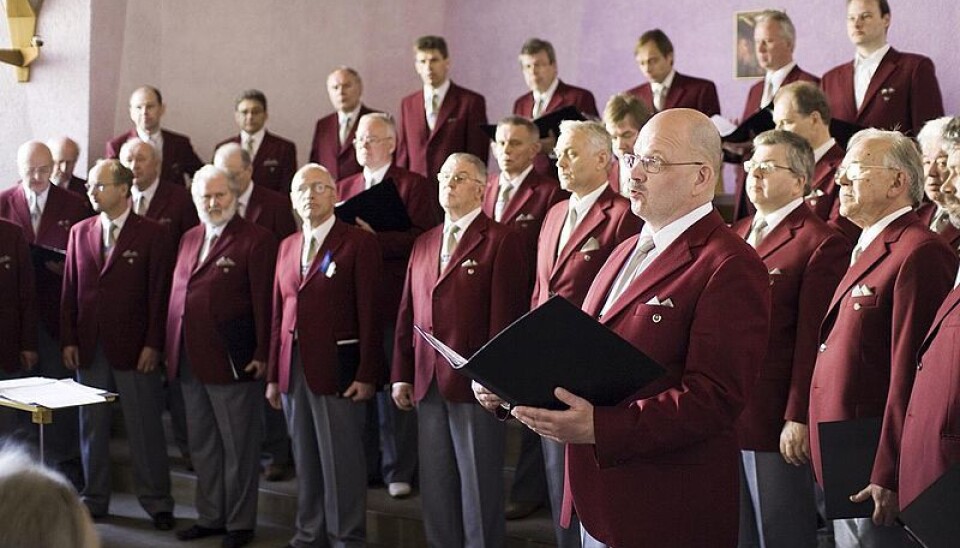 Icelandic men sing for country, camaraderie and self-therapy
Male voice choirs hold a special place in Icelandic culture. Singing is a vital part of everyday life and is about national identity, being with other men, and dealing with life's ups and downs.
Choirs have a hard time recruiting young boys in many parts of the world, in part because singing is considered feminine. In Iceland the situation is nearly turned on its head – women choirs are largely overlooked by both men and women, while male choirs are found in every town, and the act of singing, especially when done with other men, is masculine.
"In Iceland, singing is entrenched in the fabric of everyday life," says Robert Faulkner of the University of Western Australia, who migrated from the United Kingdom to Iceland in 1986 and spent the next 20 years living and working there -- first as a music educator and later as a researcher.
Faulkner interviewed more than 50 members of the male choir group Hreimur in rural Iceland in 2000-2006, and is now releasing a book on the subject.
Being a man
In Iceland, singing is in part about expressing masculinity, and Faulkner argues that this reflects Icelanders' view of gender roles.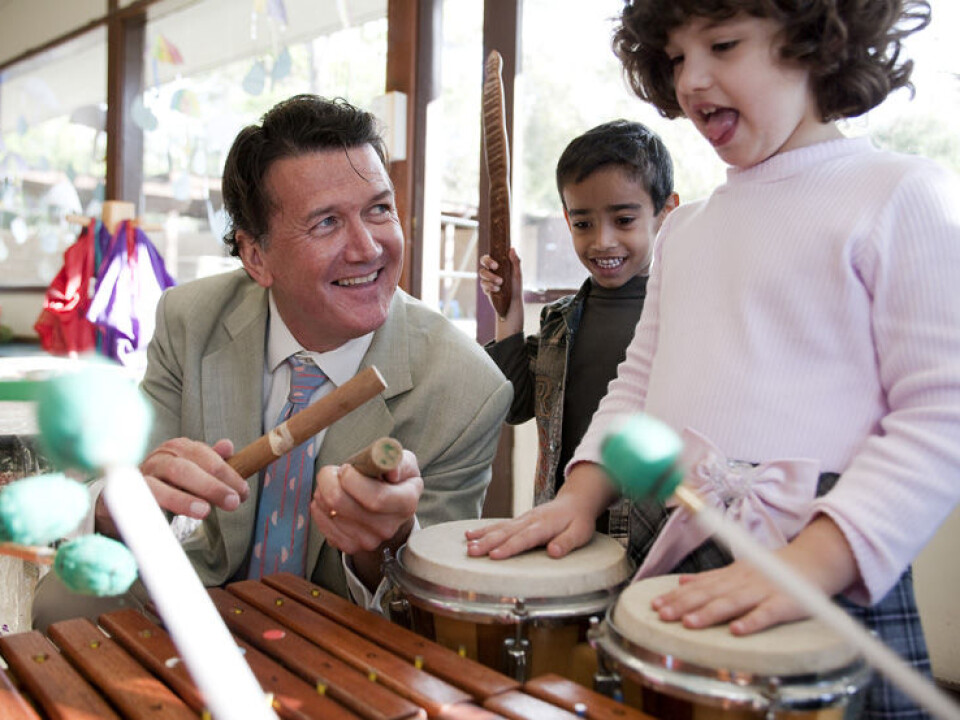 "If you take characteristics such as courage and compassion, you'll find those to be much less gendered in a binary sense than in other pars of the world," he says.
Faulkner found that men in the male voice choir preferred singing beautiful, gentle lullabies. These kinds of songs gave them their biggest kicks, and singing them made them more of a man, they argued.
"You might have expected these guys to get the greatest pleasure from singing rousing soldiers' choruses or something like that, but what I found is what the men love singing the most is the exact opposite of that," says Faulkner.
Eagerness to compete, often seen as a male trait, is also absent from the Icelandic choir singing culture.
"I've never heard of a male voice choir singing competition," he says. "Never."
He suggests the reason for this might be that singing might have been too important to national identity, and that there was no room for formalised competitions.
Both genders prefer male voices
The men interviewed by Faulkner argued that women choirs don't posses the expressive quality that male voice choirs do.
"When I first heard it I thought it was kind of male arrogance, but there might be some truth to what they said," says Faulkner.
Many Icelandic women would probably agree.
"They would say that they wouldn't bother listening to a women's choir, but that they love listening to a male voice choir," says Faulkner.
National identity
Iceland gained formal independence from Denmark in 1944. It is located on Europe's northern periphery, and has a population of only 320 000.
Isolated by the sea, it was long out of touch with cultural changes that took place in other parts of the continent.
"If you look at the transformation from 13th century Europe to 19th century Europe, and look at what happened in Iceland in that period, you have to say that Iceland missed out on a few hundred years of musical development," says Faulkner.
Pétur Guðjónsson brought choir singing to Iceland in the 19th century, after experiencing it in Denmark as a student. Ever since it first caught on on the island, male voice choirs have been singing about Iceland's beautiful nature – mountains, glaciers, hot streams, and summer nights lit by the midnight sun.
"There's nothing else as strong in Icelandic identity, I think, as nature and landscapes," says Faulkner.
Claiming space
Singing out loud in nature is also a way to physically engage with the landscapes.
"The men talked a lot about the autonomy that comes from having a bit of space where you're free to try out your voice," he says.
Faulkner argues that singing out loud from the top of a hill, for instance, share some similarities with how people play loud music from their cars with their windows down, or how young people sometimes carried large boom boxes in their neighbourhoods, in the pre-iPod era.
Self-therapy
Just as people put on their favorite records to unwind after a long day at work, Icelandic men also sing to feel better, or to "sing themselves away from anxieties," as one of the choir group members said.
"The guys seems to be very conscious about the work music does in regulating their personal lives," says Faulkner.
He tells of a man who lost his brother and sang to cope with the pain.
"There was no sort of [mental health] help in those days, in that sort of crisis, so, you just sang," the man told Faulkner.
More recently the same unfortunate man lost a close friend to suicide, and again he dealt with the grief by using his singing voice.
"Singing still works!" he said.
Scientific links
External links
Related content