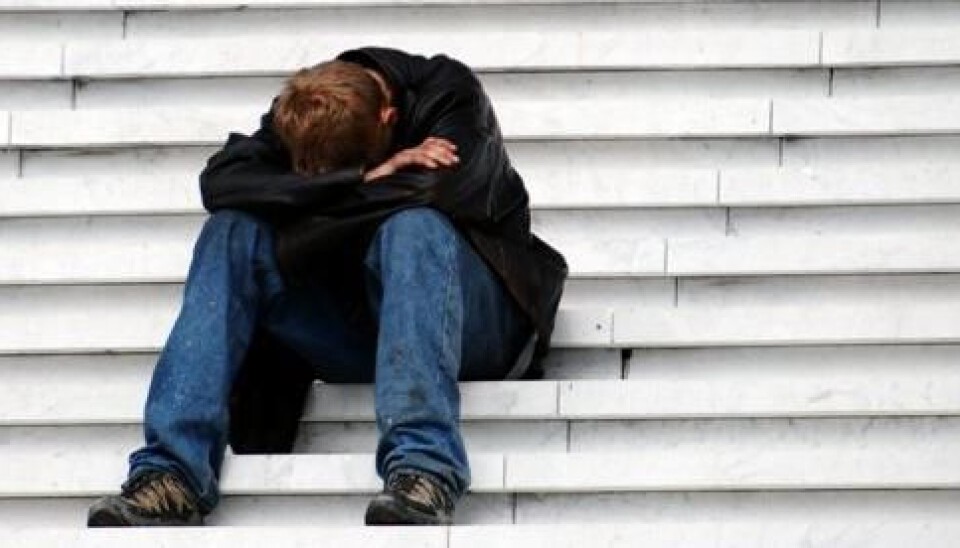 Electroshock tames serious depression
A Swedish study shows 80 percent of patients improve with the use of longer-term electroconvulsive therapy.
Since 2008, Psychiatrist Axel Nordenskjøld of Ørebro University has studied patients who have undergone electroconvulsive therapy (ECT) at eight Swedish hospitals.
"This research shows that a repeated series of ECT has a remarkably beneficial effect. On average 80 percent of the patients who participated in the study benefited and got better."
"This is particularly the case for patients with severe depression. ECT series also hindered relapses among these patients," says Nordenskjøld.
Half the risk of relapse
ECT, commonly called electroshock, is considered an effective short-term treatment for severe depression, with moderate side effects.
"Although a simple series of ECT proved to be effective against the symptoms of severe depression, the risk of relapse and recurrence was large. A third of all the patients needed hospitalisation within a year of treatment."
"But the risk of relapse decreased significantly if the patient received on-going ECT every other week, and especially when the treatment was combined with lithium medication," says Nordenskjøld.
The figures showed that only 32 percent suffered relapses within the first year, as compared to 61 percent among patients who did not continue with ECT.
The research also showed that the patients who gained the most from series of ECT were those who had the worst symptoms.
"Continued ECT had the most effect on patients who had tried at least two types of antidepressant medications without achieving the desired effect. Among these, 85 percent got worse again when only treated with medications, whereas 31 percent improved when medications were combined with ECT," Nordenskjøld said.
Few side-effects
What about side effects of ECT such as memory loss, sleep disorders and difficulties with concentration?
"Some degree of memory disorders is common in connection with ECT, but the amount depends on how intense the stimulation is during treatment. In the past couple of years we've learned how to adjust the stimulation to decrease these side effects. And these effects of treatment are temporary."
"As for other side effects, such as sleep disorders and concentration problems, we need to stress that these are recognised as long-term effects of the depression itself," explains the psychiatrist.
He asserts that the loss of memory and cognitive function are also linked to the depression itself.
"Our research showed that patients who had up around 30-40 sequences of ECT per year had no difference in memory or cognitive function compared to patients who did not receive the extra ECT. Our experience is that memory loss and cognitive disorders are actually an indication that the patient's depression has returned," explains Nordenskjøld.
A new life after ECT
The psychiatrist's interest in this form of treatment was triggered by his career.
"A patient who had been hospitalised over a year and treated with various medications gained a whole new life after undergoing ECT. Prior to the treatment the patient would lie for hours on the floor with a pillow over [his] head, without being able to communicate other than to scream and gesticulate."
"Treatment with pharmaceuticals didn't work and finally the patient refused to eat or drink. After the first ECT treatment the patient ate and drank and after two weeks the patient could return to his family to celebrate Christmas," says Nordenskjøld.
Although the doctor had experienced how effective this form of treatment could be, he was surprised by the research results showing ECT's real impact.
"This form of treatment was also seen to have an effect on patients with additional diagnoses such as personality disorders in addition to depression. Lithium combined with series of ECT appears to be even more promising as a preventive treatment than antipsychotic medications or Benzodiazepines."
"I hadn't expected the effect of lithium and ECT to be so convincing or to have such a long-term effect," Nordenskjøld said.
-----------------------------
Read the Norwegian version of this article at forskning.no
Translated by: Glenn Ostling
Scientific links
Related content