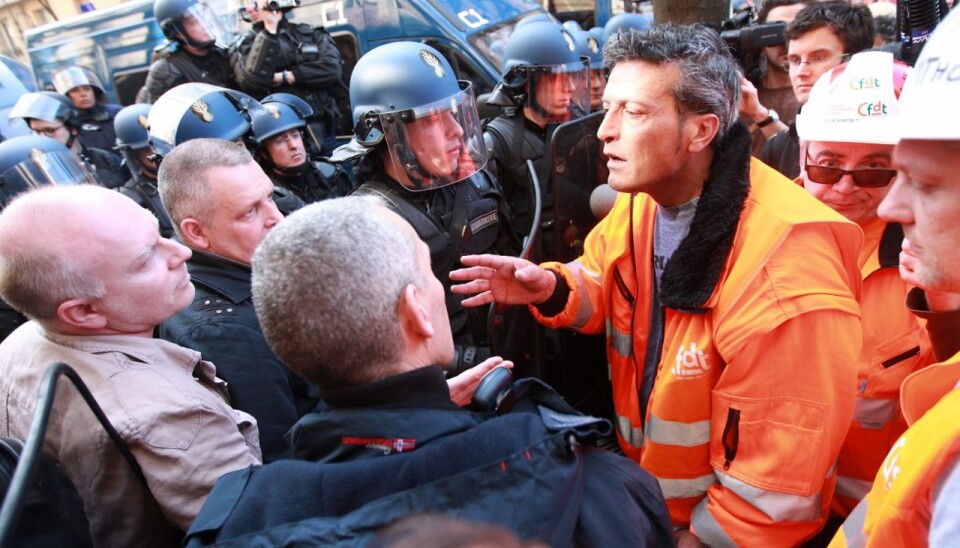 Why work more for less?
OPINION: Business leaders demand motivation on the one hand, but act in a demotivating way on the other. This is a paradox where there is a far greater need for responsibility – among business managers.
The need for motivation, commitment and drive has never been greater. Businesses and public-sector workplaces are under the pressure of economic constraints and calls for increasing efficiency.
They need employees who work harder for less. Pay rises, bonuses and fringe benefits are things of the past. Motivation must therefore come from aspects other than economics.
In this light it seems strange that there is an increase in the use of control as a management tool in many large places of work.
Essential to look at how motivation arises
Using control as a management tool has a demotivating effect, with a negative impact on commitment and performance.
That its demotivating effect is not always directly visible is a result of the very limited number of jobs on offer, so many employees toe the line and let themselves be motivated by the economic necessity of having a job.
But this is not a form of motivation that can help a business or other places of work in the period after the crisis is over. Therefore it is essential to look more closely at management-controlled creation of motivation.
Control demotivates
It is well known that control has a demotivating effect – this has been thoroughly demonstrated through research. So why is there increasing management control?
One possible answer can be found in the following chain of events. A study, conducted at a large Danish business, of the differences between selected work groups defined as 'high performers' and 'low performers' showed quite clear results.
The work groups that were subjected to the greatest control were those where performance was lowest. The high performers, on the other hand, were those with the lowest degree of management control.
More control, lower performance
Interpreting the results, the managers believed that the extra control was a natural consequence of the lower performance – in other words, the poorer the results, the greater is the need for control.
The conclusion is logical, but in reality the analysis is wrong. The relationship is the reverse: the greater the control, the lower the motivation – and, consequently, the lower the performance.
Increasing control in uncertain conditions and in cases of low performance is actually a cause of the problem. When control increases, motivation and commitment fall.
"We'll just do as we're told," is how such controlled employees express the situation.
Creating motivation is delegated to the individual
When I interview employees and managers, I find broad agreement that control is a demotivating factor. But I also find a remarkable degree of acceptance of the need for control as an inevitable factor in periods of crisis – not least on the side of management.
This is the starting point for terms such as self-management and self-motivation: individuals must motivate themselves.
The methods to achieve this can be coaching, mindfulness, exercises for self-reflection and the like. All of them are vital themes in a working life in today's world. But they are also challenging themes to focus on at a time of sweeping control measures.
Some employees lose out
Many employees experience a paradox – they are coached at the same time as they are subjected to tighter control. There is top-down control of parameters related to how work is done, while employees are encouraged to a greater extent to think differently about the conditions in which they work. These conditions, which are tacitly accepted, have a disturbing impact on motivation.
Employees who manage to re-establish a meaning in the management control they are subjected to will be able to retain their motivation – despite the managers.
But there will also be groups of employees who lose out.
Individual self-creation of motivation is necessary, but it cannot stand alone. Management has a decisive role to play as well, also in periods of crisis.
Employees want to be used!
The management-controlled motivation creation is found in the ways in which employees are used. That a manager is seen to use his or her staff as competent partners in the work situation is a strong source of drive and recognition.
But many businesses and organisations overlook this. They recruit competent employees – but end up overlooking the potential of their employees' competences.
Instead, they let control and top-down management increase, pushing commitment and motivation into a free-fall situation.
Can't be solved through self-management and self-motivation
Today's great management paradox is therefore that business leaders demotivate the employees whose motivation they need the most.
This paradox cannot be solved through self-management and self-motivation. The solution is to be found in a strong and ambitious management of self-management. This implies managers who include and negotiate with their staff and who invite feedback from the staff and collaboration with them.
This is a management that creates opportunities, indicates directions – and gives meaning.
This will result in committed employees who happily work more for less – both before, during and after the economic crisis.
------------------------------------------
Read the Danish version of this article at videnskab.dk
Translated by: Michael de Laine
External links
Related content