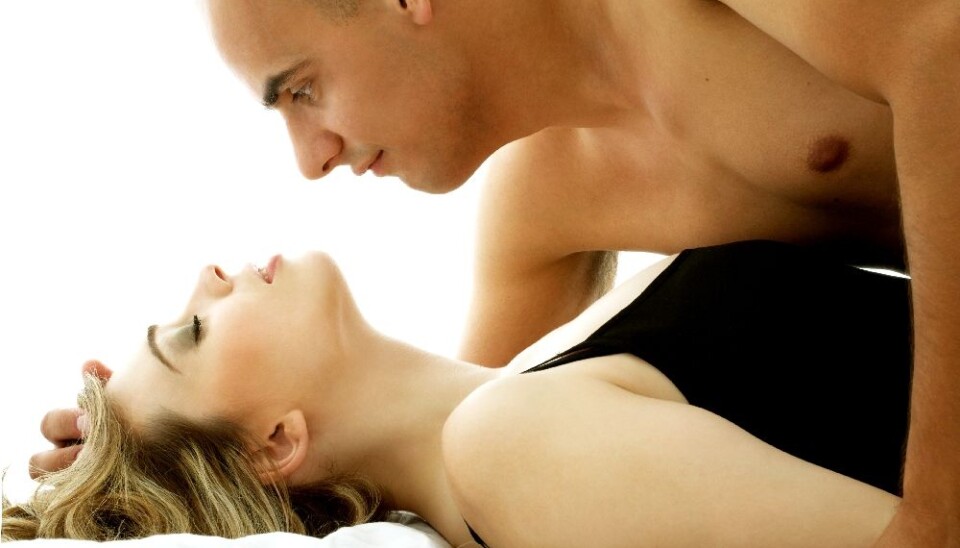 Voluntary sex causes as many vaginal injuries as rape
New research surprises by showing that vaginal injuries are just as common after regular intercourse as after a rape. The findings could have great implications for forensic investigations into rape cases.
When police officers around the world investigate rape cases, an important type of evidence is whether or not the woman has lesions in her vagina. If she does, it is regarded as a sign that there has been an assault.
There have been cases where men have been convicted, based on vaginal injuries as the key evidence.
Now a Danish researcher has obtained solid evidence that injuries to a woman's vagina can provide a totally misleading picture of whether or not a woman has been raped.
An in-depth study of 39 rape victims on one side and 110 nursing students on the other reveals that voluntary sex causes vaginal injuries just as frequently as in rapes.
I have tried to examine the students for everything I could imagine would cause vaginal injuries, even the duration of the intercourse. But I had to figure it out all by myself because there is no scientific literature I could use as reference points.
Birgitte Schmidt Astrup
"The findings are extremely interesting," says Birgitte Schmidt Astrup, a doctor and a PhD student at the Institute of Forensic Medicine at the University of Southern Denmark.
"The nursing students experience just as frequent vaginal injuries as rape victims, and so these injuries cannot be used for much more than to establish that intercourse has taken place," she says, adding that in cases where convictions have been based on such injuries, one can reasonably discuss whether there has been a miscarriage of justice.
One in three women injured after sex – and rape
Astrup conducted her study for her doctoral thesis on methods of investigation of rape cases.
The results showed that vaginal injuries were found in 36 percent of rape victims at the Centre for Rape Victims at Odense University Hospital, and in 34 percent of the nursing students.
Birgitte Schmidt Astrup has examined rape victims and nursing students using three different methods to measure vaginal injuries.
In brief, the three methods measure injuries by using:
1. A small telescope, known as a colposcopy, which magnifies and provides sufficient light inside the vagina to enable effective photography.
2. A blue dye which attaches to injured areas, and
3. A traditional gynecological examination
The results for the nursing students were not affected by whether they for instance had engaged in gentle or rough sex, or whether they had used condoms or sex toys.
"This is the first time that results like these have been quantified, and that's important," says Astrup.
"It's a useful tool for forensic investigation, and it also provides much greater certainty when a professional can tell the court that 34 percent of women get injuries from voluntary intercourse, instead of saying 'It's my personal experience that women may not get injuries from voluntary intercourse'."
Studies about rape are important for police work
The findings have been published in the journal Forensic Science International, and they have already had an effect on the way Danish police conducts its investigative work.
The study included 110 nursing students in their early 20s and 39 rape victims, who were all examined less than 48 hours after having engaged in sexual intercourse.
The researcher has taken into account – or "checked as thoroughly as I could" – factors such as sexual positions during the act, whether or not lubricants were used and whether the nursing students had given birth.
These factors had no significant effect on the injuries.
Rape victims are difficult to study in the same way because they rarely remember details about the assault, and because they usually don't keep track of the duration of the assault.
"Before I came up with some of these figures, the investigators were inclined to be take the case seriously when there were injuries and less seriously when there were no injuries," she says.
Now, through meetings, lectures and her daily collaboration with the police, Astrup says she has got the message through that this is not an essential aspect in the investigations.
The local police department confirms that Astrup's findings have had an effect on cases concerning rape.
"Her work is frequently included in our investigations because she conducts frequent studies of rape victims," says Superintendent Jack Liedecke.
"She functions as the objective party, and that makes her conclusions important in cases like these."
Doubts about rape evidence in highly-publicised case
According to Astrup, there are only overseas examples of cases in which men have been convicted of rape on the basis of injuries detected in the woman's vagina.
In Denmark there is a highly-publicised case from 2001, where a young girl evidently had had sex with a group of scaffolders during their Christmas party. The question in this case was whether her vaginal injuries were a result of consensual sex or rape.
A forensic scientist told the court that it was entirely possible to sustain vaginal injuries from consensual sex – while a gynecologist claimed the opposite.
"This case really got the debate on lesions in the genital tract started among professionals in Denmark," says the researcher.
It was this case that sparked her interest in the subject. She thought that it couldn't be right that there is no real scientific information to consult when you have to decide on something as serious as a rape case.
"Fortunately, we have since moved away from using vaginal injuries as weighty evidence in Denmark," she says. "But we've never had any studies or any figures to back this up, until now."
Mucous membranes could be the key
She adds that although the figures for injuries are the same for consensual sex as for rape, there could be an increased risk of sustaining multiple injuries at the same time in rapes. The injuries may also be more severe for rape victims.
This could be explained by reference to the various types of mucous membranes in women's vaginas. If a woman has a specific type, she faces a greater risk of an increased number and increased severity of injuries when engaging in rough sex.
The researcher is keen to point out that this is still only a hypothesis, which is also based on hints in other studies.
American researchers, for instance, have shown that there are four to five times as many injuries in white women as in women of other races, and this could be due to a difference in the skin on the mucous membranes.
"It's too early to come with a definitive answer because the research in this field has so far been very poor," says Astrup.
She adds that it's difficult to divide injuries accurately into quantity and, in particular, into magnitude. And the fact that internationally there are three widely used methods which can lead to different results only makes it even more difficult.
Astrup is currently working on another section of her thesis, in which she aims to find the most effective methods of establishing vaginal injuries. The thesis will be completed later this year.
-------------------------------
Read this story in Danish at videnskab.dk
Translated by: Dann Vinther
Scientific links
External links
Related content