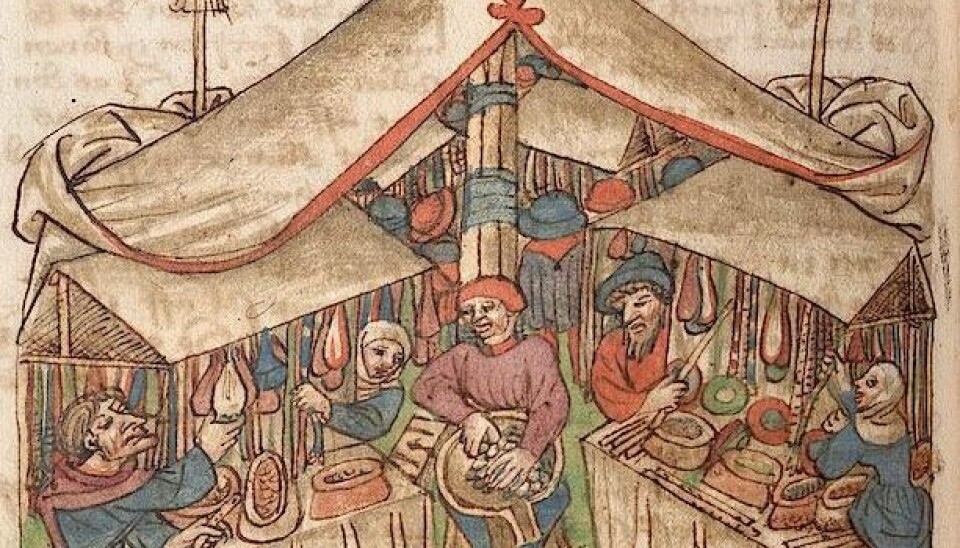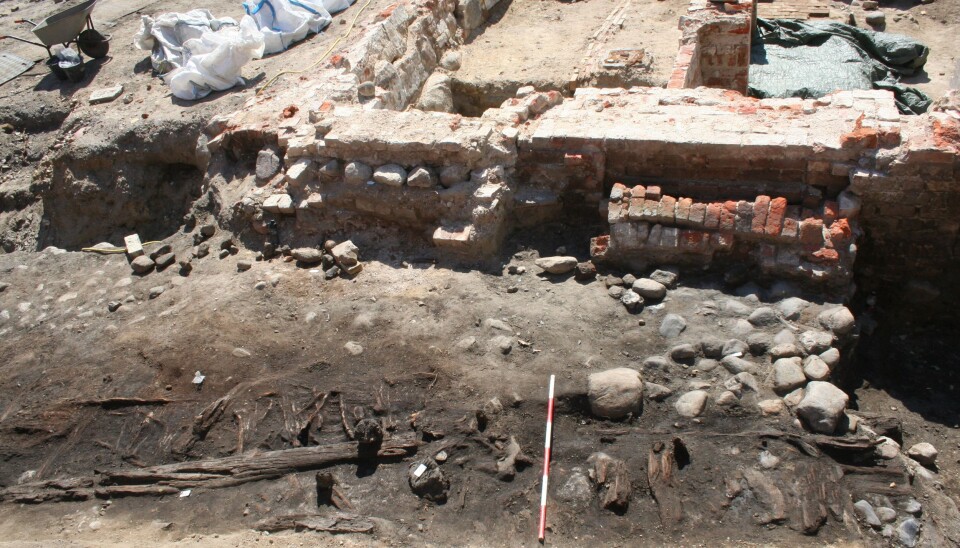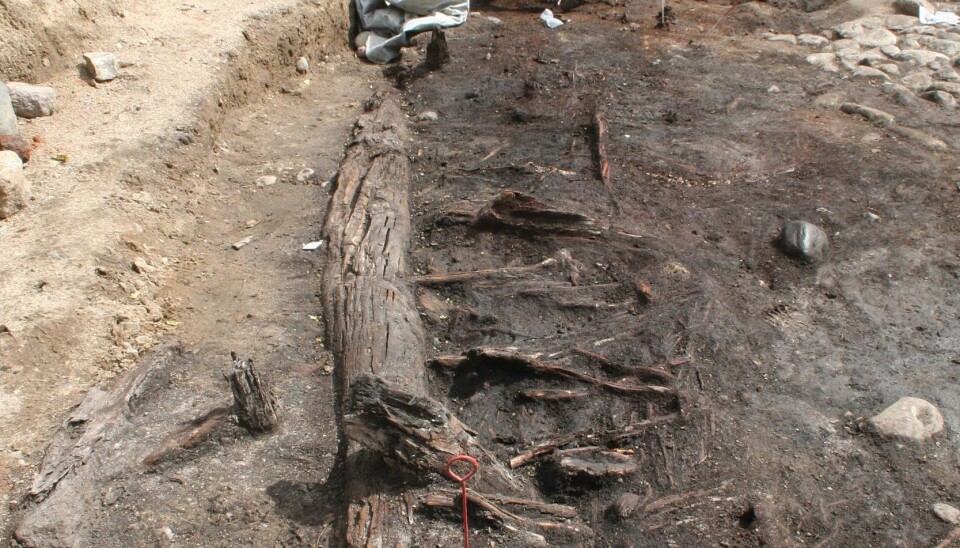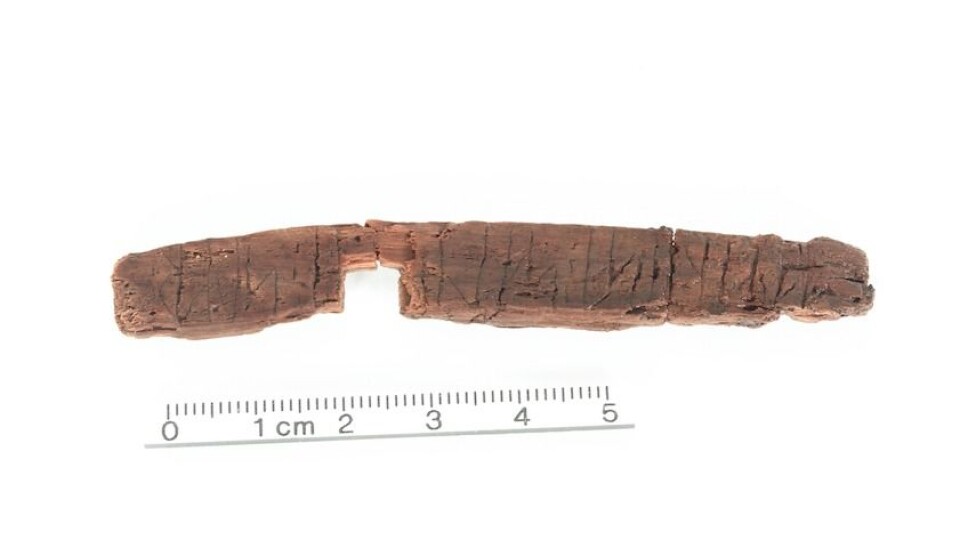 800-year-old rune stick unearthed during excavation of Danish city
A rune stick from the Middle Ages has been found in the centre of Odense. An unique find, say scientists.
The little stick found underneath the streets of Odense, Denmark's third largest city, is only 8.5 centimetres in length -- but it isn't just any old stick. The so-called rune stick was made in the early 13th century, said Odense City Museums in a press release.
Archaeologists have been digging for a long time at the excavation beneath I. Vilhelm Werners Square in Odense and they were actually just about to stop when they found three pieces of wood which fitted together to make up the rune stick.
It isn't easy to decipher what the runes say and the stick itself is extremely fragile, explained rune expert and senior researcher Lisbeth Imer from the National Museum of Denmark in the press release.
"The stick itself had the consistency of cold butter before it was conserved, and some little devil of a root has gouged its way along the inscription on one side, which is a bit upsetting," said Imer.

All the same, the researchers have been able to make out the words "good health" and "Tomme his servant". According to the archaeologists the latter refers to the round stick's owner as a servant of God. The words are in Latin.
The stick was found among merchants' and fishermen's stalls
The rune stick, which may have been worn as an amulet or talisman, was found among ancient stalls, at a place reminiscent of an old market street.
The researchers believe the place is the one referred to as 'Sildeboderne' (literally "the herring stalls") by historical texts. It was not until medieval times that trade was moved to what was later called the Fish Market.
The rune stick testifies to the use of runes in the Middle Ages, and along with similar sticks found in the Norwegian coastal city of Bergen, they give us the impression that the runes were commonly used in the Middle Ages.
--------------
Read the original article in Danish on Videnskab.dk
Translated by: Hugh Matthews
Related content