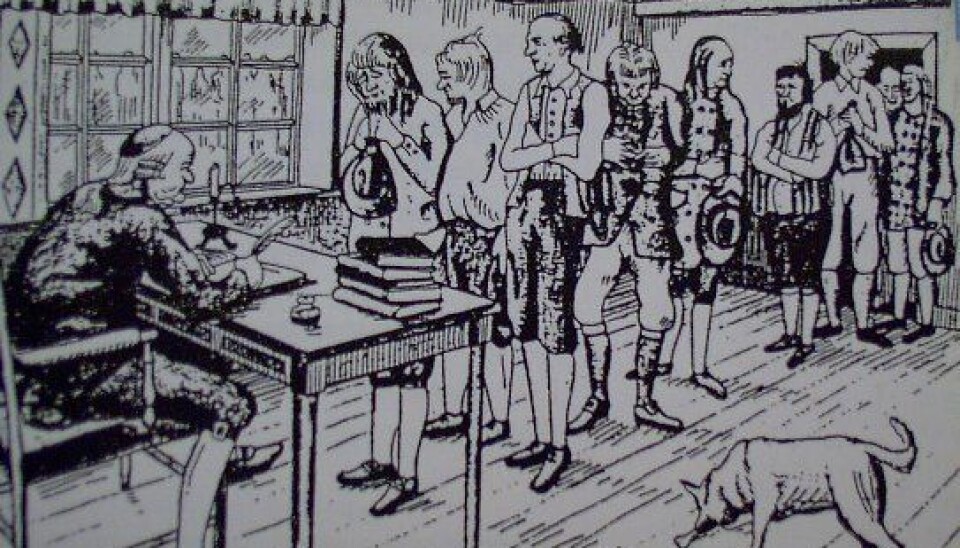 Historian will transform censuses into goldmine of health data
Denmark has a treasure chest of historic records. But until now we have not had the right tools to wrest as much information as possible from them. A Danish history professor intends to change that.
In Denmark we have records going all the way back to the 18th-century, which makes the country a unique place for researchers. The records contain knowledge of everything from occupation to births and deaths, school grades, and the Danes weight and height.
This would be a veritable goldmine if it were not for the fact that today it is only possible to follow an individual by means of extremely time-consuming detective work involving different documents in many different archives.
History professor Anne Løkke intends to change that.
She works at the Saxo Institute at the University of Copenhagen and together with post-doc Bárbara A.Revuelta-Eugercios, who is in Denmark on a grant from Mobilexmidler, she is currently building a database which will make it possible to collate data in a computer program almost in the same way as health researchers work with contemporary records.
"I'm in quite a spin about this project, even though were only taking the first steps," says Løkke and continues:
"If we succeed, we can completely change the perspective on how healthy people were back in history."
Huge records awaiting entry in database
What they have so far is a pilot project called the Copenhagen Historical Population Database based on data from the Danish capital.
The researchers have currently only looked at the Copenhagen censuses but Løkke hopes the pilot project will pave the way for funding to take the database nationwide.
The idea is that the database will include records such as:
Censuses: the Danes' homes, ages, and professions (from 1787 and onwards)

Parish records: Danes' christenings, marriages, and deaths (the earliest of these from the 17th century and onwards)

Conscript examinations: the heights of young men, their diseases, etc. (from the 18th century onwards)

School data: grades at the time children were confirmed (from the 18th-century and onwards)

Patient records from Royal Frederik's Hospitals/Copenhagen University Hospital, Rigshospitalet (from the late 18th century onwards)
Løkke explains that a nationwide database would e.g. enable them to study the health before and after the Health Insurance Act of 1892 and compare the health in the 19th century of the children of parents whose growth was stunted due to poor living conditions in childhood. This kind of comparison has not been previously possible on such a large scale.
Professor breaks with child mortality myth
Løkke has experienced for herself the limitations imposed on the study of history because it is not currently possible to conduct studies based on individual-based data, but only at an aggregated level (when many different pieces of a puzzle have to fit together to form a comprehensible whole).
In her doctoral thesis 'Death in childhood' from 1998, Løkke broke with the conventional perception that prior to the advent of modern medicine, child mortality was uniformly high.
By carefully reading historical documentation, she established that local practice and knowledge of breastfeeding and transitional diet were crucial as far as child mortality levels were concerned, which is one of the explanations as to why infant mortality in 19th-century Scandinavia was lower than in comparable countries.
"The work I did back then was based on aggregated data. That's to say average figures without the possibility of sorting individuals in new ways, which meant that I couldn't get any closer than a parish or part of the country," says Løkke, explaining that the new database will make it possible to a large extent to compare individuals across parts of the country.
The outcome will be information useful not only to historians but also to present-day health researchers, says Løkke.
----------------------
Read the original story in Danish at Videnskab.dk
Translated by: Louisa Field
External links
Related content