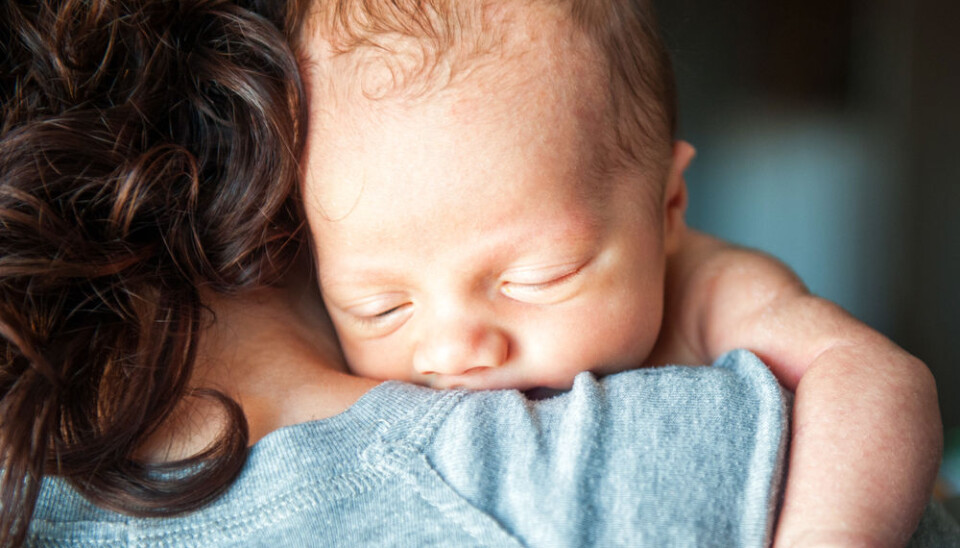 Three in four couples starting fertility treatment will become pregnant
A new study shows that three quarters of couples that started fertility treatment in Denmark conceived within five years.
Couples embarking on fertility treatment often have two immediate questions: What are the chances of success and how long will it take?
A new study may hold some answers.
Three quarters of the 20,000 couples, who underwent fertility treatment in Denmark between 2007 and 2010, had a child within five years of starting treatment, shows the new study.
57 per cent had children within two years
The new study is expected to help doctors advise couples seeking treatment on their chances for success.
"Traditionally, treatment trials have increased fertility rates, but this doesn't say much about the long-term chance of having children," says lead-author Sara Sofia Malchau from Hvidovre Hospital, University of Copenhagen, Denmark.
"We obtained our data from national registers, so we see not only the overall chance of having a child after treatment, but also the chances of having a child through natural fertilisation for all couples who have been through fertility treatment," she says.
Malchau presented the new results at a fertility conference in Helsinki.
Read More: Painkillers lower fertility in mice
Doctor: Confirms what we already know
The head of the Danish Fertility Clinic in Frederiksberg, Copenhagen, Ursula Bentin-Ley, has read the new results. She says that they confirm what we doctors already know.
"We've always known that about three-quarters of those who visit us end up having a child afterwards, so in that sense it's nothing new," says Bentin-Ley.
The study also confirms that a woman's age is the most important factor for a successful pregnancy.
"It's much easier for a woman to get pregnant under 35 years than over 40 years," says Bentin-Ley.
Useful advice for childless couples
The data accurately show the chance of success for couples undergoing treatment and clinics can use these data to counsel couples.
For example, the figures show that women, who begin treatment before the age of 35 years old, have an 80 per cent chance of having a child within five years.
This figure drops to 60 per cent for women between 35 and 40 years and it is just 26 per cent for women over the age of 40.
"People may already know that the chances of having a child falls dramatically with age. This applies not only to natural conception, but also to artificial insemination," says Malchau.
"This kind of data-supported advice is useful for doctors to provide to women and couples in fertility clinics. We should be aware that the woman's age is the most important factor for successfully getting pregnant one way or another," she says. And adds that this in itself is not new knowledge.
Read More: Is it tougher to have a child than a failed fertility treatment?
Pregnancy success rates for a range of treatments
Malchau and her colleagues also looked at success rates for the two main types of fertility treatment--artificial insemination and in vitro fertilisation (IVF).
The study shows how the chance of becoming pregnant decreases with age for both treatments.
Women under 35 have a 65 per cent chance of becoming pregnant within 2 years after artificial insemination, compared with 60 per cent for IVF.
These figures dropped to 50 and 45 per cent, respectively for women between the age of 35 and 40 years, and to 26 and 21 per cent for women over the age of 40.
The figures include both pregnancies that resulted from fertility treatment and natural pregnancies after treatment.
"We have corresponding figures for success rates after three and five years, that doctors can use to advise and adjust their expectations in relation to the type of treatment and the woman's age at the start of therapy," says Malchau.
"That way we can say what the couple's chances are of becoming pregnant within a certain period of time," she says.
---------------------
Read the Danish version of this article on Videnskab.dk

Translated by: Catherine Jex
Scientific links
External links
Related content