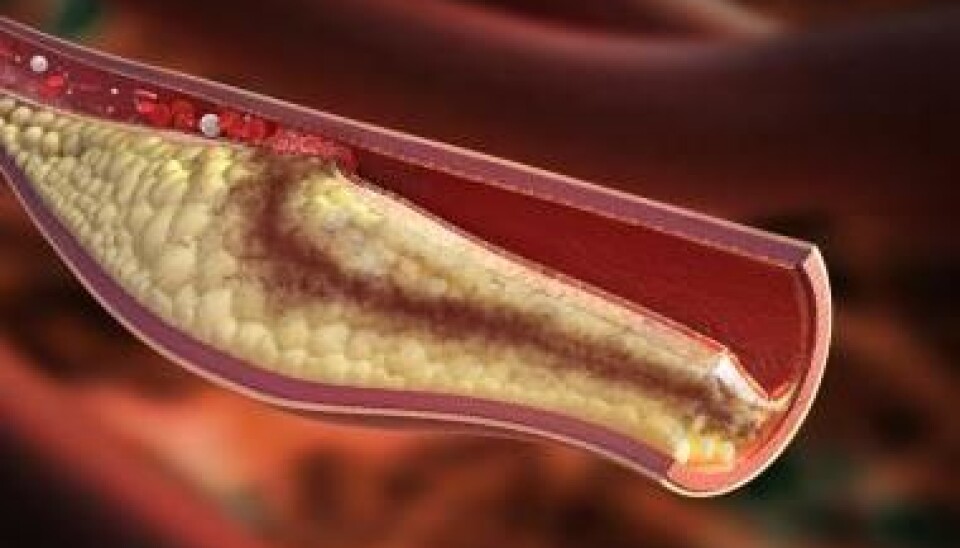 Possible breakthrough in the treatment of atherosclerosis
A new treatment of atherosclerosis with the drug cyclodextrin shows 'promising' results in mice.
Scientists may have had a breakthrough in treating atherosclerosis--the hardening of arteries, which is in part due to the build-up of cholesterol and other fatty substances.
The drug cyclodextrin (CD) can dissolve cholesterol-clogged arteries in mice and may be an effective treatment of atherosclerosis in humans, shows a new study, which is published in Science Translational Medicine.
"This has great promise because it's the first time that we can really do something in cases of established atherosclerosis," says Lars Bo Nielsen, head of the Department of Clinical Medicine at the University of Copenhagen, Denmark. Nielson was not involved in the new study.
Cyclodextrin reduces the severity of atherosclerosis
Scientists studied mice that lacked a particular protein--apolipoprotein E--making them susceptible to atherosclerosis.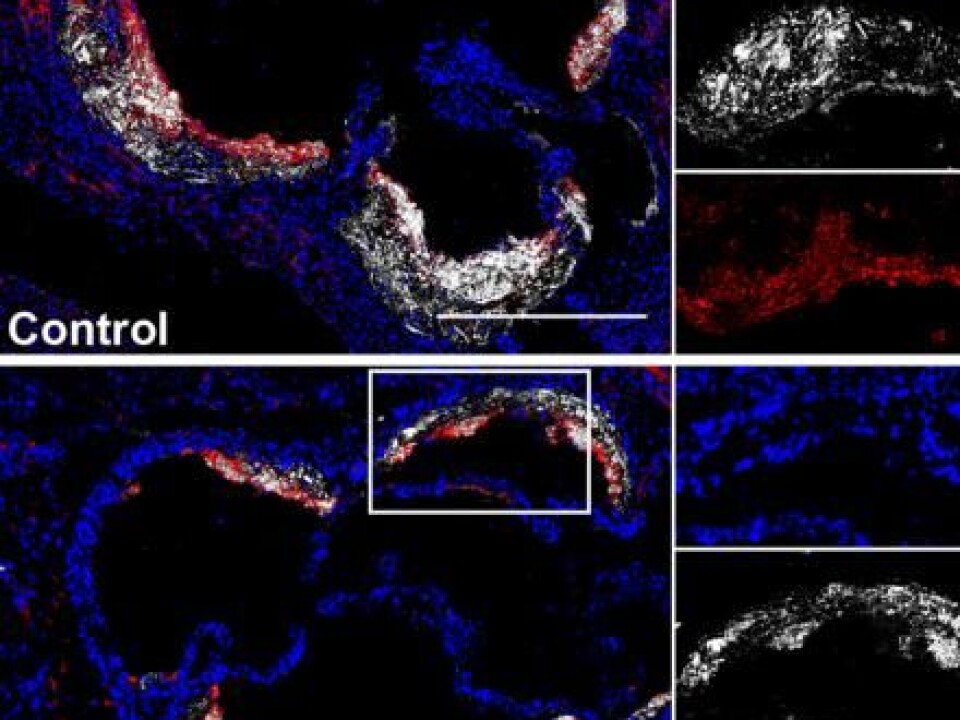 They ran three experiments to study mice treated with CD and compared them to a control group.
The first experiment went for eight weeks, and tested the effect of CD in mice with a high cholesterol diet. CD was successful--cholesterol crystals in areas affected by atherosclerosis were reduced as was the total area affected by atherosclerosis.
Another experiment ran for 12 weeks, and tested how effective CD was at treating cases of established atherosclerosis. All the mice were fed a cholesterol-rich diet for the first eight weeks of the experiment, after which they received a low fat diet. Half of them were then treated with CD. After 12 weeks, the amount of plasma cholesterol (cholesterol in the liquid cell) decreased in both groups. But CD-treated mice had fewer cholesterol crystals and the total area affected by atherosclerosis shrank by 45 per cent.
The final experiment also ran for 12 weeks to test the effectiveness of CD-treatment in pre-existing atherosclerosis in patients who continued to eat a cholesterol rich diet. All the mice were fed a diet high in cholesterol throughout the experiment. Some started CD treatment in the last four weeks. These CD-treated mice had reduced cholesterol crystals while the atherosclerosis affected areas also shrank.
Breakthrough in treatment of atherosclerosis
Atherosclerosis: world's biggest killer
It occurs when cholesterol and fat adheres to the walls of arteries and makes them rigid.
Blocked arteries can lead to heart attacks, strokes, and other cardiovascular diseases.
We eat almost half a gram of cholesterol each day.
Our cells also make cholesterol--the liver makes about one gram of cholesterol per day.
The new results are a breakthrough in the treatment of atherosclerosis, say the scientists behind the new research.
Most significantly, they say, it is proof that CD can treat atherosclerosis, even when it is well established.
The results are also good news for patients who might struggle to transition to a low-cholesterol diet.
"Patients with heart disease don't often follow the recommended lifestyle changes that include a reorganisation of the diet [..]. These data show that treatment with CD effectively reduces existing atherosclerosis even under extreme levels of cholesterol," they write in Science Translational Medicine.
Cyclodextrin (CD) discovered in 1892
Humans already consume CD.
It's used in the US to help remove cholesterol from food products in the body.
And it's used to treat the rare genetic disease Niemann-Pick type C.
Given current uses, the Scientists behind the new study are confident that CD will be a safe treatment for atherosclerosis in humans.
CD-treatment of atherosclerosis has not yet been tested in people, but the scientists behind the new research are hopeful that it may work just as well.

---------------
Read the Danish version of this story on Videnskab.dk

Translated by: Catherine Jex
Scientific links
External links
Related content