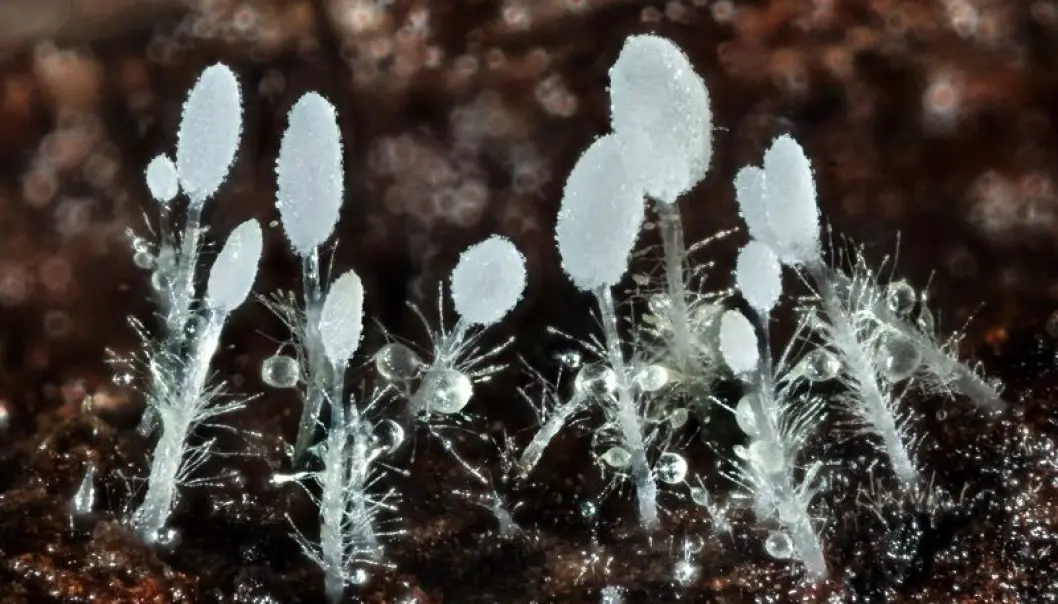 New fungus species discovered in Scandinavia
Scientists have discovered a fungus so tiny that it can only be seen through a magnifying glass -- but if you take the trouble to do so, an extremely beautiful organism appears.
Hirticlavula elegans. That's the name of a new species of fungus recently discovered in the woodlands of northern Denmark.
The fungus is extremely small, measuring no more than a couple of millimetres in height -- which probably explains why it has gone unnoticed by scientists until now.
"If you really try, you can see it with the naked eye. But you need a magnifying glass to see what it actually is," explains mycologist Thomas Læssøe, an associate professor at the University of Copenhagen.
New fungus is "awfully beautiful"
When you do look at the new species of fungus through a magnifying glass, a magnificent sight awaits, says Læssøe.
"It's awfully beautiful -- at least that's what mycologist think. That's why we called it 'elegans'," says Læssøe, who has written about the new species in the scientific journal Karstenia.
Apart from Northern Jutland, Læssøe has also found the microscopic fungus species in Norway.
New species rarely found in Denmark
At the Natural History Museum in Aarhus, conservator Hans Viborg Kristensen explains that it's quite rare to find unknown species in Denmark.
"We often find species that are new to the Danish countryside, but these are already known from other countries -- they have just not been seen in Denmark before. It's relatively rare to find entirely new species in Denmark," says Kristensen.
The last time an unknown species was found in Denmark was in 2013. The discovery was made in a backyard on Mågevej, a street in Copenhagen, by the Danish millipede expert Henrik Enghoff .
"It was an unknown species of fungus that I found on a millipede," says Enghoff, who is a professor at the Natural History Museum of Denmark at the University of Copenhagen. "The fungus grows on the millipede itself –- it's a kind of parasite."
He has yet to publish a description of the new parasitic fungus -- which is why it still doesn't have an official name.
Hirticlavula had its DNA examined
The newly discovered fungus has had its DNA thoroughly analysed so the scientists could describe the species precisely.
The first time a hirticlavula was found was actually back in 1995, but it is not until now that scientists have been able to describe the fungus thoroughly and publish the news of its discovery.
"We had too little DNA material from the first find for us to be able to rely on it," says Læssøe.
Some 7,000 species of fungus are native to Denmark.
--------------
Read the original story in Danish on Videnskab.dk
Translated by: Hugh Matthews
Scientific links
External links
Related content