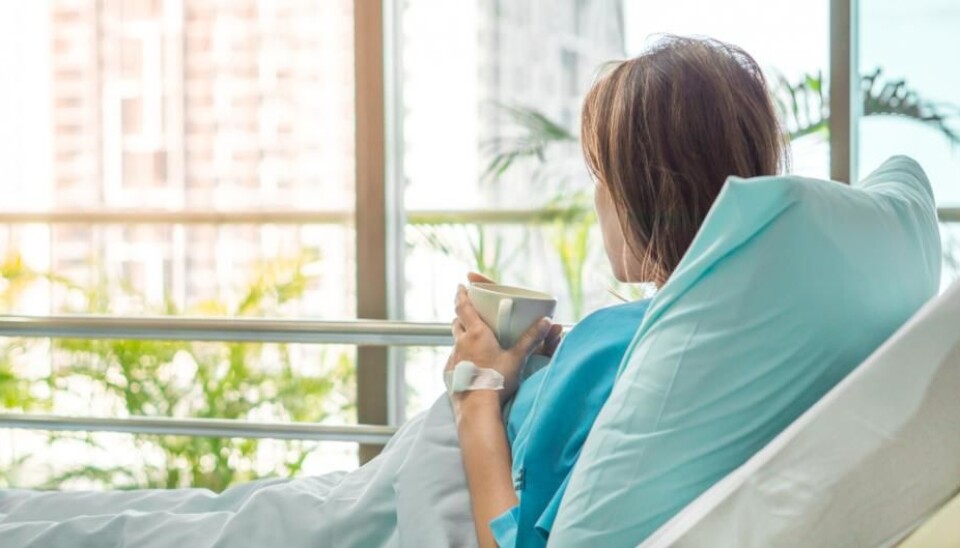 Study: Light has "surprisingly" large effect on depression
Hospital rooms with lots of sunlight reduce the amount of time that people suffering from depression spend in hospital by up to 30 days, shows new research.
Sunlight has a clinical effect on people suffering from depression, shows a new study.
Hospital patients with depression who stay in brighter rooms are on average admitted for 30 days fewer than patients who stayed in darker rooms.
"Many studies have now shown how beneficial light is for people. But it's interesting and surprising that daylight in a hospital ward has such a large effect on the duration of hospital admissions among people with depression," says co-author Klaus Martiny, a clinical associate professor from the University of Copenhagen, Denmark.
The study is published in the journal Neuropsychobiology.
Patients discharged 30 days earlier
Martiny and his colleagues set out to investigate how people with depression reacted to sunlight during their admission to the Psychiatric Department at Rigshospitalet, Copenhagen, Denmark.
Of the 29 people who had depression, some of them stayed in rooms facing southeast, where the light was 20 times stronger than in the other rooms, which faced northwest.
Eleven of them stayed in the southeast-facing rooms and 18 in northwest-facing rooms.
When they had crunched all the numbers, they saw that patients in the brighter, southeast facing room were discharged 30 days earlier than the patients in the darker room facing northwest.
Effect of light more important than previously thought
According to Martiny, light helps to maintain a good circadian rhythm, which is important for a fast recovery.
"The results are an example of how light is more important than we have previously assumed. So it's positive that increasing attention has been paid to it in the past few years, both among the public and hospitals," he says.
It is not only Martiny and his colleagues who have had good experiences with implementing light into medical treatments. Poul Videbech, a professor and doctor at the Psychiatric Center in Glostrup, Denmark, finds it "highly interesting, that you can show how architecture plays a role in health."
"The conclusions are consistent with other studies in the area where people have combined light with anti-depressant medication. And it fits with all of our practical experiences in winter, where exposure to light is an effective part of our treatments," says Videbech.
Light should be incorporated into future hospitals
Martiny and Videbech agree that light should be taken into account in the design of hospitals.
For example, by substituting natural daylight with artificial daylight using specially produced lamps, known as dynamic light.
Dynamic light contains nuances that are absent from your average lamp at home. These nuances are perceived by the brain in the same way as if it were natural daylight.
Videbech sees this as a natural part of hospital planning in the future.
"In most places, hospitals were built long ago, but I definitely think that when we plan new hospitals we should think about this, in the same way that we add light panels to patients rooms, which are perhaps dark because of how they are placed," he says.

-------------------
Read more in the Danish version of this story on Videnskab.dk

Translated by: Catherine Jex
Scientific links
External links
Related content