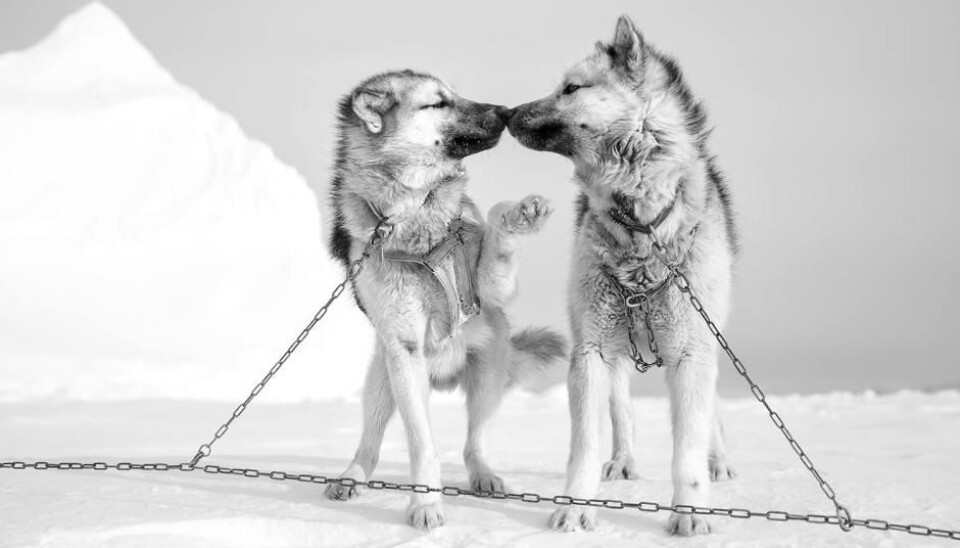 Greenland's sled dog population is decreasing rapidly
Greenland risks losing its unique sled dog culture as the number of dogs has been decreased by 50 per cent over the past 20 years.
Over the past two decades, Greenland's sled dog population has decreased by more than half. Today, there are around 15,000 sled dogs in Greenland but the numbers are falling.
This means that Greenland's unique sled dog culture and the highly specialised technology and knowledge linked to their training and usage is in danger of disappearing.
In response, scientists have formulated twenty-two new recommendations to preserve and develop the sled dog culture in Greenland and the wider Arctic.
Recommendations will save sled dog culture
Professor Morten Meldgaard from the Natural History Museum of Denmark helped produce the recommendations.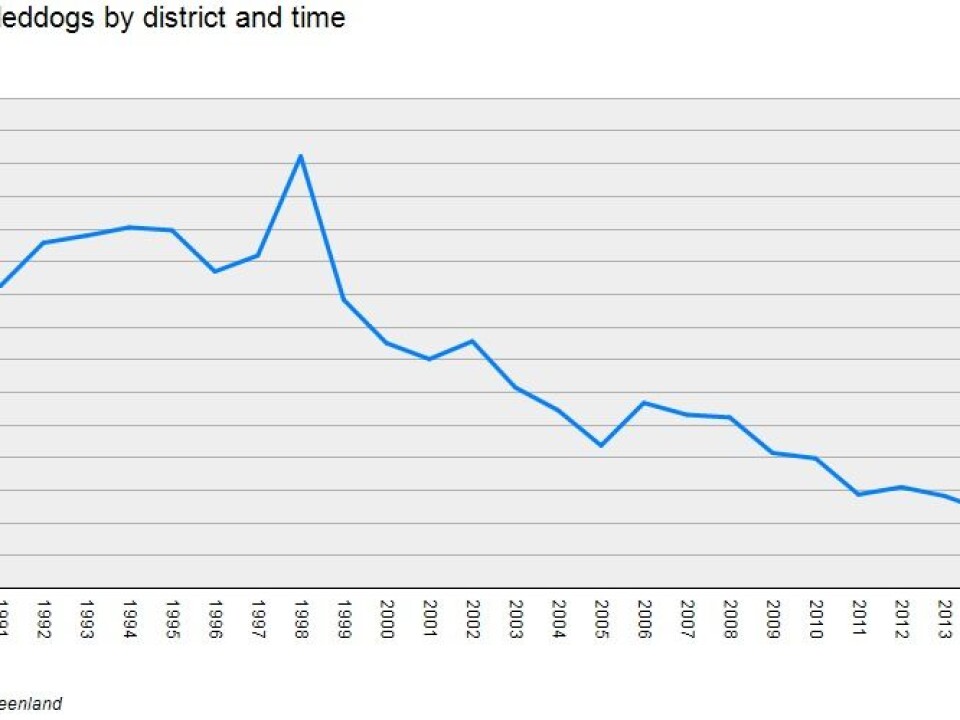 "The goal is to find some way forward to create a sustainable sled dog culture. The recommendations address both decision-makers and dog sled drivers. The hope is that they can help to secure the dog population and the culture's survival," he says.
They also attempt to anticipate what the sled dog's function will be in the modern-day Arctic altered by global warming, says Meldgaard.
"Traditional hunters and fishermen are under pressure, so we should find new ways to use sled dogs. There are many options. Sled dogs can for example be used as transport for tourists, as companions to tourists in the field, or to help handicapped children," he says.
Senior scientist with the Naturama Natural History Museum and associate professor at the University of Southern Denmark, Thomas Bjørneboe Berg, has studied Arctic ecosystems for 25 years. He was not involved in developing the recommendations, but he is enthusiastic about them.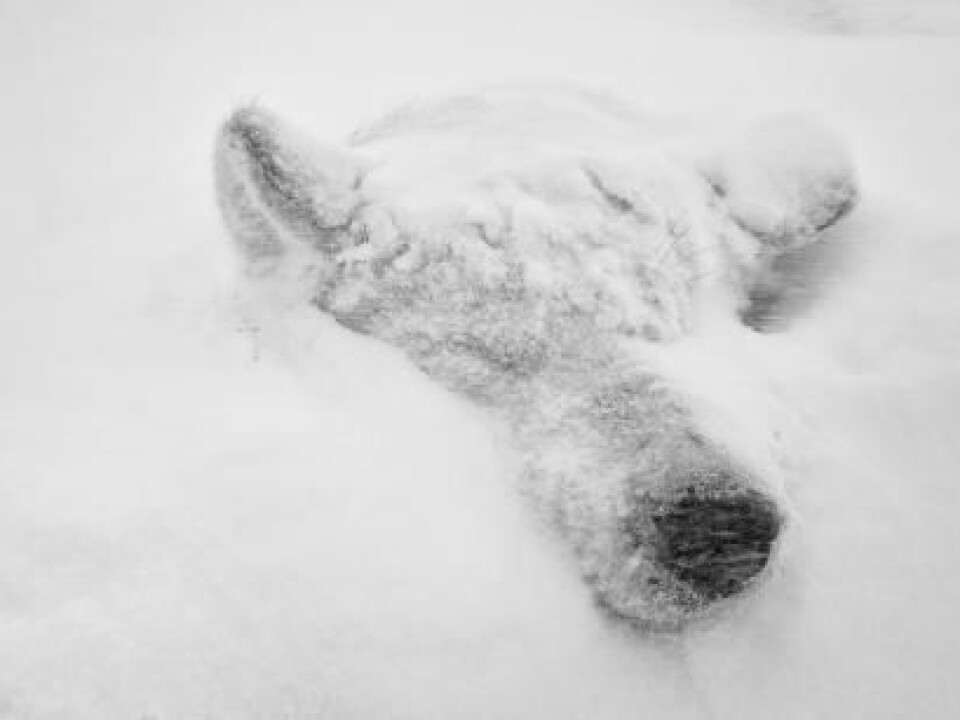 "It's an important topic to take up—not least in the light of the challenges that climate change and increased use of snowmobiles inflict on sled dogs, and as such threaten their future. The recommendations have many relevant aspects for both culture and natural science. I'm happy that they're multidisciplinary and that both have taken focus to establish pride around the sled dogs, their welfare, sled history, and culture," he says.
Many reasons for falling sled dog populations
There are many reasons for the dramatic decline in Greenland's sled dog population, says Meldgaard.
He names four in particular.
1. Sea ice is melting due to global warming of the atmosphere and the ocean currents that flow along the coast of Greenland. This stops local people from venturing out on the ice to hunt and fish and therefore fewer sled dogs are needed.
2. Snowmobiles are out-competing sled dogs. Unlike dogs, snowmobiles do not need to be raised or fed.
3. Dog food prices are increasing because industrial fish waste that was once used as dog food is now exported for human consumption. Dog owners now have to purchase more expensive food from shops.
4. Sled dogs are exposed to infectious diseases. As a result, the Government of Greenland has decided to invest ten million Danish kroner over the next three years to fund a vaccination program.
Main focus is to protect cultural heritage
The 22 recommendations are divided into international, national, and local levels, and focus on obtaining and maintaining knowledge and communicating awareness of the unique Greenlandic sled dog culture.
The recommendations suggest that sled dogs should be awarded UNESCO world heritage protection.
"Many don't know how fantastically unique the dog culture is. It's a part of Greenland's identity, over 1,000 years old, and the biggest working dog culture in the world. Genetically, sled dogs are also extremely strong and resilient. We can be very proud of having a living sled dog culture and we should take care of it," says Meldgaard.
Berg also highlights their cultural heritage.
"The Greenlandic sled dog should first and foremost be protected for cultural reasons. Therefore, it's important to hold the root stock of sled dogs as close to the original ancestors as possible and establish a high minimum standard for their relationship. It's clear that the recommendations have this in mind," he says.
The 22 recommendations are supported by the QIMMEQ project—a Danish-Greenlandic multi-disciplinary research project, established by the University of Greenland, Ilisimatusarfik, and the Natural History Museum of Denmark at the University of Copenhagen.
-----------------------
Read more in the Danish version of this story on Videnskab.dk

Translated by: Catherine Jex
Scientific links
External links
Related content