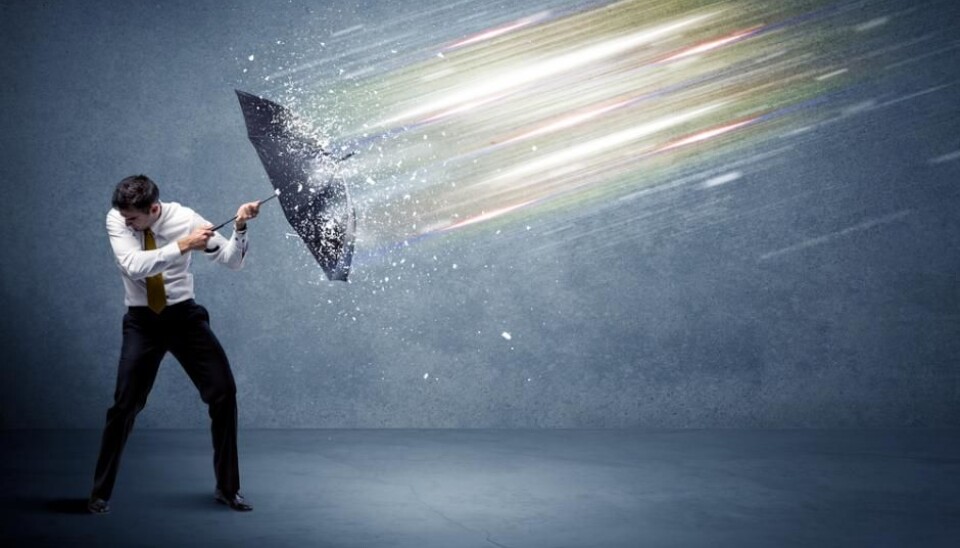 Long term funding cuts put the squeeze on DMI
Asking a national meteorological institution to save two per cent each year is the wrong way to go, say scientists and industry professionals.
Systematic funding and staff cuts at the Danish Meteorological Institute (DMI) are limiting research on critical areas such as climate change, flood prediction, and early warning systems for hazardous weather events, warns the former head of science at DMI and renowned climate scientist, Professor Jens Hesselbjerg Christensen.
Funding for the Danish Meteorological Institute (DMI) has been gradually decreased for at least 20 years, leaving the institute reliant on commercial contracts and exposed to changing market forces, he says.
This has had devastating consequences for staff at DMI, he says, and attributes multiple rounds of redundancies to this long-term reduction in funding.
Approximately 100 staff have left since 2013, which equates to roughly one third of DMI's workforce. Staff have been lost across the agency, including forecasters and researchers.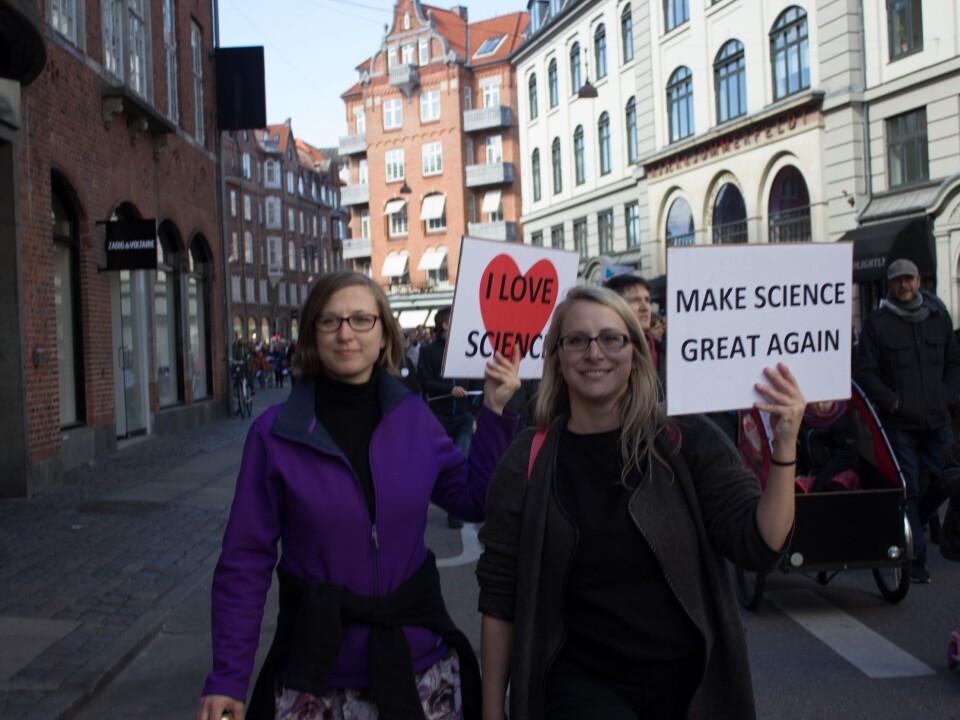 "We've arranged ourselves in Europe and especially Denmark over many years by cutting back on the public sector and we've ignored the needs of specialised areas, including DMI, but also others. We've not paid attention to the damage being done in our own country," says Christensen, who left DMI in March 2017 to take up a professorship at the University of Copenhagen.
Christensen was the head of science at DMI from 2006 to 2014 and the lead scientist on climate research until 2017. He remains closely affiliated with DMI and collaborates on a number of projects with DMI scientists.
Read more about the staff cuts here: Danish Meteorological Institute has lost one third of its staff in four years.
Two per cent budget cuts every year
According to DMI's annual reports, the reason for these cuts was an unexpected reduction in commercial income from the end of 2014, when DMI reported the loss of three large customers. Commercial income has been comparatively low ever since.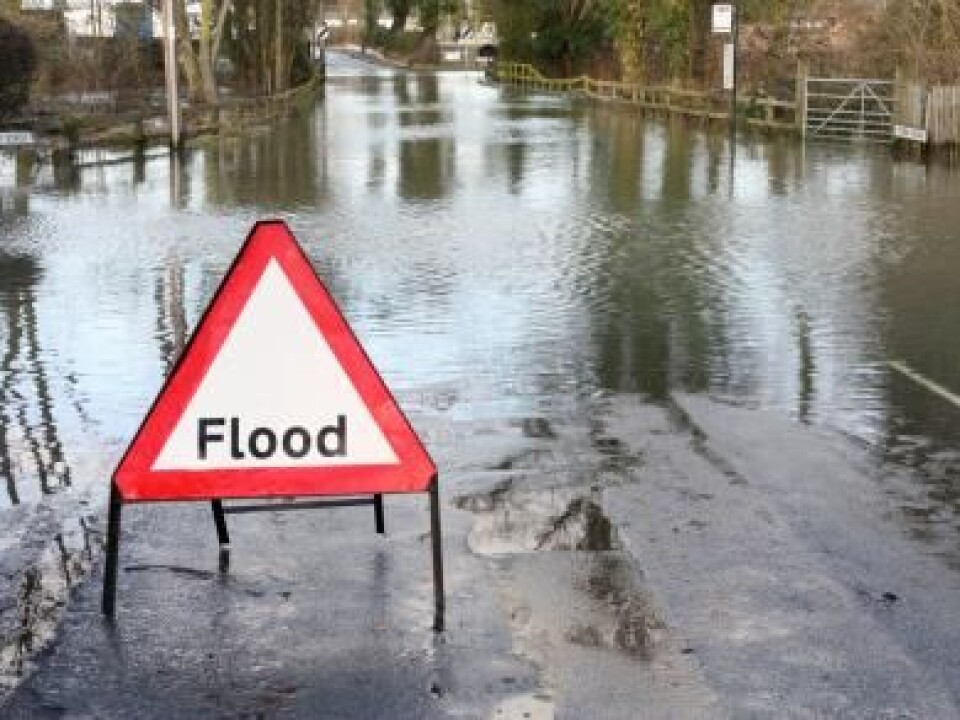 But Christiansen questions this version of events.
"It is because of funding cuts," says Christensen.
He argues that as a publicly funded government agency, DMI is supposed to make annual efficiency savings. The concept is often referred to as "new public management," and has its roots in the politics of the UK Prime Minister Margaret Thatcher in the 1980s.
"It works by cutting the overall budget by two per cent every year as an incitement to be more efficient. In governmental institutes in Denmark, this has been going on for more than 20 years," he says.
Squeeze on public funds leaves DMI vulnerable to the market
When public funding for government institutions is decreased, they inevitably have to compensate for the losses by seeking money elsewhere in the form of commercial contracts--and this leaves them vulnerable to changing market forces, competition, and a variable income from year to year, says Christensen.
He questions the long-term sustainability of a squeeze on public funds to institutes like DMI.
Before the first round of staff cuts, 54.9 per cent of DMI's income was listed as coming from government funds, with the rest from external revenue, including some income from commercial contracts.
In 2016 the proportion of DMI's income that came from the government rose to 62.5 per cent. This does not reflect increasing funds from the government, but rather the lost revenue from commercial income, which was cut in half from DKK62.5 million in 2012 to DKK32.1 million in 2016.
DMI has acknowledged the challenge that this presents in their annual reports since 2014, where they write that they have a "relatively high dependency on external revenue, which may be a challenge in terms of budgeting and financial planning."
Long term cuts have "fatal consequences"
Christensen warns that subjecting government institutions to the market could have "fatal consequences."
"The commercial income was used to compensate for the money that we didn't get from the government. If this money disappears, then you have to absorb many years' worth of accumulated cutbacks. So it's not listed in the budget, but it's related to this part of the budget from commercial activities," he says.
"This is why it never made it to the media as it was told as a story of 'well, unfortunately the market changed.' But no, it's not that the market changed, it's that the government forced the institute to enter the market around 20 years ago, and now they say 'oh sorry, it's the market,'" says Christensen.
DMI climate scientist Ruth Mottram has a similar point of view.
"The loss of the commercial contracts is a big factor, as they filled in budgets that otherwise come from central government," she says, emphasising that her comments represent her own opinions and not those of DMI.
Two per cent every year adds up
Michael Rasmussen, a professor with special responsibilities in the Department of Civil Engineering at Aalborg University, Denmark, is a frequent collaborator with DMI. He agrees with Christensen's assessment.
Two per cent cut backs could have some positive consequences by encouraging scientists to take novel approaches to their research and services from one year to the next. But on the other hand, core services are at risk if they are reliant on commercial income, he says
"It illustrates the vulnerability of public institutions like DMI, where they've been pushed into being more commercial. If for some reason it fails or changes because somebody cheaper or faster provides the same services, then we undercut some of our foundations. And DMI should be a national foundation," says Rasmussen.
Climate scientist Marit-Solveig Siedenkrantz from Aarhus University agrees that two per cent savings each year has inevitable consequences on research institutions, including DMI.
"All Danish public institutions are subject to these two per cent annual cuts. It doesn't sound like much, but this adds up over a 10 year time frame. This is felt everywhere and all institutions are facing cuts in one way or another," says Seidenkrantz.
Mottram agrees.
"Everyone wants more money, there's always a gap between what you want and what you have," she says. "We recognise that government has to make tough decisions between closing a day care or giving more money to DMI. But yes, it will be a problem if DMI continues to lose this core funding year on year."
Most research funded by temporary grants
According to Christiansen, much of DMI's research in key areas such as climate change and the use of satellite information in weather and climate analysis is now almost entirely reliant on so-called "soft money," which refers to short-term grants from external funding agencies in Europe and Denmark.
But such a reliance on external funding for research is nothing new and affects research institutions across the board.
"The days of special budgets for particular institutions are over. At universities we get less and less money to do science. All of our money is from external funding," says climate modeller Peter Ditlevsen from the University of Copenhagen.
"In that respect, DMI is facing the same problem as we are," he says.
But this leaves national institutions like DMI exposed to changing trends in research funding, and they are less able to respond quickly to these changing trends compared with universities, argues Christensen.
"You can't say that 'this' is our strategy and we want to go in 'this' direction, because if funding goes into a different direction then you need to adjust your strategy," he says.
"In the universities you can do whatever you like and change field directions, it's a free choice. But in a research organisations with a mandate to do research in one area, the flexibility is almost gone if you're reliant on these funds," says Christensen.
Calls to stop funding cuts
Academics are not the only ones to highlight funding cuts in Danish science as a problem.
During the recent march for science in Copenhagen, Charlotte Rønhof, deputy director of the Confederation of Danish Industry (DI), announced to the crowd that "asking our research institutes to save two per cent each year is the wrong way to go."
This also applies to research at DMI, writes Rønhof in an email to ScienceNordic.
"Industry is dependent on relevant and high quality research (and education) performed at Danish universities and research institutions," she writes, adding that DI recommends to increase funding for research and development in Denmark by DKK19 billion by 2025.
DMI is pressing ahead with other investments
Meanwhile, the cuts have not prevented DMI from pressing ahead with a number of large financial commitments with the aim of improving forecasts and to make their data more easily available to the public, according to their annual reports.
In 2016 they invested DKK19 million as the final payment towards a new super computer, which is now established in Iceland. Another DKK12.3 million went towards a new IT backup and archiving system.
They have plans to upgrade their radar network and focus on customer service and products with the launch of a new website planned for later this year, an app, and online weather products.
Funding cuts could hurt the larger economy
A recent report commissioned by DMI highlighted the benefits of making weather observation data and climate data (both historical and computer projections of the future) freely available to the public.
The report concludes that such an initiative would lead to estimated economic gains of between DKK50 and 135 million per year spread among the electricity, heating, and farming sectors. The Finnish Meteorological Institute and the Norwegian Meteorological Institute already operate such schemes.
"It would be a great benefit for the nation if these data were freely available. But of course it costs money," says Rasmussen, who points out that many meteorological institutes already offer this service.
Start-up companies could use freely available weather and climate data to assess the viability of business plans or contracts in the same way that companies have made use of freely available mapping data in recent years, he says. But this will require funding and people with the skills to make this data available.
"If we don't do this we'll lose opportunities and jobs in the long run," says Rasmussen.
Worries over long-term sustainability
To thrive in this environment DMI scientists will need to become even more creative to obtain the funds needed to maintain current levels of research and development, says Mottram.
"We've done well to attract funds and keep model development going, as people are becoming creative about funding, i.e., where to apply and what we can do with it. We're also becoming more focussed on what are the core things that we can and can't do any more. Such as reducing the amount of measurements we make and our observation network," she says and adds that given current funding, it may not be possible for DMI to provide as much free data as they may wish.
Christensen questions how sustainable such ambitions and investments will be in the future if funding for DMI continues down the same road.
"Is it realistic to maintain the services and ambitions of governmental activities when we're spending less than half of what we did 25 years ago? And that is a fact. That's what has happened," says Christensen.
External links
Related content