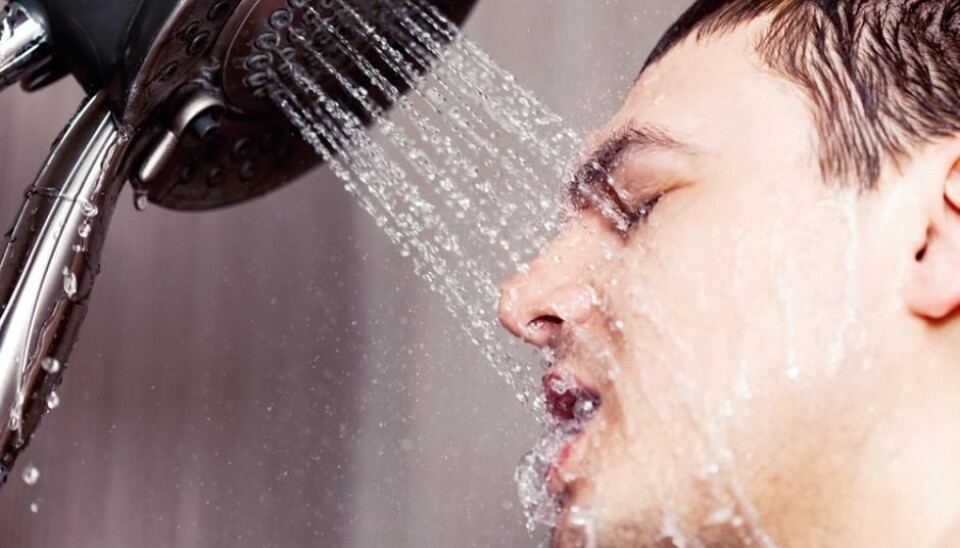 Help scientists map the bacterial jungle in your shower
Shower-heads are a haven of bacterial life and now scientists want us to help them map the slime that pours over us every time we wash.
We have heard it before: bacteria is all around us and inside us. But did you know that your shower is a flourishing microbiome?
"Micro-organisms are released from the shower-head and land on your body. They get into your nose and mouth when you're singing in the shower," says Professor Rob Dunn from North Carolina State University and The Natural History Museum of Denmark.
Showers can be a source of harmful bacteria, but no one knows what bacteria lives where, and why some showers can harbour completely harmless bacterial colonies, while others are a nest for disease.
This will now be addressed by a new research project, where, with your help, Dunn and his colleagues will map the microbial life in shower-heads across Europe and North America. To do this, they are asking people to send in samples of their own shower water.
"Instead of knocking on 1,500 doors and asking people 'can we see you shower?', we hope that curious people will send in samples themselves," says Dunn.
Read More: Citizen Science in the Faroe Islands: Helps both hunters and animals
Citizen Science: A new trend in research
Citizen science projects like these are a hot trend right now and allow scientists to collect lots of data and communicate their research to engaged citizens, who actively contribute to real scientific research.
"We see citizen science projects more and more both here in Europe and in North America, and it's a fantastic opportunity to engage citizens and democratise scientific knowledge," says Professor Peter Kjærgaard, director of The Natural History Museum of Denmark.
You can sign up on the project website to receive a sampling kit and start exploring the microbial life in your shower.
Read More: Calling all armchair scientists: ESA releases Greenland satellite data
Shower-heads are an extreme environment
A group of American scientists first showed the surprising number of bacteria that live in shower heads in a paper published in 2009.
They discovered that one pathogenic bacterium, Mycobacterium, was particularly fond of shower-heads.
"We don't think that it's a coincidence, because shower-heads become cold, warm, dry, and then wet. So the combination of conditions requires some really hard core microbes that at the same time can live on us," says Dunn.
The bacteria can lead to the lung disease tuberculosis which can cause problems for people who suffer from a weakened immune system, such as HIV patients, people who have had an organ transplant, or cancer patients undergoing chemotherapy.
But scientists still do not know why Mycobacterium thrives so well in shower-heads.
They are often found in seemingly pristine bathrooms, while entirely absent in damp, rusty, and dirty showers.
And there are geographical differences: scientists have documented Mycobacterium in almost all showers in Hawaii, while it is virtually non-existent in Colorado.
By mapping the bacteria from different cities throughout Europe and North America, Dunn hopes to discover the secret 'Mycobacterium-factor'.
Read More: Scientists need your help to build a quantum computer
-----------------
Read the Danish version of this article on Videnskab.dk

Translated by: Catherine Jex
External links
Related content